January 2019 on Twist of Fate will be action packed, drama filled with continous scheming and manipulations from Aliyah and Tanu. There's also going to be bomb blast, attempted murder, family rift, identity theft, blackmails, conspiracy and introduction of a new villain Simonika.
Catch all the teasers and spoilers here…. 
---
Aliya is left distraught after finding out that her plan, once again, failed drastically. She forces Pragya to get the property papers signed that will strip Abhi of all his wealth, Pragya tries to avoid it but is not successful.
It is revealed that a trusted family member has been helping Tanu and Aliya to conspire against Abhi, who could that be?
Tanu interrogates Pragya, who she still thinks is Munni because she suspects that she has changed and is now falling for Abhi.
Pragya finds herself in a tough spot when Chutki and Chutka (Munni's Nieces) come to the Merha house. Everyone in the house is shocked to see their grand entrance as they embrace Pragya.
Thinking that she is indeed Munni,  Pragya gets thrown out of the house, she seeks for help from Kulpreet, but she and the rest of the family turn their backs on her.
Later, Pragya suspects that there's someone trying to end Abhi's life. She follows Abhi around, even though he tries to push her away. An attempt is made to shoot him, but fortunately Pragya is there to rescue him.
Pragya then confides in Simonika about the attacks on Abhi, she entrusts her to be Abhi secretary not knowing that she is the enemy. Simonika makes an attempt to end Abhi's life, but is unsuccessful.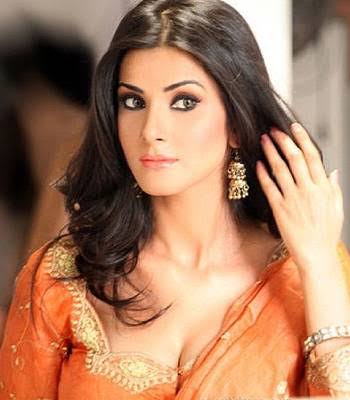 A fight between Purab and Disha breaks out, Purab makes it clear that he will only love Bulbul. Purab comes face to face with Sangram. Disha sees Sangram kidnapping Purab and decides to follow them to save Purab.
Abhi and Pragya arrive to rescue Disha and Purab. They come up with a full proof plan, but will they be able to get them out of this situation? But finally the two couples return safely.
Meanwhile Kulpreet realises that the girl they've been calling Munni is acting a lot like Pragya. Abhi also starts questioning her identity. Also, Mr Khan contacts Pragya and gives her the news about the bomb planted in Abhi's guitar.
Pragya asks Simonika for assistance regarding the attacks on Abhi. Kulpreet plans to place Pragya as her nominee in her will but when Tanu hears about it, she and Aliya decide to introduce Munni again to bring destruction in the family.
Pragya finds out the location where Munni's children have been kept but an attempt to rescue them fails….
---