Twist of fate Season two coming back to Zee World soon!
Good news for all Zee World fans as twist of fate season two returns; even more great news for the Pragya and Abhi love story shippers as this lovely couple would soon be gracing your Zee world channel come September this year.
Twist of fate season one ended last year 2017 in a cliff hanger that saw fans disappointed over the unexpected selective Amnesia that struck Abhi. The amnesia made him forget his true love Pragya and caused him to only remember his ambitious and ever-scheming ex-girlfriend Tanu and his ungrateful sister Aliya.
And this season, you can trust that they would still be up to no good trying to hurt Pragya who has been nothing but good to them ever since.
Care for some teasers? Read the plot of twist of fate season 2 below…
• We can expect Aliya, Nikhil and Tanu to continue with their scheming and efforts to separate Abhi and Pragya for good. But Pragya will have the support of Purab, Grandma and every other of her family members.
• Pragya will start working at Love Life Music Company where Abhi has come to record his new album and somehow end up as Abhi's personal assistant; since love is thicker than water, Abhi in his amnesiac state will fall for her all over again!
• Abhi only remembers that he was to marry Tanu not knowing that he's already married to Pragya, and so the three evil musketeers capitalizing on it ensures that another wedding holds between them.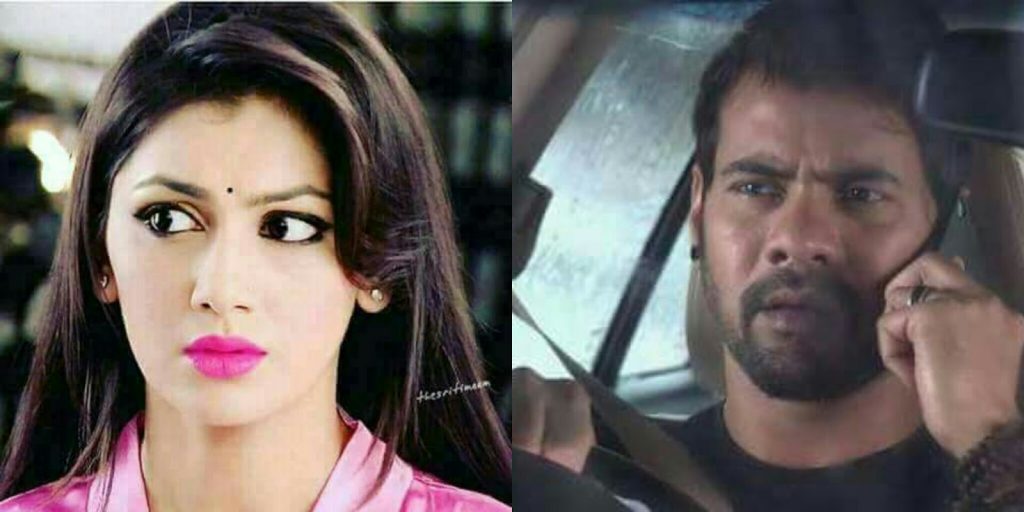 Also, Tanu's mother manipulates Abhi by lying that she has pancreatic cancer and would love to see her daughter married of as her last wish.
• However, grandma substitutes Pragya for Tanu along the line and Purab makes Tanu unconscious through chloroform. But things go wrong when Aliya discovers this trickery and stops the wedding from holding.
• When Abhi and Tanu are finally getting married, Abhi slips and falls down on the sixth round just as flashes of his past marriage swamps his consciousness although it is not clear with whom.
He faints and is then taken to his room, but Alia goes to urge him to go complete the rounds but while he's about to finalize the rounds, Pragya mother comes to inform him that Pragya has been kidnapped and he rushes to go save her to the disappointment of Tanu and Aliya.
• Pragya was kindnapped by none other than Nikhil in other to stop her from further interfering with the wedding between Tani and Abhi.
• After Abhi saves Pragya from the kidnappers, he gets married to her and remembers his past (but this was kept a secret between them). There and then, they have a romantic moment and agree to unite and fight their enemies.
---
This is just the major highlights of the show, we would all have to wait for when the show returns in September to see how the Twist of Fate unfolds.
Meanwhile, other ZeeWorld Series coming soon include: Amma in October; Iron lady in July; Beguserai in July and My Golden Home also in July.
---
Note that shows are liable to change due to unforeseen circumstance from the network.
Source: tvsa.co.za