Begusaria as we know it is steady building its way to a tragic end for most of the characters, none of the present Thakurs will live to become the ruler of Begusaria. Except for Bindiya who will later become the new ruler after the death of Lakhan, Poonam and the others.
This happens after the series takes a 20 years leap, new characters will be introduced and there would be a slightly different plot from the one we have now. This post therefore answers the question of what to expect in this new face Begusaria takes.
Events after the 20 years leap. 
Bindiya has now become the new ruler of Begusaria and also the central character of the show, she goes by the name Ma Thakurain and takes care of Mithilesh's kids – Soni, Aadarsh, Amar and Samar: also her son Garv, and then Poonam and Lakhan's son, Shakthi (played by the same person who played Lakhan Vishal Aditya Singh)
Bindiya hates women as she is paranoid about any woman coming between them and splitting them apart. This is because of what Komal did to the family and so she jealously guards her boys from any female. The entire family is scared of her and never do anything she does not like.
All the boys are like goons (henchmen and thugs) and do everything she commands. Everyone calls her mom that even Maya is jealous that her own kids do not consider her their real mom.
Then Ananya comes into the picture, she is the daughter of Ramakant Misra, a constable who is recently transferred to Begusarai. Ananya has an older brother named Mayank, he is more like a rascal and loffer, who has a relationship with Soni (Mitklesh's daughter).
Ananya and Shakthi first meeting occurs when he saves her father from some thugs, he asks for money for his payment but since she has none, he takes her late mother's necklace as his reward. She gets it back, but the learns that he is very afraid of his mom Bindiya.
Sometimes later, Mayank and Soni meet secretly but someone sees them and reports to Ma Thakurain, Bindiya. She then plans to get Soni married to another within three days. And when Mayank hears of this, he tries to commit suicide.
Ananya, his sister finds out the reason behind his suicide attempts and the decides to let Soni and Mayank meet for one last time before her marriage. But Mayank cheats Ananya and runs away with Soni. When the five brothers find out Ananya helped in their sister Soni elope, they kidnap and torture her to find out where Soni and Mayank eloped to.
Ananya is later freed through the help of the police, they arrest Ma Thakurain for the crime and the brothers decide to get revenge on Ananya's family.
Ma Thakurain gets out of jail and Soni and Mayank return to Badi Haveli. She decides to allow Soni and Mayank's get married to eachother but on the condition that Mayank live in their house.
She then asks Shakthi to make Ananya fall in love with him so that she would deceitfully get her married to all of her sons. Ananya falls in love with Shakthi, and Bindiya manages to get her married to all of the sons without interference or her knowledge.
When Ananya learns the truth of her sham marriage, she decides to take revenge on the Thakur family and change them for the better. She manages to not let herself have any relations with the brothers and also learns that the oldest son Aadarsh, is secretly married with a child on the way.
She is able to get Aadarsh's wife her rights in the house and Shakthi falls in love with Ananya. Bindiya changes back into her former self when Badi Amma tells her she is acting exactly like Datta ji. Ananya talks to Bindiya asking if she can leave the house. Shakthi pleads with her to stay, but she says her trust has been broken and she cannot stay.
A few months later, Ananya is shown to be a teacher at a school and Shakthi shows up. He asks her to forgive him and marry him for real and she finally forgives him. Unlike the first season, Begusarai season 2 will have a happy ending.
These are the new faces to look out for 
Abhimanyyu Raj Singh as Ramakant Mishra/Baba
Mithli Jain as Mayank Mishra
Mukul Raj Singh as Samar Thakur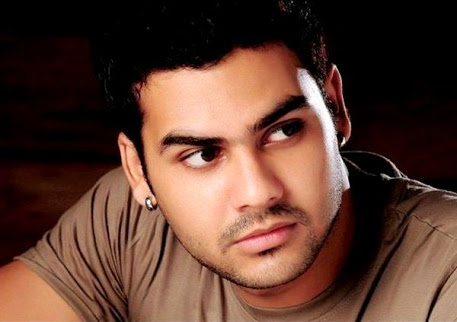 Shweta Tiwari as Maa Thakurain
---