Zara's Nikah on Zee world is about two devout Muslim couples who interpret the Quran differently. Forced into a marriage of convenience by their parents, they gradually begin to love each other and understand the beauty of relationship despite external forces trying to get them apart.
Zara's Nikah is back and running on Zee word as one of it's classic series. It shows by 11am WAT in Zee world Just before the Afternoon movie.
Zara's Nikah summary.
The show is about the issue of Triple Talaaq, that is instant divorce. It is set on the backdrop of Lucknow. The story revolve around two people different from each other. The two main characters have different personalities. One of which is Zara Siddiqui, who is an open-minded, a bubbly Muslim woman who fights for people's rights.
She completed her Islamic Studies and has returned to Lucknow after 5 years. The other character is Kabeer Ahmad, who is a culture-driven and a conservative young Maulvi. He has also returned back home in Lucknow, after completing his studies in Maulvi practice. Kabeer's traditional views and Zara's modern perspective towards Islam causes their initial spark of an attraction when they met to die out and clash with each other.
Due to circumstances, they both end up getting married for the sake of their parent's dignity. Although, they did attempt with their best friends many times to prevent this marriage from happening. Later, Kabeer's parents convince both of them to go to Kashmir for their honeymoon. Zara gets kidnapped by Miraj and he tries to get her to marry him, but in the end, her husband Kabeer comes to her rescue. This results in Zara and Kabeer's relationship to become closer.
Zara's Nikah Full story.
Zara and Kabir return to Lucknow after 5 years of completing higher studies in Islam. When an argument about Triple Talaq between Zara and Kabir becomes viral on the internet, they are forced to marry each other.
Gradually after marriage, Zara realizes her love for the still hesitant Kabir. Rukhsaar has been in love with him from a young age and tries to split them up. She brings Miraj to create differences between Zara and Kabir although he later goes rogue and intends to harm everyone in the family.
Rukhsaar calls Nilofer to pose as Miraj's sister and instructs her to protect the family from Miraj except for Zara, but is then married off to Hamdaan Alghazi and leaves for Dubai. Miraj buys out and kills Nilofer. A misunderstanding leads to Kabir divorcing Zara using the Triple Talaq practice.
It is revealed this was not a part of their nuptials and Zara refuses to accept. Miraj tells Zara that he wants her and can go to any extent, whereas she tries to have Rukhsaar return to expose Miraj's true intentions but is unable to reach her. Miraj makes his way into the local Shariah Board and turns out to be a diamond smuggler laundering money.
Miraj is arrested and Kabir's dream project loses its funding. Miraj's connection to Rukhsaar is revealed before he swears revenge on Zara and Kabir who confess their love. The family arrange their remarriage. Prior to it, Kabir leaves for Dubai to save Rukhsaar from implication in Hamdaan's death and ends up marrying her. He weds Zara on his return. When Zara finds out, she is heartbroken but decides to stay.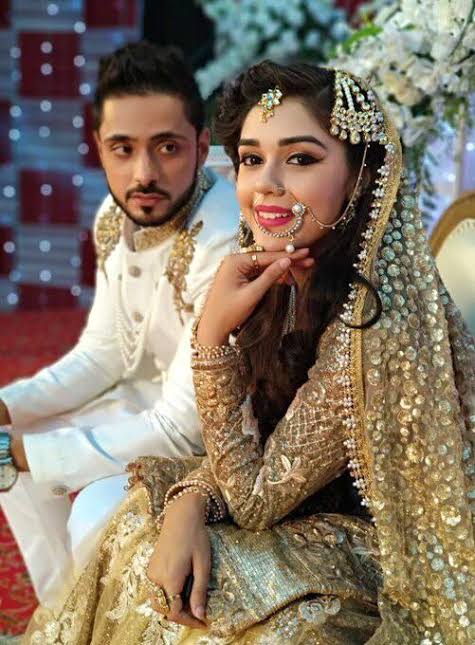 Rukhsaar meets with an accident and loses her memory. Kabir takes her responsibility upsetting Zara. Wanting Kabir to earn independently, Zara moves to outhouse. Tabassum visits with Azhar who appreciates Zara's modern thinking. Shahbaz is in debt and decides to sell the house but Kashan swindles him and takes ownership of the house.
Zara's Nikah Zee world full story.
Kabir realises Shahbaz's faults and sees Zara's well-intended suggestion to him to earn independently. Rukhsaar is sent to a hospital for treatment; Zeenat and Kashan team up to have Alina marry local don Salamat's son Samir. Zara and Kabir thwart their plan with help of army officer Amir, who and Alina fall in love and get married. Salamat tries to kill Kabir and Zara. Kabir becomes the head priest.
Zeenat is irked; Salamat threatens to kill Rukhsaar, amd Irfan suggests Zara to become the vice priest. Heer's case is brought before the Sharia Board where she wants to go to Delhi to study but in vain amid her reluctant father. Zara takes the case against Kabir and wins. Suraiya moves to Lucknow with Rizwan and plans to have him replace Kabir as Board Head with Zeenat's help. Salamat bribes Khalid on Zeenat's request.
Rizwan exposes Zeenat's actions as soon as he joins the Board and has her declared mentally unsound. She vows revenge on Rizwan who starts poisoning Irfan slowly. Bilal and Kausar's case comes to the Board; Rizwan plans to create a rift between Zara and Kabir, who tells her that Kausar was betrothed to Kashan and eloped on wedding before Kashan married Zeenat who was indebted to Kausar's family.
Everyone in the family request Zara to disagree to the case but she and Kabir decide. Entire city protests against them and Kabir too turns against Zara who is about to drop the case before Kausar's suicide attempt changes her mind. Zara leaves Ahmads and Shahbaz plans her murder. In the Sharia Board, she wins. Kabir in an accident is orchestrated by Rizwan; Zara is shot by a hitman hired by Shahbaz. The two collapse together.
One year later.
Zara and Kabir live separately. While Zara resides with Amina, Azra and Nusu in Mumbai, Kabir lives with his family in Lucknow. Zara and Kabir have applied for a divorce wanting to free each other, but he finds Zara's hospital reports and is shocked to discover that Zara was in a coma after being shot. Alina tries to bring them together but they see through her plan.
Zara discovers that Kabir became a writer after publishing a book on their relationship and moves to Lucknow with Azra. They finally decide to give their relationship another chance angering Zeenat and Shahbaz. Shahbaz again tries to have her killed but Kabir saves her every time.
The Ahmads rejoice at the couple's reunion prospect and Kabir insults Irfan, asking the Qazi to beg to him to take Zara back. Upset, Zara breaks up with Kabir, while Irfan has a heart attack. Ayesha is heartbroken and asks him to leave the house. He starts living in the mosque.
One month later.
Zara learns about Ayesha's illness from Kashan and decides to go back only for Ayesha's sake. She decides to reunite Ayesha and Kabir on Eid. Shahbaz and Zeenat worry that Zara and Kabir might get back together so Shahbaz constantly provokes Kabir against Zara. According to the Sharia Board, all the board members should attend the Eid celebrations with their entire family.
Shahbaz tries to foil the plan but Zara is the event organizer and manages the situation. Rukhsar returns and the family is unaware of it. Zara and Azra succeed in reuniting Kabir and Ayesha with Rukhsaar's help. Rukhsar vows to reunite Kabir and Zara.
More information on the series
Name: Zara's Nikah
Channel: Zee world
Start date: September 2023
Season: 1
Episodes: 541
Indian title: Ishq Subhan Allah
About the show Zara's Nikah.
Zara's Nikah brings a intriguing love tale of two individuals having contrast perceptions. They can never agree on the same thing. They get questioning each other if they are right according to their gender-specific perception and rules. Like the female lead Zara talks in favor of the women, the male lead Kabeer seems to be more affected by the ethics that favors the men. They both have strong justification to support their statements. He states that he also wants gender equality, but couldn't master his words when it comes to supporting the other person. He believes the men have a upper hand in the society always.
Kabeer tries his best to make himself sound right, but the logical reasoning of Zara looks more crisp. She uses her knowledge about the Holy book to reason her point. She doesn't fall weak even in tough situations. The characters are defined well. The lead actors Eisha Singh and Adnan Khan portray their roles superbly. Adnan puts the needed amount of intensity in his composed character. Eisha fits the role well. She is bubbly, simple and brave, as per the scene demands. The initial episodes wins the interest.
The story line is gripping. The first meet of the leads in between the riots remind of Hindi films. Zara's views and her stand over her beliefs is something that makes the show more interesting. Kabeer and Zara's debate over their opinions add more sense to the tale. Such scenes puts more light on their strong chemistry. Supporting cast is apt for their roles. Story is action-packed with intense drama and knowledge. Viewers will surely find the story relatable and connect with the show
---
Zara's Nikah Zee world casts, real name, pictures.
Adnan Khan as Kabeer Ahmed: Shahbaz and Ayesha's son, Zara's husband, Rukhsar's second former husband. Kabeer is a priest, who abides by the ethics which are widely followed by the people. He believes in traditional principles which are taught to him since childhood. He is more strict, practical and rigid regarding his beliefs. He stands for what he feels right. He doesn't get back to correct anyone. He displays a decent code of conduct. He is applauded in his group for having such maturity and sensibility at a young age.
Eisha Singh as Zara Siddiqui: Irfan and Salma's daughter, Kabeer's first wife. Zara is also a strict follower of Islam. She applies all her teachings in a liberal way. She finds every solution that sounds more logical. She is well-educated, pretty, bold and a confident girl. She doesn't shy away from making her point clear to people. She is strong-headed. She proves herself right by her evident knowledge. She believes in gender equality and justice. She is against the Triple Talaq practice. She believes its unfair with the women.
Tunisha Sharma as Zara, Caretaker of Zaid, Alisha and Firdaus at Kabir's home
Amit Kumar Poddar as Turram Khan
Shipsy Rana as Rukhsar Sheikh: Zeenat's younger sister, Kabeer and Hamdaan's former wife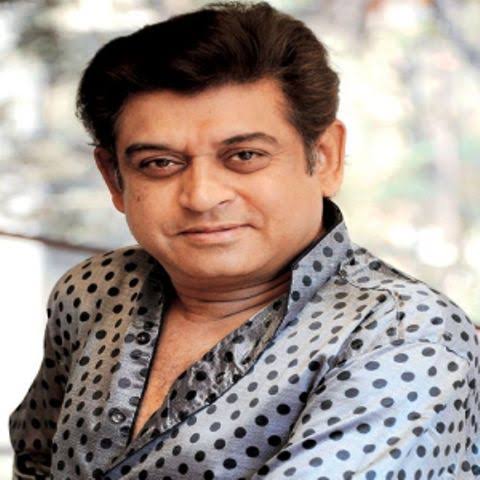 Gunn Kansara as Ayesha Hussain: Kabir's mother, Shahbaz's wife
Dhiraj Rai/Unknown as Kashan Ahmad: Kabir's brother, Zeenat's husband, Amaan's father
Monica Khanna as Zeenat Sheikh: Kashan's wife, Rukhsar's elder sister, Amaan's mother
Toshi Shaikh as Young Amaan Ahmad: Zeenat and Kashan's son
Abdur Rehman Shaikh as Amaan Ahmad: Zeenat and Kashan's son
Anjita Poonia as Alina Ahmed: Kabir's sister, Amir's wife
Amit Dolawat as Amir Nabi: Former army officer, Alina's husband, Kabir and Zara's helper
Suneel Pushkarna as Qazi Irfan Siddiqui: Zara's father
Shalini Arora as Salma Baig: Zara's mother
Kanika Gautam as Azhra: Zara's cousin
Kinshuk Vaidya as Zain Abdullah
Ali Raza Naamdaar as Wali Khan
Aashutosh Semwal as Imran: Kabir's best friend
Rutpanna Aishwarya as Reema: Zara's best friend, Imran's love interest
Piyush Sahdev as Siraaj Ahmad: Underworld Don of Kashmir
Gautam Vig as Miraaj Ahmad: Siraaj's brother
Nisha Nagpal as Nilofer Ali: Rukhsar's friend
Aliraza Namdar as Priest Imam Hashim Mian
Deepali Saini as Kausar Mehrami: Bilal's wife, the one whom Zara helped
Salman Shaikh as Bilal Hassan: Kausar's husband
Ankit Vyas as Rizwan: Zara's cousin
Shefali Rana as Tabassum: Kabir's aunt
Worshipp Khanna as Chef Deven
Zafar Ali as Aabid Ali
Azinkya Mishra as Zaid
Puvika Gupta as Firdaus
Tejaswee Bhadane as Alisha
Vishesh Sharma as Hamdaan Alghazi: Rukhsar's former husband
Manish Khanna as Jalali