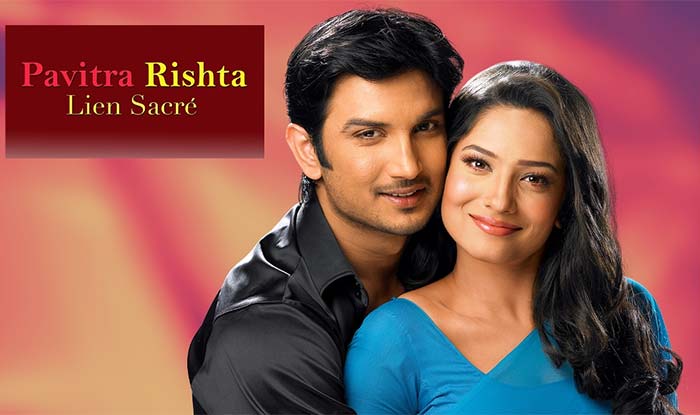 Sacred ties on Zee world is the love story of a couple, Manav Deshmukh and Arch Karanjkar. Manav is a garage mechanic and earns money for his lower-middle-class family while Archana, is the partially educated, eldest daughter in her family of five.
Sacred ties zee world full story:
The story focuses on their difficulties in getting married and living in Mumbai. Manav falls in love with Archana, finally getting married to her, but the marriage is broken off when Sulochana discovers that he lied about his credentials in order to marry Archana.
And as a result of this, they start living separately and planning for a divorce. Meanwhile the Manav's family receives a shock from their son Sachin's death and Manav is forced to marry his pregnant fiancée Shravani (played Pooja Pihal).
A year passes by, Archana has completed her training and returns as Manav's boss in his new office, this time she is paired with her colleague Jaywant. Nevertheless Archana and Manav, who are supposed to be married to different partners at this time are still in love with each other and soon after they elope.
They are both rebuked for this and ostracised by their families and society. They are now forced to fend for themselves with no external help. After struggling with poverty and the grief of Archana's miscarriage, fate smiles at Manav and he becomes a rich successful businessman, things begin to look good for the couples.
But Savita Tai's jealousy towards Archana makes becomes the new obstacle in their relationship. She hatches a plot that will separate them. She asks Sachin to make Archana sign the divorce papers so that Manav would think that Archana has left him.
Following the success of the plot, Their union is once again severed and Manav leaves for Canada with his family and twin daughters Ovi and Tejaswini while Archana remains in India with her mother and adopted daughter Purvi.
18 years leap occur. (Season two) 
Archana and Manav are about to be divorced and are forced to live together as part of the Court procedure. They eventually unite and also find their long-lost son, Soham, who had been kidnapped by Varsha
Soham's death (though faked) become the final nail on the coffin on Manav and Archana's relationship. It seemed that Varsha and Soham had been dead for 18 years but actually she and Soham had escaped death. Later on, Varsha makes Soham believe that his parents Manav and Archana don't care about him and that she's the only one that cares about him. Later on, Varsha gives Soham back to his parents.
The story then shift a little to a love triangle between Manav's daughters, Purvi and Ovi. Both daughter are in love with Arjun Kirloskar, (Manav's business partner's son), but he actually loves Purvi and eventually marries her to the disappointment of Ovi. However, Ovi insists on marrying him and she does so leaving Purvi heartbroken.
Another 20 years leap. (Season three) 
The show takes yet another generation leap of 20 years, repeating the separation track by showing Arjun and Purvi as a to-be divorced couple and a love triangle between Soham's (Raghav Mhatre) daughter Ankita, against Arjun's daughter Pari (Ahaana) and business tycoon Naren Karmarkar (aka Aman).
After a long time, Ankita and Naren reunite as do Arjun and Purvi. Pari eventually apologies for all she's done and the family comes together. The show ends with Archana and Manav's death and as they are  united in Heaven.
Sacred ties season 1, 2, 3 Full casts: