Gangaa season 1 full story: The first season follows Gangaa as a child who is treated as a widow because she lost her husband. Married off at a tender age, she loses her father and husband to a riot along the river Ganges and before she can fully understand  what marriage is all about, she is accused of killing her husband and forced to endure the rituals and superstitions associated with widowhood.
Gangaa returns to Zee world by April 1 2020.
She later goes to live with the family of Lawyer Niranjan Chaturvedi and wife Mahdvi who adopt and treat her as their daughter. The Chaturvedis have two sons, Pulkit the elder one and Sagar, the youngest one.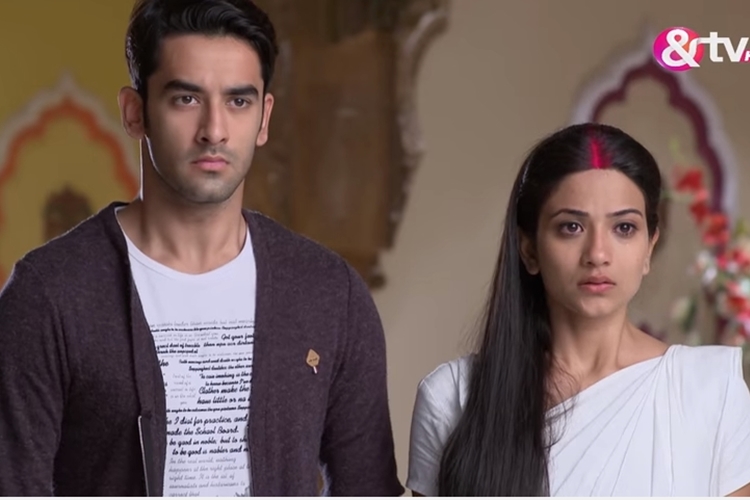 Niranjan's mother, Ammaji doesn't however see Gangaa as a daughter of the house, she treats her like a widowed servant even though she is not just a widow but also a child. Gangaa learns all the rules and ways that a widow should live much to her dislike but still obeys Ammaji and never scorns her.
The story further develops with Ganga and Sagar's childhood friendship. As a child, the youngest son of Chaturvedi, Sagar always protects and stand by Gangaa.
However Sagar and Ganga are soon separated when Sagar moves to London to study in a boarding school. This was planned by his mother Madhvi and grand mother Ammaji as they thought that Sagar would soon drift away from them if he continues his friendship with Gangaa.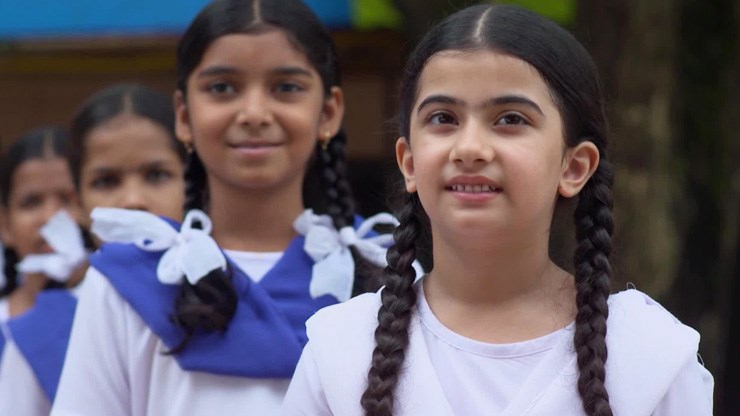 But even at that, the young child Gangaa who has developed a strong feeling for Sagar always believed that she is the only one in his life. Hence the name Sagar ki Gangaa.
10 years leap Occurs.
A grown up Gangaa is still waiting in anticipation for her Sagar to return home from schooling abroad; she hides and adores vermillion believing she is fulfilling her duty as Sagar's wife.
However when Sagar returns, he doesn't seem to still share that childhood affection they had, he has found a new love called Jaanvi, (a girl who studied with Sagar in London ). Jhanvi in collaboration with Yash do all they can to separate Gangaa from Sagar by ruining her reputation and throwing her out of the chautervdi house. Gangaa is heartbroken yet courageous to prove her worth.  Eventually, Sagar realises that he truly loves Gangaa and wants to be with her.
Unfortunately, the family is against the relationship as Gangaa is a widow and they can't let their son marry a widow. Frustrated Sagar applies color on gangaa during a holi celebration saying that she is no more a widow and decides to marry her in court and then leave to Delhi.
Meanwhile, Niranjan's eldest son, Pulkit decides to have his share of property and splits the house into two. Niranjan can't tolerate all this and he gets a heart attack. He pleads with Gangaa to return Sagar to him.
Gangaa agrees to this but Sagar takes it the wrong way, thinking that Gangaa only wants to use and dump him. Angry and  frustrated he marries Jaanvi and although Gangaa tries to stop him he doesn't listen.
It was later on that he realises his action but it is too late as Gangaa couldn't accept him anymore since he has married. She leaves and goes under the tutelage of a lawyer named palash (Sarwar Ahuja) and decides to move on with her life. Meanwhile, Sagar and Jaanvi relationship gets worse as he doesn't love her. The lawyer later comes to have deep feelings for gangaa and when he expresses them, she refuses him saying that she still loves Sagar regardless.
Meanwhile, Yash insists that Jaanvi takes more drugs. Frustrated by her loveless marriage she had turned to using drug, however, this result to her death.
Afraid, Yash hangs Jaanvi's body from a ceiling fan to make it look like a suicide, and leaves a suicide note written by Jaanvi under Yash's pressure that Sagar is responsible for her death.
Gangaa arrives home and Sagar hugs her and cries his heart out. The police come and find the letter and arrest the whole family except Gangaa. Sagar is accused of killing his wife.
Gangaa in collaboration with Palash helps to fight his case but soon Palash gets another notion that if Sagar is sentenced to life imprisonment then he can marry gangaa.
He tries his best to sabotage his case but later Sagar is proven innocent and Palash sentenced to 2 years in prison. When the love birds return home, Ammaji accepts their relationship and marriage but after much opposition and persuasion.
But before their marriage, prabha Mami mixes something in Sagar's drink and Sagar in that drunken state comes very close to gangaa and they have a romantic moment.
But the next morning Sagar doesn't remember anything that happened between him and gangaa. And when the day of their wedding came and while taking the Pheras, gangaa collapses and it is later revealed that Gangaa is pregnant.
Sagar refuses to believe her that the child is his as he doesn't remember any affair between them. He questions gangaa's character and thinks that she had been with another man.
Disheartened gangaa leaves the house and meets Rahat, a woman who takes care of poor homeless girls. She lives with her and integrates with her family amidst problems between Zoya and Rudra.
Sagar decides to leave the house with his mother and goes to London. Some months later, Gangaa gives birth to a baby girl on the day of Krishna Janmanashtri and she names her Krishna. Since Sagar refuses to accept her as his daughter, she decides to raise her alone.
---
Gseason 2 full story: Gangaa gives birth to a daughter named Krishna. However, Sagar who has gone to London with his mother refuses to accept the child as his own. 7 years later, Gangaa and her daughter Krishna now lives alone somewhere around a jungle. Sagar, who is unaware that Krishna is his daughter, returns to Banaras on his grandma's plea.
In a jungle he comes across Krishna, who is lost, and takes care of her. Krishna is instantly attached to him. He knows she is Gangaa's daughter because she looks exactly like Gangaa. He takes her home without meeting Gangaa.
One day, Sagar and Gangaa come across each other; Krishna recognises Sagar as the man who helped her in the jungle. She is pleased to see him but Gangaa takes her away. Sagar still plans to leave Banaras whereas Gangaa cannot answer Krishna's question about her father. And so she herself sets out to find her father.
She again comes across Sagar but collapses in his arms. She is rushed to hospital where Gangaa reveals that Krishna has a hole in her heart which is genetic; and that Krishna's father had the same problem in his childhood. Sagar is shocked and he asks Gangaa who is Krishna's father but she does not reply. Sagar refuses to go to London without finding answers.
***
One day, in a temple, Yash abducts Krishna to blackmail Gangaa. He reveals that his mother mixed something in Sagar's drink, which is why he does not remember having sex with Gangaa. Sagar and his family are shocked.
Sagar apologizes to Gangaa and asks for her forgiveness but Gangaa does not budge and is not ready to listen as Sagar had had no trust in her.  Sagar then tells her he came for Krishna and asks Krishna to come with him but Gangaa stops him.
With no other option, he sues for custody of Krishna, which is followed by a long court case. Sagar wins the case as Krishna chooses Sagar as instructed by him.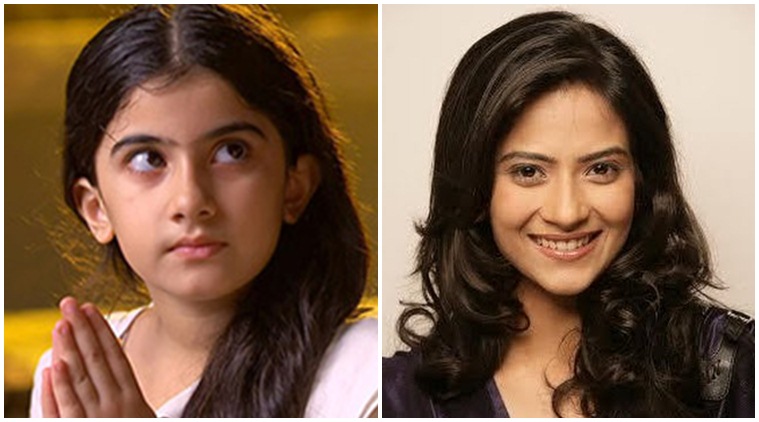 But they somehow convince Gangaa to stay at a house for one week so that they can prove who loves Krishna more. This is followed by some funny and cute challenges.
After one week. Krishna tells Sagar she has to write about a favourite family member; she writes about Sagar and speaks a beautiful speech in front of her school and family members.
Gangaa is emotional and she plans to take Krishna to her village but Sagar comes and Krishna cries as she does not want to leave her father. Defeated, Sagar plans to go to London; Gangaa is shocked to hear about this but she does not stop him and he leaves.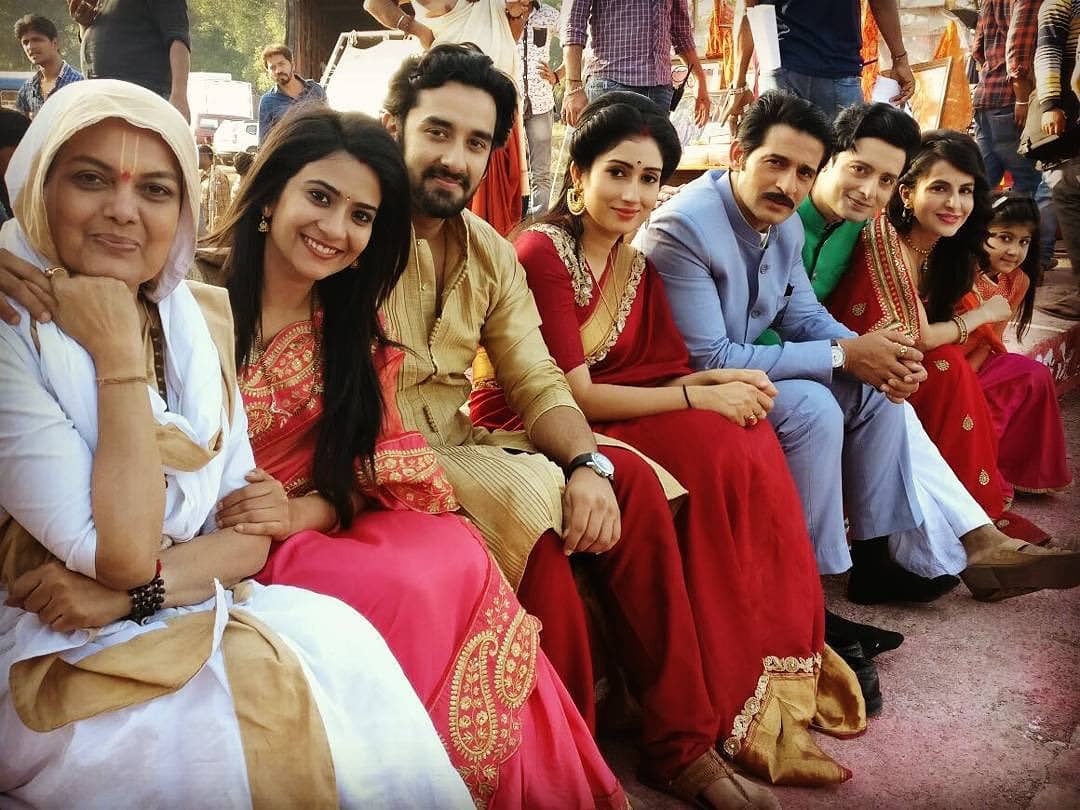 It is revealed that Niranja has blood cancer after he collapses one day. And according to Niranjan's wish, Gangaa and Sagar finally get married. On the night of the marriage Gangaa apologize to Sagar for her behaviour and for not forgiving him, they forgive each other and begin to live their lives peacefully.   And After all the drama, Niranjan survives.
However the second season ends when on Makar Sakaranti, Gangaa, Sagar and Krishna witness a major accident in river ganges that causes Gangaa to lose her memory and Krishna to die… Sagar also dies later in season 3 while trying to save Shiv.
---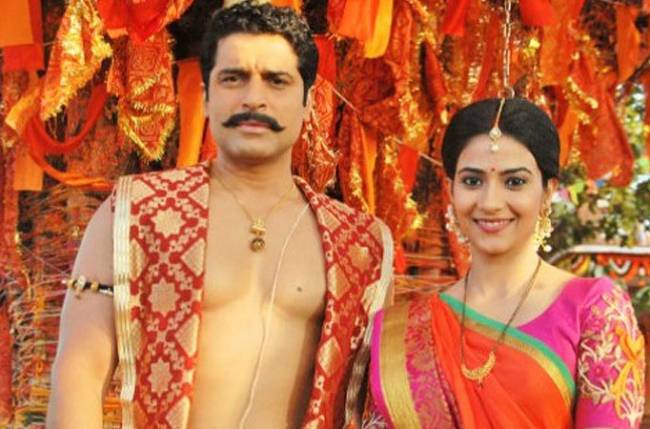 Gangaa season 3 full story: A man named Shiv saves Gangaa's life after the accident at Ganges river. He was marrying a girl called Gangaa, who was wearing the same saree that Gangaa was wearing. Shiv mistakes Sagar's Gangaa as his own Gangaa. Sagar tries to find Gangaa but Gangaa, as told by Shiv, goes to his house as his bride. After harsh treatment, Gangaa makes her own place and both Gangaa and Shiv started developing feelings for each other. Just then, Sagar arrives, finding Gangaa. He stays there for many days because he is injured. One day, Shiv sees Sagar's family and is shocked to see Gangaa there. Gangaa shows his face to Sagar and Sagar instantly recognizes his Gangaa. He forces Gangaa to go with him. Shiv finds out the truth and is shocked when he learns that Gangaa is actually Sagar's wife.
He returns Gangaa to him and on the way, some goons attack them and Gangaa's memory comes back. Shiv's brother Pratap shoots Sagar in the chest; he was going to shoot Shiv but Sagar gets in between. He cries and pleads to Shiv for help. At the hospital, doctors cannot save Sagar, who made Shiv promise that he will not leave Gangaa. Shiv fills Gangaa's forehead with his blood as a sign of vermilion.
Gangaa denies being Shiv's wife and wants to be Sagar's widow. It is decided that Gangaa must stay with Shiv for a month to save the jha family reputation. But gangaa does everything to sabotage her stay at their house so that shiv will get angry and send her away. Bust shiv doesn't, he always remembers the promise he made to Sagar.
Gangaa finds out that Krishna is dead and is devastated. In-between all her tantrums and denying of her feelings for Shiv, Asha makes her appearance.
Asha is revealed to be Parvati twin sister. However no one knew of her existence. She has come to take revenge on Shiv for supposedly killing her twin sister. However gangaa finds out her truth and tells shiv the same. She is able to save Shiv from her and the truth about Parvati death is revealed. Turns out it was pratab who killed Parvati.
Gangaa and shiv dissolve all their misunderstanding and difference. Soon, they get married and Gangaa finally gets her happy ending, finally. A school is dedicated to the memory of Sagar. It might not be what you wanted but it is something.
---
Some casts of Gangaa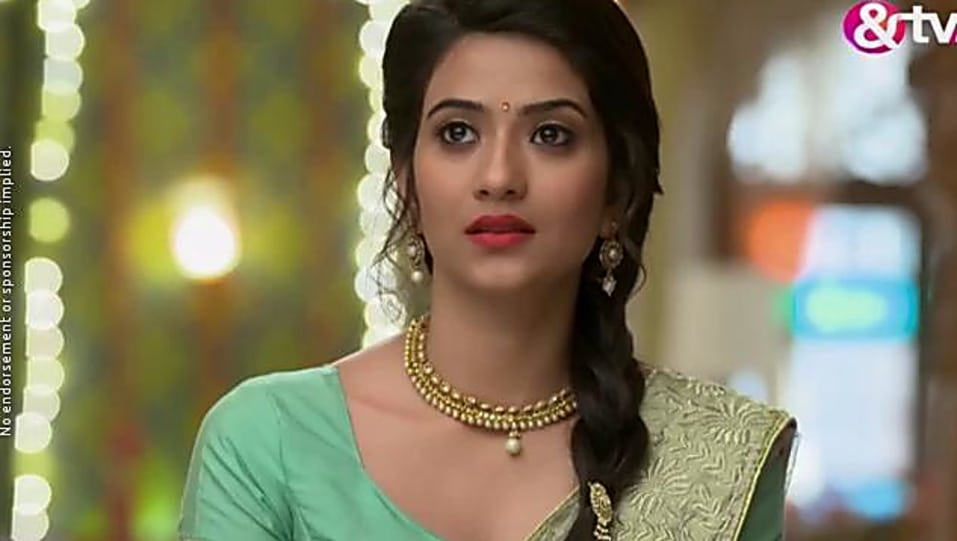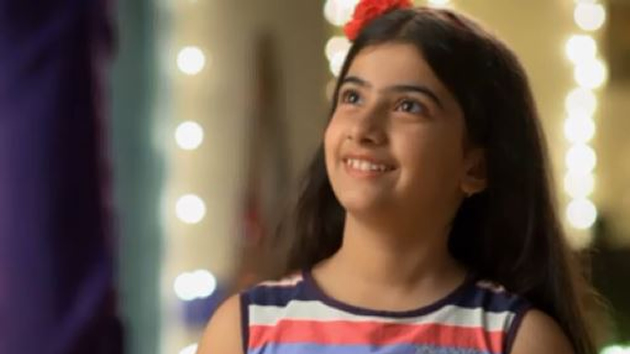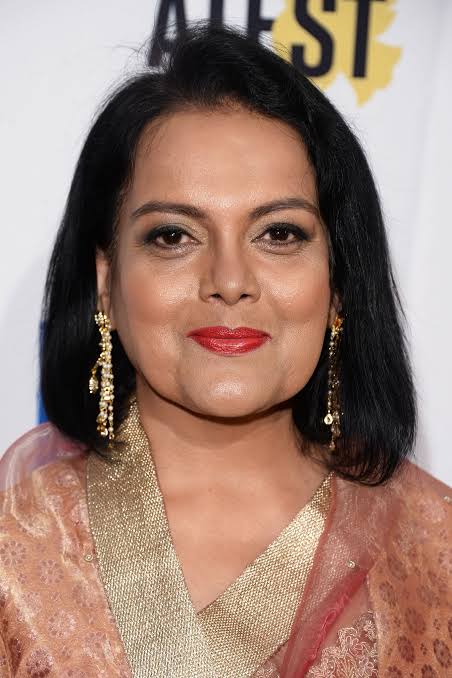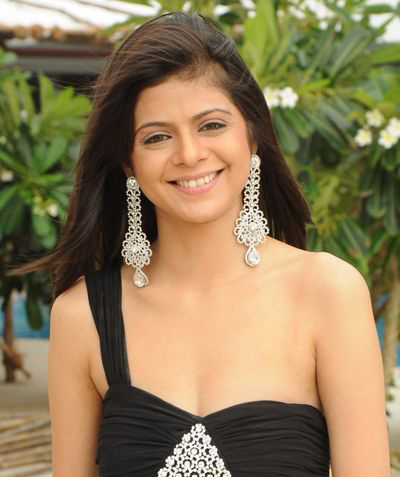 Click here to see other casts for all season