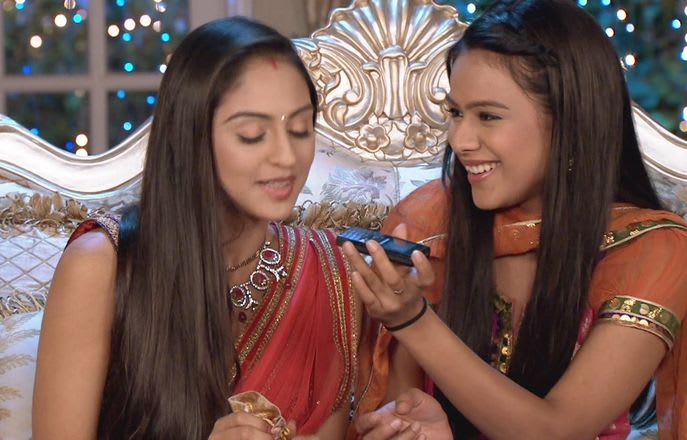 The Inseparables Starlife explores the bond between two sisters – Jeevika and Maanvi Chaudhary. It follows their journey to find true love, happiness and to create an identity for themselves in the midst of internal and external conflicts. Their lives soon become entwined with two brothers Viren and Vinrat from the rich and law practicing Vadhera family.
The inseparables full story:
Jeevika Chaudhary and Maanvi Chaudhary are two orphan sisters living in Rishikesh with their great grandmother, grandmother, uncle, aunt and cousin. On the other hand, Viren and Viraat Singh Vadhera are two brothers hailing from an elite family of lawyers in Chandigarh. The two sisters are inseparable though their outlook towards life is totally different.
Jeevika is the elder of the two and Maanvi loves and respects her as though she's her mother. Along the line, a marriage proposal comes for Jeevika from one of the Vadhera brothers, Viren. And although Viren and Jeevika like each other at first sight, Viraat and Maanvi are always at odds with each other.
Jeevika and Viren's wedding is fixed and the preparations start, by then a misunderstanding crops up as Viren gets to know that Jeevika likes another man, Dr. Mannan. He thinks of calling-off his wedding with her. But the actual fact is that Jeevika likes Viren and upon knowing this, Viraat and Maanvi help the couple meet and confess love for each other. Following this, Viren and Jeevika gets married and they leave for Chandigarh. The couple live in happiness but the Sisters miss each other very much.
One day, Viren brings Maanvi to Chandigarh to cheer up Jeevika on her Birthday. During her stay, Maanvi gets to know that Inder Vadhera (Viren & Viraat's uncle) is also a worthy Lawyer but insecure, so she supports him to be active and gain his own Identity but the family unsure of his abilities accuses Maanvi for interference and even sends her back to Rishikesh.
Viraat criticizes his aunt Swamini for insulting Maanvi, whom he considers a friend. But then Inder follows Maanvi's advise, he takes up the case and later wins it too, thus Maanvi gets vindicated. The Vadhera family realizes their mistake, they apologise to Maanvi and invites her to visit Chandigarh again.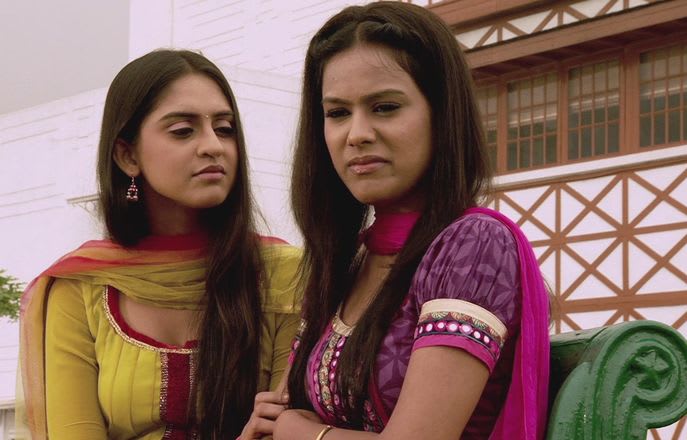 It is during Maanvi's stay in Chandigarh that Viraat starts falling for her but his Ex Girlfriend Maya reappears much to his irritation. And because Swamini already dislikes Maanvi she promotes Maya and even cajoles Maanvi to play cupid between the two. Maanvi readily agrees to help Maya impress Viraat unaware of Swamini's true intention. Thus Viraat and Maya come together. By then Maanvi comes to know she has blood cancer and returns to Rishikesh.
Viren doubts Maya' intentions and alerts Viraat to test Maya before proceeding to marry her. Viraat follows his advise and is shocked to know that Maya is only after his money and status and not because she truly loves him. Viraat feels cheated by her again and breaks up with her for good.
Viren helps heartbroken Viraat to recover and soon Virat realizes that Maanvi is his truelove and he goes to Rishikesh to propose her. However he is not able to express his feelings for Maanvi as series of events happen, one in which Jeevika gets grievously injured, need blood and only Maanvi can save her as both sisters have same rare blood group but Maanvi refuses to donate blood to her sister as she has cancer and her blood can't be donated.
This surprises everyone and Viren rebukes Maanvi for her 'selfish' attitude yet Maanvi refuses to tell the truth about her illness to Jeevika, Viren or everyone in the family. However upon insistence she reveals of her ailment to Viraat on the condition that he wouldn't reveal to Jeevika and Viren. Viraat is heart broken but determined to help Maanvi in her treatment.
Later, the Vadhera family too gets to know about Maanvi condition, they help her get treatment in Mumbai. Viraat and Jeevika accompany her. Viraat comforts Maanvi during her treatment, love for Viraat blossoms in Maanvi heart but she decides not to express it due to her unpredictable life. Also a turn of events makes Viraat declare to the Vadhera family of his love for Maanvi openly but they disapprove.
Maanvi, unaware of Viraat' feelings for her until then, feels embarrassed in front of the family and returns to Rishikesh. When Viraat comes to know Maanvi too loves him, he goes to Rishikesh inorder to make her confess her love for him. Soon Maanvi confess her love to Viraat, and finally the Vadhera family approves their love.
The Two Families meet to celebrate Viraat-Maanvi's Roca and Engagement. Later, Maanvi's health deteriotes and Doctors declare only bone marrow transplant can save her. Jeevika who by then is Pregnant decides to abort her baby to save Maanvi, as she is her only perfect bone marrow match. A fight breaksup between sisters as Maanvi rejects Jeevika's plan to abort child inorder to save her.
Jeevika then feigns a truce but actually she becomes secret donor of bone marrow to Maanvi. Thus Jeevika's sacrifice saves Maanvi. Maanvi gets operated successfully and soon, Viraat and Maanvi get married.
A new enemy enters – Karan
Vadhera family welcomes new "Bahu" Maanvi. Karan who claims to be Swamini's estranged son enters the family. Vadheras are happy but Karan has ill intentions to ruin them. Maanvi comes to know Karan's 'mission' and alerts the family but they snub her.
Viraat and Maanvi participate in a Singing competition show, Sur-Sartaaz of India, here too Karan spreads false news of Viraat-Maanvi divorce. This leads to almost their separation but the duo save their marriage by opting out of the show in the finale. Karan defends his actions while Swamini blames Maanvi of targeting her 'innocent' son.
Later, Jeevika too learns about Karan, trails him to his Bungalow to counter him.
Maanvi too joins her, Karan misbehaves with Jeevika and try to strangulate Maanvi and in the commotion Jeevika shoots him in self-defence. Viraat arrives on the scene and takes the blame on himself to save Jeevika and gets imprisonment.
Swamini, miserable in her son's death accuses Viraat as Jeevika is under Maanvi's promise not to reveal truth. However out of guilt she confides to Viren. In the court Viren saves both Jeevika and Viraat from punishment as new investigations reveal the real killer is Jaiswal, Viren's longtime foe. Thus Jaiswal is found guilty and imprisoned. Vadhera family feels relieved.
Viraat restarts his music career but a terrible fight breaks between the brothers when Viraat comes to know Viren helped him get the music album contract. Thus in rage, Viraat decides to leave the home and distraught Maanvi follows him. The Vadheras stays in gloom as Viraat and Maanvi struggles initially to earn a decent living.
Nevertheless, the couple withstands and supports each other to face the challenge and soon Viraat wins music album contract on his own and thus returns to the family home. The Vadhera family welcomes them and in joy with news of Maanvi's pregnancy.
At the same time they come to know Jeevika can no longer become pregnant. Later, Jeevika and Viren opt for surrogacy to get their child and "Vidhi" enters the family as surrogate mother.
Entrance of their estranged father
Jeevika and Maanvi's father, who left them in their childhood, appears one day. Maanvi, though shocked, is very happy to find that her father is alive. But Jeevika's anger towards their father surprises Maanvi.
She questions and gets shocked to learn her own father was the reason of her mother's death i.e., she commits suicide after learning her husband cheated on her.
Nevertheless, Maanvi believes that their father should be forgiven as he realized his mistakes and should be given another chance. Initially Jeevika is rude to her father but forgives him when she knows that he is very ill. They reconcile.
Maanvi and VIdhi goes into labour, deliver girl babies. In the last episode, naming ceremony of the babies where Viren and Jeevika name their daughter, Maansi while Viraat and Maanvi name their daughter, Jhanvi. During the celebrations, Jeevika comes to know that she's pregnant. Vadhera and Chaudhary families live happily ever after.
The Inseparables has the India title (Ek Hazaaron Mein Meri Behna Hai) Starlife is bringing this series to its African audience in replacement of Family Secrets
---
See the full casts list… 
---
Other information on the series:
Name: The Inseperables
Channel: Starlife Tv
Start date: 22 May 2019
End date: Still running
Season (s): one
Episodes: 515
Written by: Zama Habib
---
[display-posts category="Starlife TV teasers"]
---