The heir Zee world explores the age long rivalry and enmity between two powerful families, Bajwas and Pawaniyas; and tells the story of Amba Pawaniya, a Punjabi mother who is forced to raise her girl child, Mannu, as a boy, in efforts to keep peace in the village and prevent her violent brother-in-law Jaggan Pawaniya from taking leadership.
The series then deals with consequences of this action, and focuses on different situations that will arise from this gender swap. Beyond that, It shows the horrible gender discrimination still popular in society, along with every mother's protective nature towards her child.
The Heir Zee world full story: Amba Brings up her seven-year-old daughter Manpreet also named Mannu as a boy, in other to keep Mannu's father,  Charan Pawaniya's, political title from going to the wrong hands. She doesn't want Jaggan to become leader of the village as he is a cruel ruler and he will destroy the village – if given the power.
At the start of the show, Amba, the wife of a village head, is pregnant. Her family hope that this time, she will give birth to the heir; a boy who will carry on ruling after his father. A battle against the two villages results in Amba becoming a widow. Amba mourns the death of her beloved husband, while fighting to keep his husband's legacy, Amba goes into labor and It is announced to the village that she has given birth to a boy.
Jagan questions the gender of the baby and sets out to expose Amba in her actions. Amba is extremely nervous about the reveal of the leader, her secret will be out, but she manages to keep her secret. However Jagan is convinced that Amba's brother is helping her to deceive the family.
Mannu ( Amba's daughter) is presented to the village as the new head. Jagan and Raavi take extreme measures to get rid of Mannu as Jagan disagrees with the way Amba leads the village, her thoughtful ways do not match up to his sinister expectations.
7 years later
Seven years have gone by and Mannu has grown up to live as a 7-year-old boy and it seems that Raavi and Jagan haven't given up on their plans to get rid of her. Manu tries to compel Amba into sending her to school, but this could lead to their secret being exposed. . Amba stands before the village council to plead for her daughter to have access to further education. Jagan tries to get Manu kidnapped. After a close call, Amba has to remind Mannu that she cannot go to the school bathroom, for fear that she will be discovered for been a girl.
This new gender swap is not so easy on Mannu who naturally tends to go for female things like her older sisters who were also Amba & Charan's daughters (Simran aka Simmi (Farhina Parvez) and Gunjan).
Once Mannu learns of her truth, she decides to become the son her mother needs her to be and suppresses the girl in her. Soon, Mannu's oldest sister, Simmi, learns of Mannu's truth and supports her whenever she wants to indulge in her feminine side.
Later, Mannu befriends Raj Bajwa (Wahib Kapadia), a handicapped boy, who is neglected by his father Harjeet Bajwa (Anand Suryavanshi) due to his disability. Although the Pawania's and Bajwa's are known for their rivalry, they both work together to try and bring peace to the village.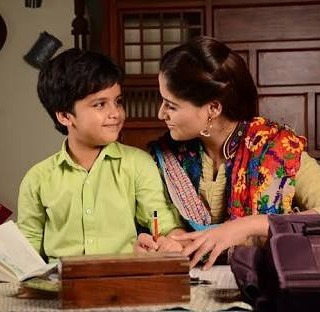 Mannu also befriends an older man named Jai (Ashish Kapoor), and even thinks to match make her mother with Jai. Unfortunately, Jai dies in an accident. Then enters Mohini (Jasveer Kaur), Jai's friend from his former life, who loves Jai dearly.
Meanwhile, Simmi falls in love with Harjeet Bajwa's eldest son, Raman, despite the family rivalry.
Mannu sees this as an opportunity to bring the clashing families together, and to form a bond of love between the Pawania and Bajwa families. Amba and Harjeet Bajwa refuse to accept this, and when Raman and Simmi elope to get married, their families find them. An intense confrontation leads to Mohini secretly shooting Raman, and in return – Harjeet shoots Simmi.
Due to the fact Mannu was holding a gun pointed towards Raman during this, the Bajwa's assume that Mannu is responsible for their son Raman's death. Simmi is declared dead, the friendship between Raj and Mannu is broken, and Raj & Raman's mother, Amrit (Vandana Lalwani) takes Raj to a city with her, leaving her husband Harjeet Bajwa and her other son, Rohan (also Raj & Raman's brother).
Ten year leap Occur
Manpreet (Now played by Farnaz Shetty) has grown up to be Mannu, the Shah of the village. Mannu's second older sister, Gunjan (Ankita Bahugana), also knows about Mannu's truth. Mannu secretly dresses as a girl every once in a while and goes by the name Preet (now her second nickname). When Raj (Neel Motwani) returns to the village, he falls in love with Preet, not knowing she is Mannu herself.
Eventually, Raj comes to know that Mannu and Preet are the same person. He convinces Preet to show her true identity and marry him. When Amba finds out about the relationship between Mannu and Raj, she tries to kill him. But Preet dresses up as a bride and takes Raj to a temple to marry her.
As soon as Preet-Raj get married, Raj reveals that it was all a plan by him to take revenge on her for his brother Raman's death. The village council dethrones her from the title of shah, and she is sentenced to live her life outside of the Pawania clan.
With the help of Amrit (Raj's mother), Preet enters the Bajwa's house. Then enters Sakshi (Roop Durgapal/Vindhya Tiwari), Raj's best friend who also loves him, but Raj doesn't return her feelings. Sakshi and Mohini (who is now Harjeet Bajwa's second wife) try to create distance in Raj and Preet's relationship.
Later, Simmi is revealed to be alive but has lost her memory and is mentally unstable. Rohan (Sanket Choukse), Raj's alcoholic brother, finds Simmi when she is running away from where Amba has hid her. He wanted to use her to destroy Pawania's respect, but eventually feels bad for her, and keeps her hidden. Due to Mohini, Simmi is exposed, and forced to live with the Bajwas as their dead son Raman's wife.
Mohini becomes very afraid because Simmi knows that she killed Raman. Raj makes a deal with Preet that states that he will help her in recalling Simmi's memory, but has to divorce Raj right after. Raj and Preet do everything to make Simmi memory back but fail.
Mohini who is scared, brings Simmi's former fiancé who left her 10 years ago named Chandar (Angad Hasija) back to their lives who has now became Chandar Baba, a fraud guru who flirts with Preet and Simmi both. He decides to get married to Simmi, which Preet and Amba don't want because they know his truth.
Preet decides to get married to Chandar to save Simmi. Seeing Preet close to Chandar, Raj realises that he now loves Preet, but she no more believes him. Raj and Rohan find out that Mohini has killed Raman, not Preet. He decides to prove it but fails and according to Mohini's plan, Preet is again framed. Jaggan is arrested now because of kidnapping his own daughter Bubbly and blackmailing his family.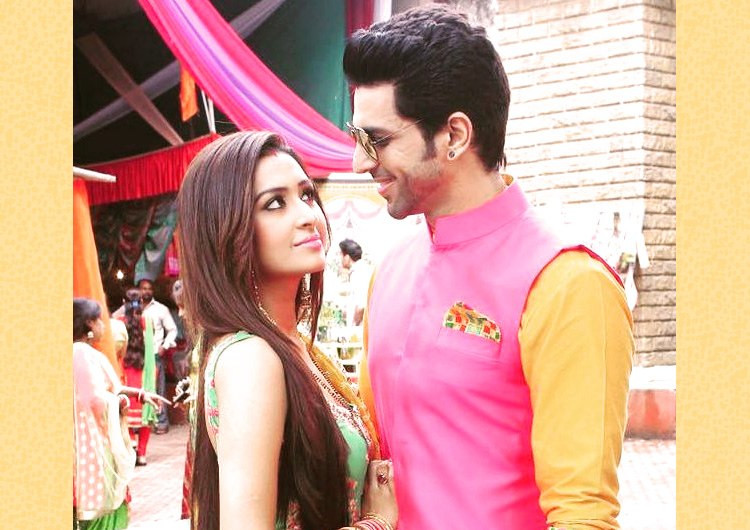 However, on the day of wedding, Mohini is arrested and Simmi is married to Rohan secretly and she recalls her memory. Preet is saved from Chandar, but is shot while saving Raj from him. Chandar is arrested but is still conspiring against Preet. Simmi rejects Rohan and doesn't believe in their marriage.
While Amba doesn't want any Bajwa's connection with her daughters Simmi and Preet, Raj proposes to Preet and confesses his love, but Preet rejects his love and hates him. Now both Raj and Rohan fight for their love while Preet and Simmi both reject them. While Preet makes Amba the Shah of Pawania's, others oppose her and there is a major conspiracy done by Chandar. There is a fight between men and women.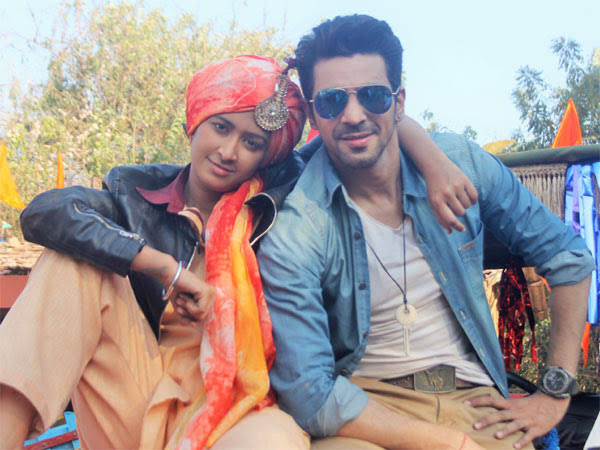 Raj supports Preet but she doesn't believe him. To help and save Pawania's and women from the conspiracy, Raj and Rohan come to the Pawania's home as women of an NGO. Raj and Rohan eventually win over their respective ladies and Amba becomes Shah. The epilogue shows Preet teaching her kids, nieces and nephews that there is no difference between men and women.
Full Casts of The heir ZeeWorld. 
Saniya Touqueer as young Manpreet Pawania (Mannu)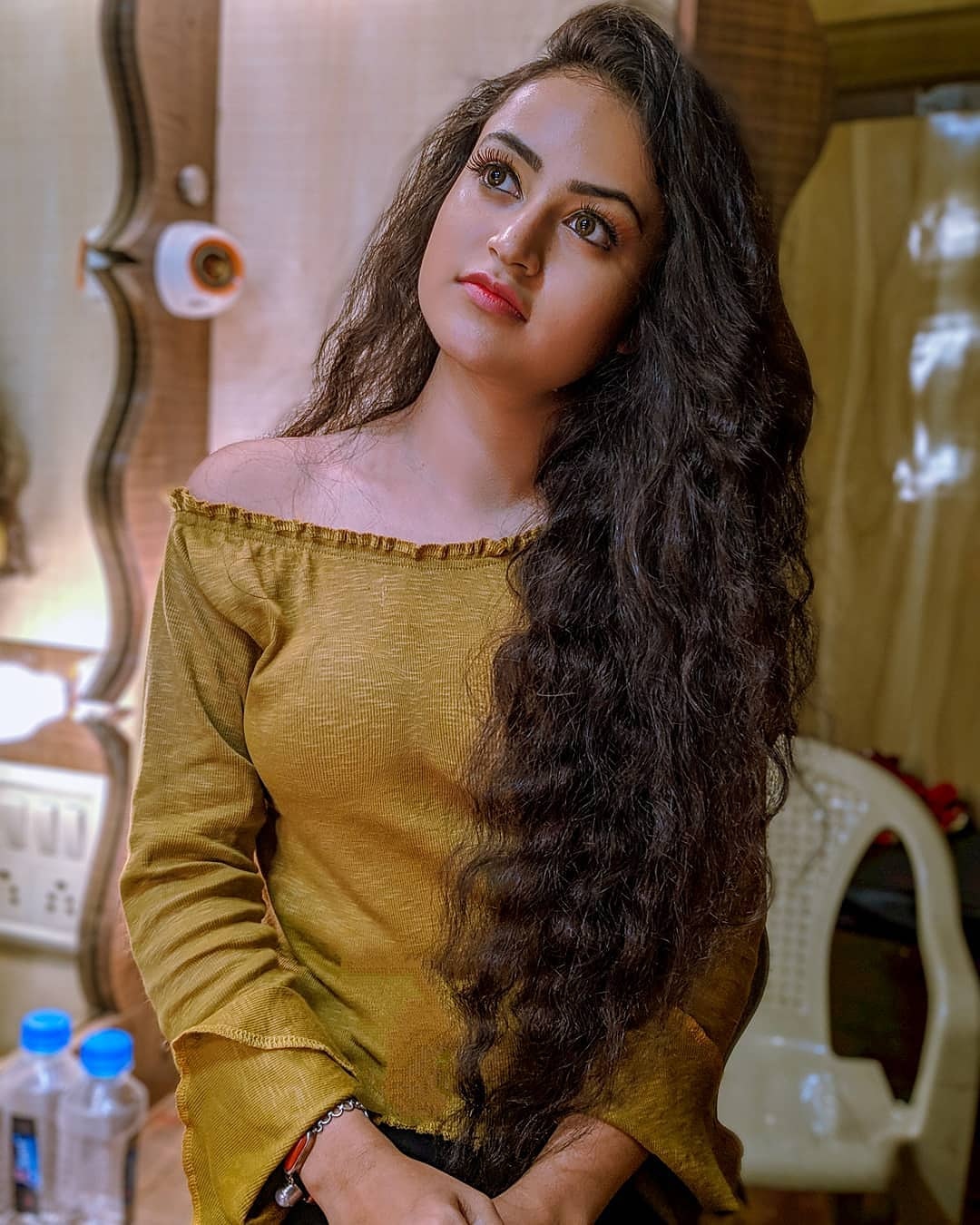 Kaivalya Chheda as Sukhveer Pawaniya (Sukhi)
Sanket Choukse as Rohan Bajwa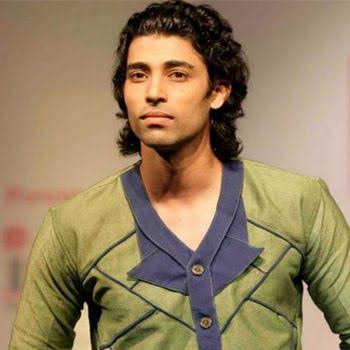 Ankita Bahugana as Gunjan Pawania
See also: The heir October teasers 2019
Other information:
Genre: Family Drama
First Episode: 9th June 2019
Total number of episodes: 398
Season: 1
Channel: Zee World Africa
Original name:Waaris
Tele Country: Indian
---
Credit: Wikipedia
---