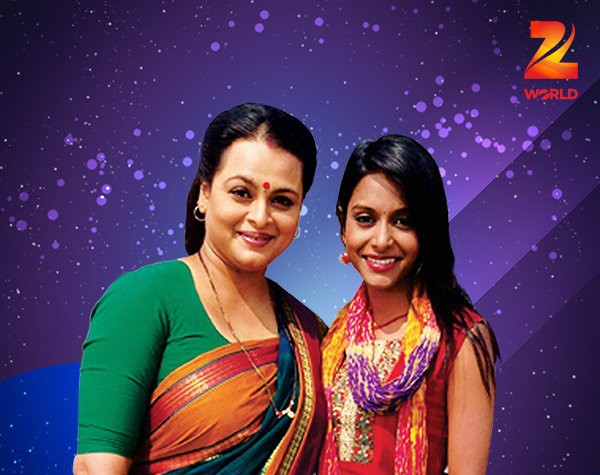 Reach For The Stars Zee World captures the hopes and aspirations of a domestic worker alongside the trials and tribulations of her daily life. The series is returning to Zee World classic time slot starting February 3rd 2020 from 3pm – 4pm Monday to Friday.
Summary: It mirrors how domestic workers mortgage their own life and toil so that their children can grow up enjoying the fruits of education and amenities they could only dream of and have a life of dignity in the future. It centres on Kamla Jadhav and the complicated relationship between herself, her employer, her employer's daughter Pakhi and her own daughter Kalpi.
Reach for the stars Full story: It is the story of Kalpana Jadhav and Raghav Singhania and how their path crosses with each other in their journey of achieving their goals. It begins when Kamla and her employer Neetu give birth on the same day. Neetu has a difficult time adjusting to motherhood and asks Kamla Jadhav to help her with her baby.
Kalpana is the daughter of Kamla Jadhav and a mill worker Vitthal Jadhav. She struggles to fulfill her mother's dream, who works as a maid in a big 'the Kapoor's house. Kalpi selflessly loves her mother, but is always deprived of her love and attention because Kamla is always busy looking after her Malik's Daughter, Pakhi Kapoor (Shirina Singh) . However, she still desires to fulfill her mother's dream by becoming successful.
On the other hand, Raghav Singhania is a rich business man whose only motive is to get revenge from Kapoor's who murdered his father when he was a kid. Raghav has always been indebted to Kamla (Kalpi's mother) as she had helped him from the clutches of Kapoors who wanted to adopt him and take away all his wealth. He gets attracted with Kalpi's sweet, simple and caring nature, and falls head over heels in love with Kalpi. Eventually, Kalpana understands Raghav's feelings and reciprocates back. Both Raghav and Kalpana fall in love with each other and with blessing on their parents, plan for their wedding.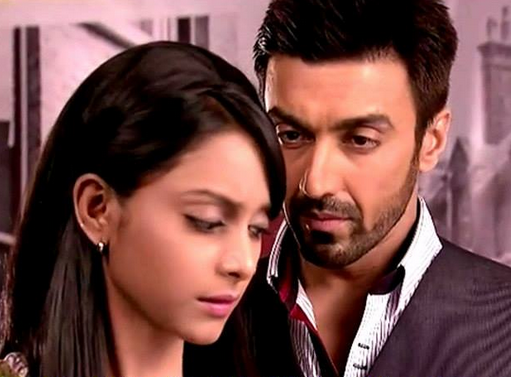 But the story takes a major turn when on the day of his wedding to Kalpi, Raghav gets married to Pakhi Kapoor. However, no marriage scene is shown much to the viewer's surprise. Eventually he realizes his mistake but can not rectify it at that moment because of his long lost mother's (Gouri Singhania) pressure who wants revenge from the Kapoors'. In order to prove his love for Kalpi he gets married to her by putting the sacred sindoor on her forehead in a temple with God's blessings.
Paakhi hired goons to kidnap Kalpi and keep her where no one can find her. Later, Raghav gets to know where Paakhi hid Kalpi and goes to save his love. After getting her in the car, he drives with speed. The car drives off a cliff and blows up. Some fisherman find Kalpi in the river and take her to the hospital. Raghav is still missing.
While in the hospital, Dhiraj Diwan is depressed over his niece Suhana's death. When he hears how Kalpi's face has been burned and her memory has been lost, he requests the doctor to do plastic surgery on Kalpi to make her Suhana. The surgery is successful. Suhana gets flashbacks of her real family and the accident and doesn't believe she is really Suhana Diwan. Everyone convinces her she is nothing other than that. On the day Suhana is about to get married to Aryan ( Kunal Varma ), she realizes that she is Kalpi, and she gets married to Raghav instead.
Reach for the star Main casts. 
Ashish Chaudhary as Raghav Singhania, Kalpana's husband and childhood friend 

Yatin Mehta as young Raghav
Mohit Dagga as Vitthal Jadhav, Kalpi's father
Shirina Sambyal as Pakhi Kapoor