Our perfect place Zee world is a family drama that follows the Mehta clan, their relationships with each other, their joys, sorrows and eventually their love for each other. Govardhan Mehta and his wife Ila have a dream of living together with their family, resolving past grudges and uniting everyone to live under one roof, how easy can that be? It replaces snatched by March 28 2020.
Our perfect place full story: the story revolves around the Mehta clan whose ties among each other is strained, the family head therefore aims to bring all the family members together and resolve all their previous grudges, the family head is named Govardhan Mehta, he is an orthodox family man who is simple and prefers peace.
He lives with his wife named Ila Mehta and has four sons namely Parimal, Niranjan, Rahul and finally Sameer and has one daughter who is named as Devyani who is married, the family tree continues further into the third generation of grand children who are named as Uday, Palak, Bijal, Nikitha and Punitha. These five complete the family tree of Mr.Mehta as his grandchildren.
The sorrow, joy peace and tension among the family members need to be sorted for Mr.Mehta to see all the people of Mehta family clan reunite together and thus his dream would get fulfilled. But whether that is the case or not is yet to be seen.
The story begins with Govardhan's and Ila's 45th wedding anniversary and they wish to celebrate this occasion with the entire family. However Ila disappears from the mansion and the family is worried sick about her whereabouts. A phone call from a nearby hospital about an accident and a dead body may just bring the Mehta household to its knees. Also Samir is planning on leave to another country, but his parents wish for him to meet with someone before he can go.
And then things get even tensed when Niranjan and Rahul have a confrontation that shows up family history. And it seems Govardhan's dreams is just about dying even before it starts. It is basically about parents trying to reconnect with their children who have drifted away from them while chasing dreams, career, jobs and raising their own family.
Sameer feels unloved because his parents had given him away to a relative while he is still young and so he resents them for it.
Niranjan has a shaky marriage with Rita over infidelity, all the while he tries different methods of making money even if it lands him in trouble.
Rahul can't seem to live the past behind with all its glories and concentrate on the present, a drink that always needs his mother support.
Rita is the celebrity wife who has decided to keep her shaky marriage in place for the sake of her children and in-laws.
All these and more characters make up the dysfunctional Mehta family and pose a problem for Ila who has decided to unite then all.
Review:
Zee TV has made a good attempt to get a heart rendering family drama, which reminds one of the old meaningful TV shows. Kiran Kumar is a pleasure to watch. His on screen presence is still captivating. Kiran's pairing with Shubhangi works well. The veteran actors portray their roles flawlessly.
The earthiness needed in the characters is filled good. The concept is totally a family drama, with no evil tracks and supernatural twists. A simple and homely show which would just give peace to mind.
It captures all the emotional ups and downs of a relationship, showing how to keep the family's hearts strings connected, and leaves a soothing impressing on the mind. The plot can easily connect to the masses. It's a common story with which any elderly couple would relate easily. The supporting actors do justice with their roles. And the concept of living with a united family, and converting house into a home is presented effortlessly.
Name: Our Perfect Place
Network: Zee world
Season: 1
Episodes: 184
Time slot: 6pm WAT
Indian title: Sanyukt
Replacing: Snatched
---
Our perfect place March teasers
Our perfect place April teasers
---
Our perfect place full casts, real names:
Shubhangi Latkar as Ila Mehta
Ila is an emotional mother, a strong and supportive wife and a very loving mother-in-law to her daughter-in-laws. She is the backbone of the house. Still a romantic at heart, Ila loves being pampered by her husband. She has a zest for life and has the ability to stay positive and laugh even in the most difficult situations. In comparison to her husband, she is more practical at handling relationships and situations.
Govardhan Bhai is a retired man in his 60's, who used to work in a diamond-market. He is married to Ila, who is few years younger to him but is his pillar of emotional support. They are parents to five children, four sons and a daughter. He is a right and just man with strong moral values and has worked with sheer honesty and dedication all his life. He believes they share a cordial relationship with their sons who do not stay with them, despite being in the same city. But realize only later that all their children have issues with them and there is a lot of discord even amongst them. Though he wants to set right the misgivings between him and his sons, he invariably ends up choosing the right ethical path rather than blindly serving his sons' interests.
He is quite modern in his approach to life and well aware of what's happening in the world. Govardhan is fit and participates in lots of physical activities like playing cricket or even dancing at celebrations.
Maninder Singh as Rahul Mehta: He is the Third Son of Govardhan Mehta.
Suraj Kakkar as Sameer Mehta: he is the youngest son of the Family and a photographer by profession.
Harsh Vashisht as Parimal Mehta: He is the elder son of Govardhan Mehta.
Mohit Sharma as Niranjan Mehta: He is the second son of Govardhan Mehta.
Simran Khanna as Tanuja Shah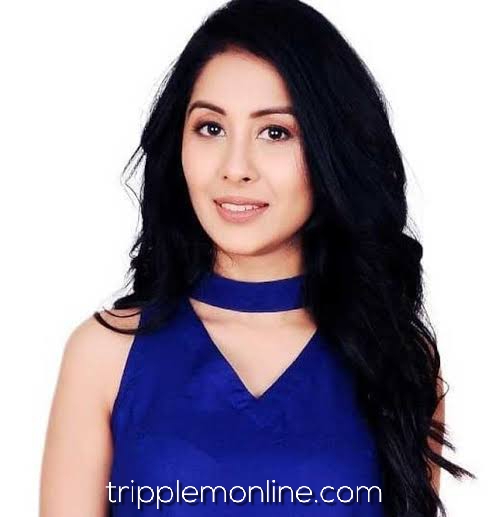 Priyanka Purohit as Hetal Shah
Namrata Thapa as Gayatri Mehta: She is Parimal's wife and eldest daughter-in-law of Govardhan Mehta.
Urvashi Sharma as Rita Mehta: She is Niranjan's wife and second daughter-in-law of Govardhan Mehta.
Sharad Joshi as Uday Mehta
Mahima Nayak as Prachi
Rishika Mihani as Maya