On the other side of the wall is a new Telenovela series starting on Dstv/Gotv Telemundo channels on August 20th. Its theme portrays the lives of Mexican immigrants who cross the United States border in search of a better life. For the plot, the series follows the lives of two different yet similar women whose life change forever on the other side of the wall. Their dreams become a facade as they have to deal with unexpected forces.
Eliza Romero (played by Litzy Dominguez) is a baker and humble mother of two who crosses the border to be reunited with her husband Max (played by Khotán Fernandez).  At first, when she arrives Los Angeles with her two children, she is disappointed because he failed to meet and pick them up at their agreed point. Devastatingly she waited drenched inside the rain in futility.
10 years later, finally able to survive with her children as an established baker, She soon discovers that he is already married with a son in the years they were separated, but because of the strong connection they have and the fact that he is still the father of her kids, she still loves him despite his betrayal.
Things get complicated when he decides to divorce Jennifer and bring in Eliza.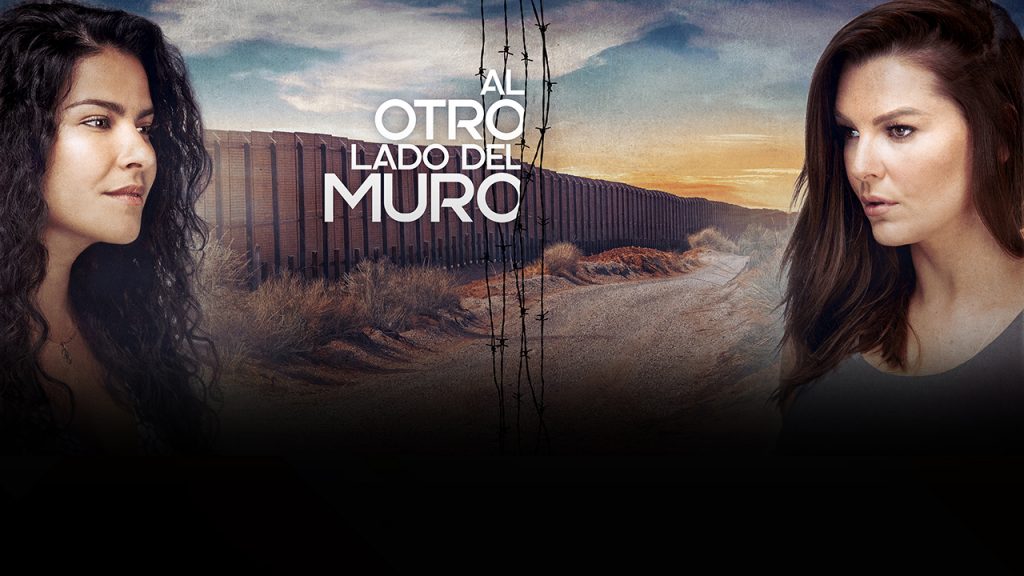 The other woman, a wealthy and privileged Sofía Villavicencio (played by Marjorie de Sousa), is a former pageant queen and the wife of the nefarious Mexican Governor of Puebla state, Ernesto Martinez. When she discovers he is a member of a child-trafficking ring amongst other crimes, She threatens to expose him putting her life in danger.
Soon she flees her home with her daughter after getting death threat from her husband, she is also falsely accused of killing a journalist. She therefore crosses the border in other to escape the nightmare and seeks refuge with Eliza, her old friend and caterer. Soon enough she is uncovered by a vendetta driven police officer Joel Benitez, seeking to avenge his brother's death (The murdered journalist)
As the years roll on her death is faked and the world believes she's dead, this was masterminded by the police so she could be protected as the only witness to bring down a criminal network including her husband.
Gabriel Porras plays the role of the handsome but evil governor and human trafficker, Ernesto Martinez. He is cold and calculating and like all politicians, great at being a phony. With the help of his staffs, other politicians, and his equally evil girlfriend, he fools the voters, all the while buying and selling young women for his gain. He kidnaps his own son and hunts his wife for his selfish purpose.
The series also follows the life of Adriana Barraza, an undocumented immigrant who explores the challenges and opportunities many immigrants experience in pursuit of the American dream. Her story is apt and right in the middle of the controversy currently surrounding immigration laws in the Trump led administration.
On the other side of the wall is part of Telemundo super series, a telemundo line of telenovelas that are fast paced, edgy and action packed; exploring themes on drugs, cartel network, gangsterim, corruption, immigrant experiences with a dose of romance. Other series in this genre are Lord of the skies, Woman of steel, Queen of the South, Prisoners of love, etc.
On the other side of the wall translates in Spanish as Al Otro Lado Del Muro and has a total of 78 episodes for it's first season. It will air around 7pm Wat and 8pm Cat.
Updated.