After Archie gets defeated, Mehek and Shaurya go not know that an even more grave danger awaits them. A group of terrorist are planning to use their identity to invade the Ministers ceremony which they are planning. More details below:
Mehek and Shaurya once again try to build their life together with Neev after Achie's demise, Nehal is found pregnant with Shaurya's cousin Vicky's child so the families decide to get them married. During a visit to the mall to shop for Nehal and Vicky's wedding, there is a terrorist attack and Shaurya is abducted. The terrorist named Armaan Malik switches himself with Shaurya wearing a facial mask and keeping Shaurya as a hostage…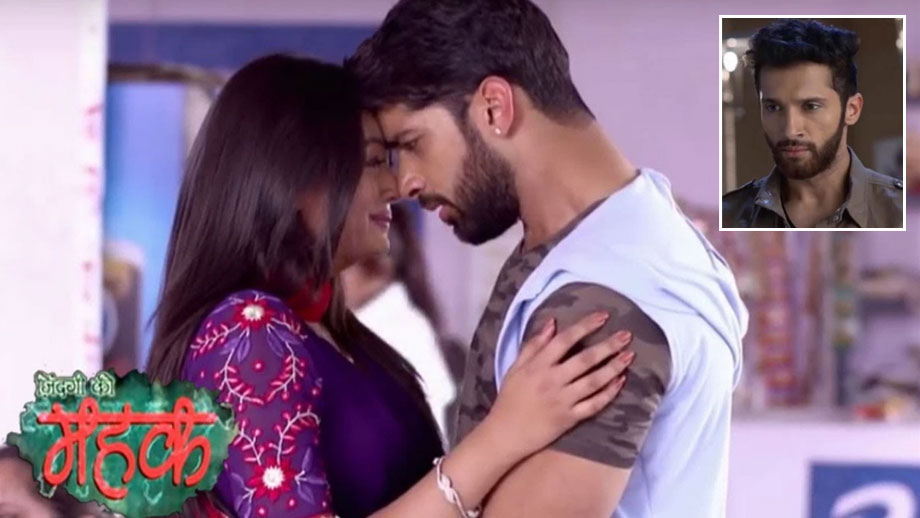 The terrorist pretends to be Shaurya and enters the Khanna House. Armaan tortures Shaurya and extract all his personal information so that he can try to plan a bomb blast in the prime minister's daughter's wedding as White Chillies is the caterer… Mehek gets suspicious of Shaurya's behaviour while Neev watches Armaan switching his face mask, When Neev discovers Aman's conspiracy, Neev"s throat is slit leaving him unable to speak.
Aman takes Neev to his goons in the name of treatment… Mehek doubts grows stronger and when she follows Armaan, she watches Shaurya being held there as a captive and vows to save him, she plots a plan and disguises herself as Naahida to enter Armaan's gang… She saves Shaurya and Neev but Armaan holds Mehak family as hostages and threatens her to help him in planting the bomb on venue to kill the prime minister's family.
Mehak and Shaurya helplessly follow Armaan's order but at the end Shaurya and Mehak manages to save the Sharma family and they stop the blast from happening at the wedding and they get celebrated for the same…
Speaking on the role, Actor Piyush Dadlani who started his career as a model considers his stint in Mehek as a good platform to launch his career as an actor!! Playing the hard core terrorist Armaan was certainly not a cake walk for Piyush!!
Speaking on an interview years ago,  Piyush had this to say :
"To be honest, it was not easy to play the role. Considering that I am a very chilled out guy, it was very tough to play a jihaadi. A normal negative guy who is a thief or a simple murderer will not be this intense in his mission. A terrorist is the extreme of wickedness with the entire anti-national angle coming in. I must say, the journey of playing Armaan has been really good. I could not have got a better launch than this. The story has been on me for the past two months in the show. I am happy with the way my character shaped up. I have got recognized as an actor; I have garnered appreciation from my team, producer and director which will stay with me for a long time."
See also: Mehek full story and Mehek September teasers  to learn more.
You might also be interested in 👇
[display-posts category="Zee World Stars"]