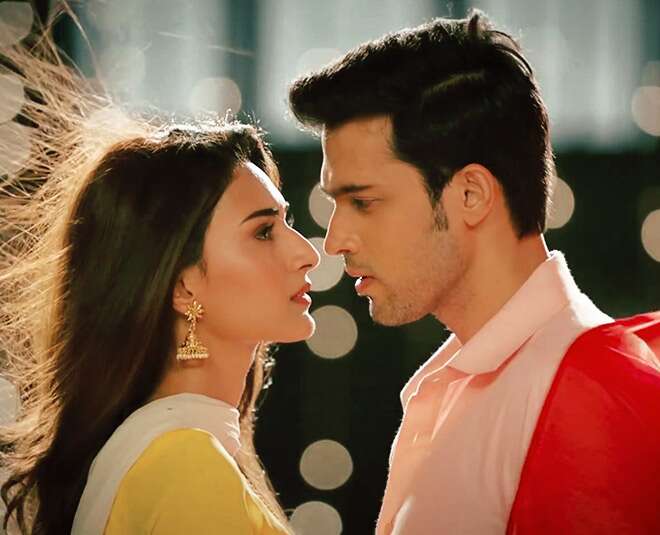 Made for Each Other starlife follows the lives of Anurag and Prenar. Two individuals who fall in love but through circumstances of life and interference from other people cannot be together. They make sacrifices to help each other out of problems even if it results to their own separation.
It's started on the 18th of September 2019 and Replaced Forbidden Love ended.
---
Made for each other full story: Anurag Basu and Prerna Sharma are the children of two great friends. Both their fathers hoped that one day their children would get married. However, the children have other ideas. But soon they meet in college and slowly start falling in love with each other, this means that they are no longer so against the idea of marriage.
Anurag's mother Mohini however does not want her son to marry Prerna who is from a middle class family.  Anurag and Prerna consummate their love. Seeing Prerna and Anurag plan a future together, Komolika decides to create misunderstandings between them.  Komolika Chaubey Is an arrogant lady that attracts male attention wherever she goes, constantly misusing her dad's political power to get what she wants.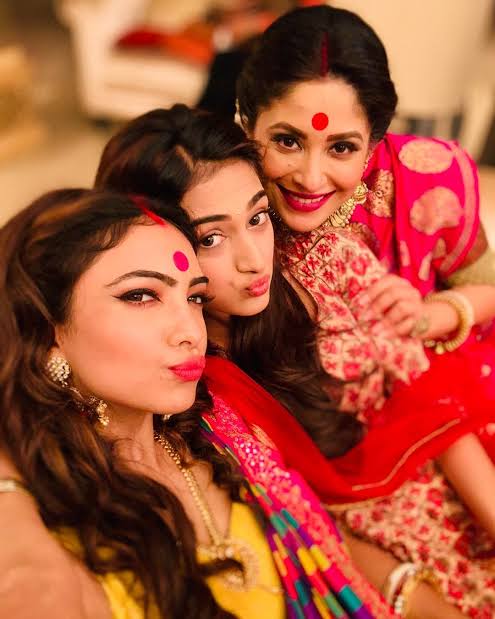 She asks Anurag to marry her in order to save Prerna's house. Compelled by his mother, Anurag agrees. Prerna is left shocked. She gets hit by a car and is taken to the hospital where the doctor reveals that she is pregnant. She delivers a son and names him Prem. Rebellious, Prerna enters the Basu house claiming to be Anurag's wife. Meanwhile, Anurag realise that Komolika is pregnant but she aborts the child.
Soon afterwards, Komolika's is shown to be a deceitful woman whose only interest is in the Basu fortunes. She also has another husband Anurag doesn't know about!  Prerna successfully exposes Komolika and gets her arrested. Komolika escapes and comes back to kill Prerna but instead falls down from the terrace and goes missing. Anurag divorces her and she vows to take revenge from both Anurag and Prerna. Prerna and Anurag reunite and get engaged.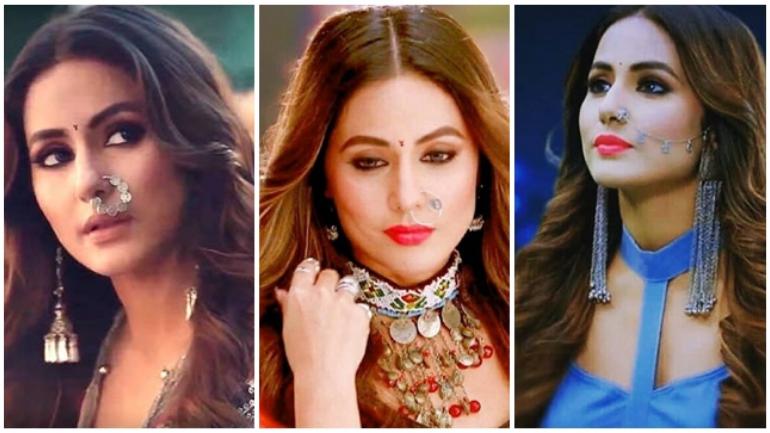 Just when the couple think they can now be together, Mr. Bajaj enters. 
Mr. Rishabh Bajaj is a very rich businessman who is very handsome, shrewd and self-centred. He is ruthless and enjoys destroying and taking over businesses. He falsely frames Anurag and gets him jailed.
Komolika is also able to take over Anurag's property with Bajaj's help. Anurag and his family are left with nothing. Prerna requests Mr Bajaj to have mercy on Anurag. He agrees, but puts a bizarre condition- which is that she will have to marry him (on paper).
Prerna isn't confident about anurag's abilities to get back his lost fortune, so she takes the easy way out for anurag, and marries Rishabh Bajaj. After marriage, she finds out that Rishabh has three children from his ex-wife and the reason why he married Prerna is that he wants someone to look after them.
Prerna soon develops affection for his three children, Vishaka, Tushar and Kuki, who is blind. The three children also treat her like their mother. While Rishabh is behaving selfishly and rudely to her, she keeps on caring for him, and doing duties of a wife and mother.
Due to this, Rishabh starts liking her, and she manages to bring about some change in him, she teaches him about being kind, family-oriented, helpful, enjoying simple things in life, etc. Mr. Bajaj's ex wife comes into the picture and she tries to murder Mr. Bajaj through a car accident. She nearly succeeds and everyone thinks he is dead.
Rishabh starts falling for Prerna. Knowing that Prerna is still in love with Anurag, Rishabh tries to create misunderstandings between Prerna and Anurag between this Anurag learns about Prerna's forcedness to marry Rishabh. Rishabh becomes insecure by seeing Anurag and Prerna's invincible bond and in its obsession he tries to kill Anurag. Kukki tries to stop him but ends up hurting herself. Guilty, Rishabh steps back while Anurag and Prerna unite.
Vengeful, Komolika makes a comeback. Prerna reveals to Anurag about her pregnancy and the two rejoice as they get ready to marry.On the other hand Komolika is still alive but has gone under a plastic surgery.On the day of Anupre's marriage Komolika causes Anurag's accident.
One month later
Anurag loses his memory. Komolika fakes an identity and misuses the opportunity to make Anurag and the Basu's believe that they got married. Prerna gets hired as a secretary in the company taken over by Anurag. Prerna discovers Komolika's identity and decides to expose her but refrains in fear of affecting Anurag's brain and memory.Anurag feels connected to Prerna and her unborn child due to which Komolika becomes insecure and tries to kill Prerna and her child multiple times but fails. She then convinces Anurag to get Prerna married to Viraj Bharadwaj hoping to distance Anurag and Prerna.Anurag agrees hoping for Prerna's betterment.Later, Anurag starts feeling uneasy seeing Viraj and Prerna performing pre marriage rituals and gets some flashes of his past.So as to end up Prerna's chapter completely from Anurag's life Komolika kidnaps Prerna with the help of some goons and pushes her off a cliff.
More information on Made for each other
This month June 2020 on made for each other:  Mr Bajaj is arrested for attempted murder of Anurag but there's more that meets the eye about his accident,it could be a set up. Later everyone discovers the real reason Prenar married Bajaj even as Bajaj struggles not to fall in love with her.
---
Full Casts of Made for each other Starlife series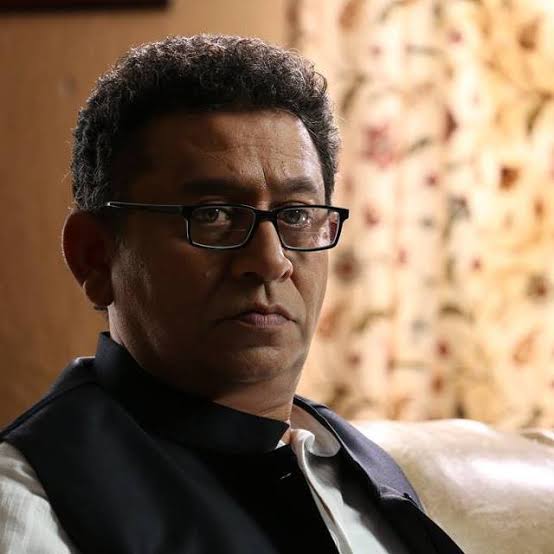 Other series casts 
---