Decisions: some win, others lose is an hour long anthology drama on telemundo that mirrors the life of people who take decisions that affect them for the good or better. Each episodes have complete plot and ending and features top telemundo actors who bring life and passion to the stories. Decisions starts Monday 27 April 2020 on Telemundo at 20:00 (7pm WAT)
As the title implies, in each episode the protagonists are faced with a life-altering decision which touch on poignant issues related to human identity and socio-political struggles with which many will be able to identify.
https://www.instagram.com/p/B_fT_sgiqcK/?igshid=z35hldpapy6e
Decisions, also known as Decis!ones, is a crime anthology series consisting of new stories for each episode. It had been running on Telemundo for over 15 years, not as an ongoing series but with different seasons. This one is subtitled "Some Win, Others Lose" and it first premiered on Telemundo America on 19 December 2019.
The show stars some renowned telemundo casts like: Laura Flores, Adriano Zendejas, Litzy, Jason Day, Elyfer Torres, Luciano D' Alessandro, María Cecilia Sánchez, Luz Ramos, Salvador Zerboni, Estefanía Villarreal, Christopher Millán and Gregorio Pernia, among others.
At the end of each episode, current statistics related to the central plot will be included, which were prepared by Telemundo News to create awareness and give more insights on the issues raised.
Decisions Telemundo Casts:
This Mexican actor and singer starred in the Spanish version of Maid in Manhattan in 2012 before breaking out of her "good girl" routine by playing a sex worker in Señora Acero in 2014. Now, she marries her "good girl" persona with her "not-so-good" one to play a pregnant woman in hiding, who is found by a war veteran who has lost his way.
A Cuban model, dancer and actor, Jorge has been lying low in recent years, following a successful Telemundo run in early to mid 2000s. He returns to the world of Telemundo in the second episode of Decisiones: Some Win and Others Lose as a married teacher embroiled in a scandalous affair with one of his students.
Laura has had an illustrious career as a singer and actor since the early 80s. She has sung in both English and Spanish, hosted game shows such as the Mexican version of The Wheel of Fortune, and performed in everything from musicals to telenovelas. Now, she plays Helena, the mother of Emilio, a student accused of murdering his ex-girlfriend.
This Colombian actor and model recently announced his retirement from telenovelas, so this may be one of the last times viewers will be able to see him on Telemundo. He has starred in a number of Colombian and Mexican telenovelas since the early 2000s and now takes on the role of a man who is a wealthy executive by day and a dangerous sexual predator by night.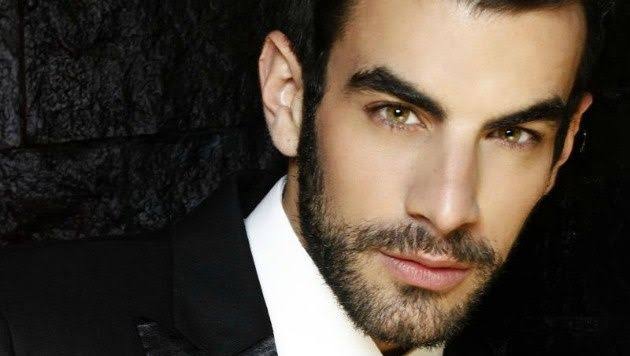 A new addition to the Telemundo family, this actor and model is well known for his works in Venezuelan and Colombian telenovelas. In Decisiones, he plays a young pilot who flees from the scene of an accident and his plagued by his conscience for doing so.