Betty in New York on Telemundo is the story of Beatriz Aurora Rincón Lozano (Elyfer Torres) a highly trained and intelligent economist who finds herself working in the cut throat New York fashion industry (V&M Fashion) after being rejected at various other jobs because of her physical appearance.
Despite the job being low grade in comparison to her qualifications, she accepts it, glad to be able to earn something and support her parents, as well as grow, interact with people from different climes and gain more experience.
A young Mexican woman named Beatriz Aurora Rincón living in New York City has proposed to get a job thanks to her university degrees and all her experience in 5 languages; but because she lacks beauty this woman is rejected in multiple job interviews, and for that reason she makes the decision to apply for a job below her qualifications, thus reaching the well-known fashion company V & M Fashion; where despite being ridiculed and humiliated by her appearance, Betty is more than willing to not be defeated by her co-workers.

After assuming the position of company president, Armando learns that Patricia will be his new assistant; but because she is the best friend of his fiancée Armando tries to avoid that she occupies that position and in his attempt to get a new secretary, he knows Miss Beatriz Rincón; who to his surprise was the person who helped him so that Marcela did not realize that he was with one of the models in the bathroom of his company.

After meeting the candidates of the presidential assistant, Roberto proposes to his son that they hire them for a trial period and when they finish they decide which of the two is the best to occupy the post.

Elsewhere, Daniel learns that the business plan report that Armando wants to carry out could lead the company to a bankruptcy within the next six months. When Betty Returns, Patricia makes it her life mission to frustrate her.
She becomes the personal assistant to V&M Fashion company's president Armando Mendoza (played by Erick Elias) who according to her interview with etonline is
"…so cute, and so handsome and he's Latino and… Latinos are hot! He's kind, and he's been treating me like a human being ever since I came onboard"
Although she is ridiculed and humiliated on a daily basis for being completely lacking in style, Betty is more than willing to not be defeated in this ruthless war of appearances.
Her sworn enemies in the company include Patricia (the lady whose job she supposedly usurps) and Marcela Valencia (The fiancée of Armando Mendoza).
Despite the hostility, her support system include Nicolas and the ladies of El Pelotón (a kind of association of company secretaries).
Things however take a big turn for Betty when she finds herself crushing on her boss Armando despite him been engaged to Marcela. As the series progresses, Armando will also find himself in love with her much to his disbelief. The relationship will not be easy sailing as it has to undergo so much checks and acceptance.
Suffice to add here that Betty in Newyork is said to be an adaptation of another  1999 Colombian telenovela titled "Yo Soy Betty La Fea." It later gave inspiration for the production of another American series "Ugly Betty" which stars America Ferrera as ugly Betty.
This most recent adaption of the 'Ugly Betty' theme explores more with a tinge of romance.
Lets meet the casts of the Betty in New York.
Elyfer Torres as Beatriz "Betty" Aurora Rincón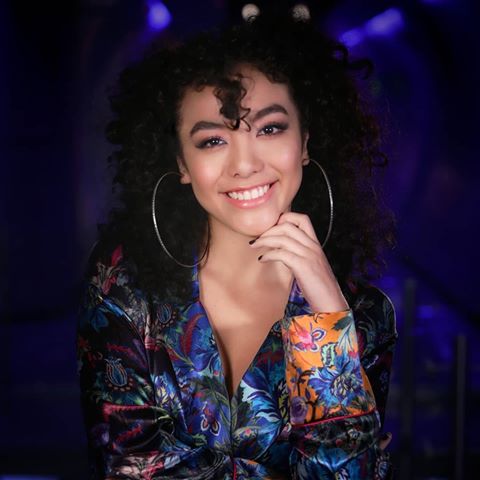 César Bono as Demetrio Rincón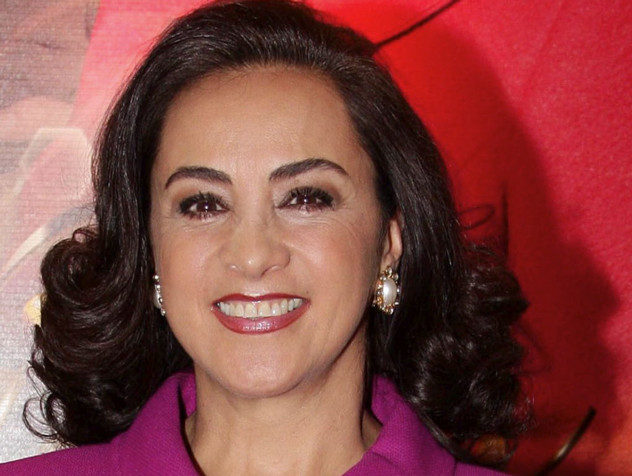 Jeimy Osorio as Mariana González
Sylvia Sáenz as Patricia Fernández
Saúl Lisazo as Roberto Mendoza
Mauricio Garza as Nicolás Ramos
Sheyla Tadeo as Bertha Vargas
Isabel Moreno as Inés "Inesita" Sandoval
Amaranta Ruiz as Sofía Peña
Mauricio Henao as Fabio
Gloria Peralta as Margarita Del Valle Mendoza
Pepe Suárez as Efraín Montes
Verónica Schneider as Catalina Escarpa
Rodolfo Salas as Daniel Valencia
Freddy Flórez as Giovanni Castañeda
Candela Márquez as Jenny Wendy Reyes
Daniela Tapia as Aura María Andrade
Jaime Aymerich as Charly Godines
Polo Monárrez as Wilson Cuauhtémoc Márquez
Valeria Vera as Sandra Fuentes
Rykardo Hernández as Gregorio Mata
Paloma Márquez as María Lucía Valencia
Jimmie Bernal as Raymond Smith
Michelle Taurel as Karla
Gabriel Coronel as Nacho
Fred Valle as Steve Parker
---
Other Telemundo teasers
[display-posts category="Telemundo"]
---