Betty in New York August 2019 teasers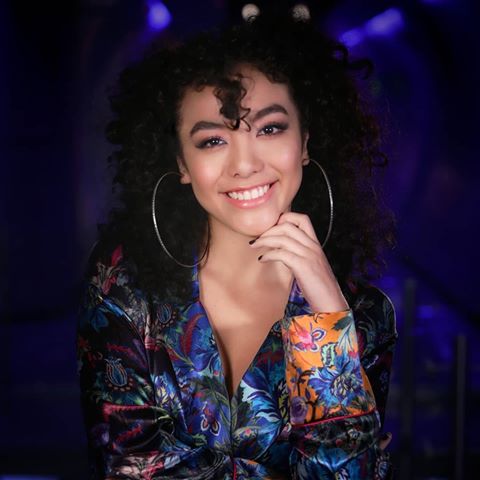 Betty in New York teasers August 2019
Betty is madly in love with Armando. To get him out of her head and her heart, she agrees to go out to a nightclub with Aura María and two friends, but the date ends badly.
Prev: Betty in New York teasers July
---
Thursday August 1 2019
While all V&M executives go to Miami, Armando leaves Betty in charge of the company. Marcela humiliates her and makes it clear what her place is. Hugo returns to his workshop.
Friday August 2 2019
Betty's first day as boss turns into chaos. Without alternatives, she is forced to make an important decision that endangers the fate of V&M. Ricardo gets in trouble.
---
Monday 5 August 2019
Hugo goes crazy to see that because of Betty, his creation ends up selling in a market of trinkets. He accuses her of destroying his reputation.
Tuesday 6 August 2019
Armando has his hands tied. Asking another loan to save V&M is not an option. He takes a drastic decision that could lead to losing the family assets.
Wednesday 7 August 2019
Betty has a strong pain in her soul, when she sees Marcela and Armando kissing on TV. Ricardo realizes her discomfort and discovers her great secret. Aura María and Patricia fight.
Thursday 8 August 2019
Betty is madly in love with Armando. To get him out of her head and her heart, she agrees to go out to a nightclub with Aura María and two friends, but the date ends badly.
Friday 9 August 2019
After Hugo creates the new collection, it's up to Armando to fulfill his part of the deal. He goes to Hugo's bachelor party dressed in drag and debuts as "Cookie Glam".
---
Monday 12 August 2019
Armando flees desperate in the streets of New York, after he is entangled in a fight. Ricardo receives his punishment.
Tuesday 13 August 2019
For Betty, it's not one of her best days. Hugo declares war on her and Marcela despises her. Her only relief is a picture of her with Armando, although her illusion vanishes.
Wednesday 14 August 2019
Without listening to Betty, Armando and Ricardo let themselves be carried away by their impulses. With a lot of money in between, they negotiate with a stranger and do not know what awaits them. Patricia has a twin.
Thursday 15 August 2019
With so many errors from Armando, Betty can not take it anymore, she feels betrayed and deceived. She faces him and makes a decision that will impress him. Hugo discovers Fabio with a woman.
Friday 16 August 2019
Armando's life without Betty is chaotic, after she leaves V&M. He resigns himself and decides to hand over the presidency, but only a miracle can change things.
---
Monday 19 August 2019
Marcela begins the preparations for her perfect wedding but is perplexed to hear that Armando does not want to get married. Hugo gets married.
Tuesday 20 August 2019
Bertha hears Patricia's conversation and confirms her suspicions. She does not contain herself and tells the Pelotón. Daniel investigates.
Wednesday  21 August 2019
Vanessa Palacios, the most beautiful woman on the planet, arrives at V&M and sets her eyes on Armando, who falls at her feet. Meanwhile, Marcela and Betty get jealous of her. Ricardo is upset.
Thursday  22 August 2019
In a restaurant, Armando is carried away by the charms of Vanessa, she kisses him and he does not stop her. The situation becomes tense, when Marcela and Betty appear.
Friday  23 August 2019
After the successful fashion show, Vanessa waits for Armando in his office to receive her payment. Marcela gets jealous and searches everywhere for him. Sofía takes revenge on Jenny.
---
Monday 26 August 2019
Finally, Armando opens his eyes to know that Betty is in love with him. Admitting it leads him to think about her all the time, to such a point, that he has a dream very difficult to assimilate.
Tuesday  27 August 2019
Demetrio, Betty's father goes to V&M to question Armando about his daughter's responsibility for managing so much of BAR Fashions money. He is afraid that they are taking advantage of her.
Wednesday 28 August 2019
Having no alternative, Armando gives his family's legacy to other hands completely, after the banks and creditors claim their payment.
Thursday 29 August 2019
Bertha accompanies Patricia to the hospital, after she has a strong fall at work. She decides to get even with her when she finds out that she faked her pregnancy. Hugo's apartment is robbed
Friday 30 August 2019
In the midst of a board of directors meeting, Betty's lawyers appear at V&M to impound the company. She and Armando must give explanations. Bertha corners Patricia.
---
---