Young Dreams is not entirely new to Zee world, in fact this is the third run the show is having on the channel. Having been shown sometimes in 2016, Zee World had to return the series because it is much loved and sought after by its viewers.
It will run alongside other prime time series still running and will be televised by 18:00pm WAT replacing Antara. Be ready to relieve nostalgic moments in the lives of two different but close sisters, Gunjan and Rachna.
It started showing on the 9th January 2021 from Monday to sunday and will run for the next four months or more having 109 episodes in total.
Plot of Young Dreams:
The series is a family drama that centres round two cousins: Gunjan, a smart free-spirited 17-year-old who lives in Mumbai and Rachna, her conservative cousin.
Tragedy strikes the family when Gunjan's mother Sneha dies of cancer and Gunjan has to live with Rachna and her conservative family.
Both Gunjan and Rachna will have to adapt to each other's lifestyles and Gunjan, who has always enjoyed her freedom, finds it difficult to adjust to this new constrained environment.
It's a story of love, everlasting friendship and new beginnings and what starts out as tragedy ends in strong bonds of friendship and family.
Young Dreams is about celebrating adolescence as the two girls navigate their teenage years together, helping each other face growing pains. And we soon discover that each of them has something great to teach the other.
Gunjan helps Rachna realise her worth and heighten her confidence. while she learns lessons about patience and solidarity from Rachna.
YOUNG DREAMS FULL STORY:
Season 1
The show follows the lives of two teenage girls – Gunjan (Roopal Tyagi) and Rachna (Mahima Makwana). It shows stages in their lives including love, marriage and other problems faced by young women.
The series starts with Gunjan a fun loving girl from Mumbai who lives her life to the fullest. She resides with her mother, Sneha. Sneha's husband, Aakash resides in Australia for his business. Sneha suffers from cancer and video records a message for Gunjan expressing concern for her.
Rachana, from small town Benaras, is shy and introvert and fearful of her father, Dayal, who she thinks will have her married off if she fails in her exams.
After Sneha dies, Rachna's mother Shail brings Gunjan to Benaras. Dayal and his family are struck by Gunjan's modern lifestyle while Gunjan refuses to interact with anyone still hurting from her mother's death. The family get busy celebrating their son Mayank's return to Benaras. At night Mayank mistakenly enters Gunjan's room and they fight.
A young boy Mithu is harassing Rachna and Gunjan teaches him a lesson. The girls become friends and Gunjan tells the family the whole story.
Gunjan and Mayank help Rachna with hockey practice. Dayal starts planning on fixing Rachna's marriage and opposes her involvement in hockey. At Rachna's game, she excels and Dayal finally supports her. Rachna's wedding is fixed to Vihaan who instead flirts with Gunjan. Eventually, Gunjan exposes him and the alliance is broken off.
Gunjan and Mayank develop a bond and Shail announces their wedding. However, on the day of the wedding, Charu marries Mayank. She creates several problems in the house and files a fake dowry case against the family. Rachna, Kabir, and Gunjan expose Charu's intentions and she is arrested.
Gunjan and Mayank get married. On the other hand, Rachna who is working in Kabir's company as a fashion designer, announces her marriage proposal from Kabir in front of the family.
On the wedding day, Kabir disappears leaving Rachna with a message to take care of his mentally ill brother Bittu. Despite her family's disapproval, in order to prove her love, Rachna decides to take care of Bittu and leaves the house. Mayank and Gunjan start fighting leading Shail to announce that they must stay separately for at least six months and should then decide if they want to stay together. Reminiscing the past, they part ways.
Season 2: 6 months later
Mayank and Gunjan decide to meet at a crowded dargah but confusion ensues and they miss one another returning home to tell their families that they failed to reunite. Meanwhile, Bittu is admitted to the hospital as Rachna continues taking care of him.
Mayank runs into Gunjan at a market, but she is unable to recognise him. Finally her father Akash tells Mayank that Gunjan lost her memory in an accident. Mayank joins Gunjan's college to woo her back. Rachna is heartbroken to hear of Gunjan's memory loss. She finds a job at a man named Omkar's house as a decorator. He is shocked to see her because she looks like his dead wife. His son Lucky becomes attached to Rachna thinking she's his mother.
Om becomes aware that his brother Lalit had killed his wife Divya. He threatens Lalit's wife Urvashi to stop him from harming Rachna. Om and Lalit get into a fist fight and eventually Lalit and Urvashi are arrested. Om thanks Rachna, Mayank and Gunjan for their help. Rachna consoles Lucky. Gunjan and Mayank affirm to forget the past and start afresh.
Kabir returns but is cold towards Rachna who stil loves him deeply. Rachna's family plan to send her away and she sadly agrees. Kabir decides to woo her back and succeeds. Kabir and Rachna are finally married.
The show ends on a happy note with both Rachna and Gunjan announcing their pregnancies and all family members posing for a group photo
YOUNG DREAMS FULL CASTS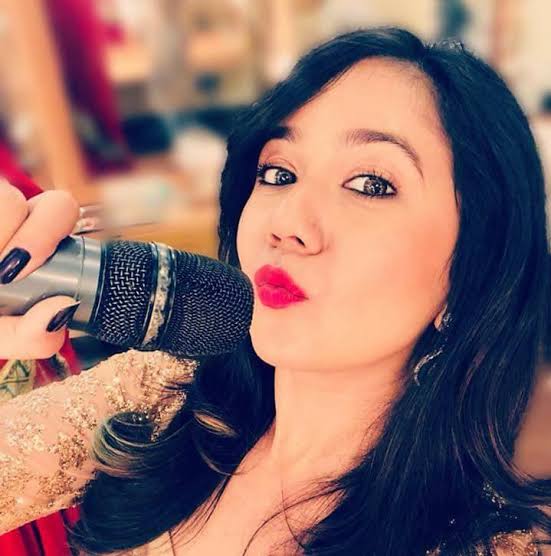 Others are:
---