True love with the Indian name Uttaran is a show currently running on Glow TV. Recently the show took a major 18 years leap, here's the of events that follow in the life of Veer and Ichacha and their children…
True love 18 years leap full story
We are introduced to Meethi Singh-Bundela (Tina Datta) Ichha and Veer's daughter, who physically resembles her mother, and Mukta Rathore (Sreejita De) Tapasya and Raghuvendra's daughter, become best friends just like their mothers.
Ichcha returns and reunites with her family but is hated by Yuvraj (Saurabh Raj Jain) who has grown up to be spoilt and selfish and blames Ichcha for abandoning him, as well as Meethi who grew up believing Ichcha was dead and is unable to bear the truth she was actually in jail for murder.
Damini, having gained wealth thanks to changed employer-employee contract with the Thakurs, raised Kanha (Chaitanya Choudhury) who is now a successful CEO and happily married to a woman named Surbhi (Pranitaa Pandit).
Meethi and whilst Yuvraj was brought up by Gunvanti who took the custody rights over him through deception and brainwashed him against Ichcha while Veer (now Vikas Bhalla) has lost his memory after the incident with Avinash and lives with his mother Gunvanti and his new wife, Amla (Sonica Handa) who married him for money.
Eventually, Ichha manages to restore Veer's memory and Veer tells Meethi and Yuvraj the circumstances under which Ichcha went to prison, leading them to accept Ichcha as their mother.
Meanwhile, Mukta and Meethi's friendship faces challenges as both of them are trying to win the heart of the same man; their college friend, Aman Verma (Gaurav S Bajaj). Aman eventually chooses Mukta but they never get together as Mukta starts feeling insecure of Aman and Meethi's friendship and breaks up with him.
Aman who is distraught after break up is comforted by his best friend Meethi. After being brainwashed by Nani, Mukta starts feeling insecure of Meethi and Ichcha and plans to take revenge from them. She starts getting close to Yuvraj after Yuvraj showers her with expensive gifts. In a motive to take revenge, with help of Yuvraj, Mukta arranges a party and takes Meethi to the party and spikes her drink and call cops stating that it is a rave party and not a normal party.
In intoxicated state, Meethi confesses her feelings for Aman which shocks Aman. The cops come to the place and Meethi and Aman are arrested whereas Mukta leaves the place with Yuvraj after the phone call to police.
Eventually Mukta realises that she misunderstood Ichcha and Meethi and decides to help Ichha reunite with Veer in process of which she decides to marry Veer's paternal uncle but Tapasya comes at the last moment and saves Mukta from marrying Veer's paternal uncle and instead Tapasya marries him herself. Yuvraj tries to rape Mukta and Ichha comes as a saviour and sends Yuvraj to jail, which increase Yuvraj's animosity for his mother.
After 18 years, Veer and Ichcha are finally reunited. Ichha arranges Meethi's marriage with Vishnu Kashyap (Mrunal Jain), an orphan she has been looking after in prison. It is revealed that Vishnu is actually Akash Chatterjee, Avinash's son, who has married Meethi to avenge his father's death. Meanwhile, Ichcha and Tapasya almost sacrifices their life to save Mukta from Veer's paternal uncle, who shoots Tapasya in the heart.
However, the one who dies is Ichha; fatally hit by a truck, she donates her heart to Tapasya before passing away. The real Vishnu Kashyap (Ajay Chaudhary
), a humble blue-collar worker, enters Mukta and Meethi's lives to save Meethi and expose Akash and his family, including Surbhi who is revealed to be Akash's maternal cousin and also participating in her family's plot.
Akash's vengeful mother, Ekadashi Chatterjee (Krutika Desai Khan) who is Avinash's wife, orders Akash to kill Meethi to avenge his fathers's death, is unable to do so, and falls in love with her. After Vishnu exposes the Chattarjees, shattered Meethi, who has also fallen in love with Akash, leaves their house but Akash vows to win her back. Surbhi, who was thrown out of the house by Kanha, repents for her mistakes (she was forced to help her relatives) and tries to reunite Meethi and Akash. Surbhi, suffering from harsh pregnancy, dies in childbirth.
Shattered Kanha forgives Surbhi and reunites with her on her deathbed, promising to raise their son, later named Ajitesh, as a good and honest person. Meethi and Vishnu are about to get married but break the wedding after Meethi realizes that Vishnu and Mukta love each other. Mukta and Vishnu get married and have a son, Manav Kashyap.
After many twists and turns, Meethi and Akash finally reunite and Meethi gets accepted by her in-laws but her dreams are destroyed after having a miscarriage which leaves her infertile. Yuvraj (Bharat Chawda) having undergone a plastic surgery and presenting himself as Yuvaan Singh-Bundela, returns as Mukta's new boss to take revenge. He eventually kidnaps Mukta and threatens to kill her if she doesn't have a 1-night stand with him.
While saving her from Raghuvendra, pregnant Meethi falls and loses her child. She visits Yuvraj in jail and announces him he is dead to her. Meethi is banished by Ekadashi for being childless and leaves for Srinagar.
She is caught up in a terrorist attack, falls into a river and gets flown across the border to Gilgit. There, Meethi is rescued by Ashfaq (Sahel Phull), a simple farmer who falls in love with her but it is later revealed that his elder brother, Asghar (Krip Suri), was responsible for the attack. Aashfaq helps Meethi escape back to India and bids her a tearful farewell.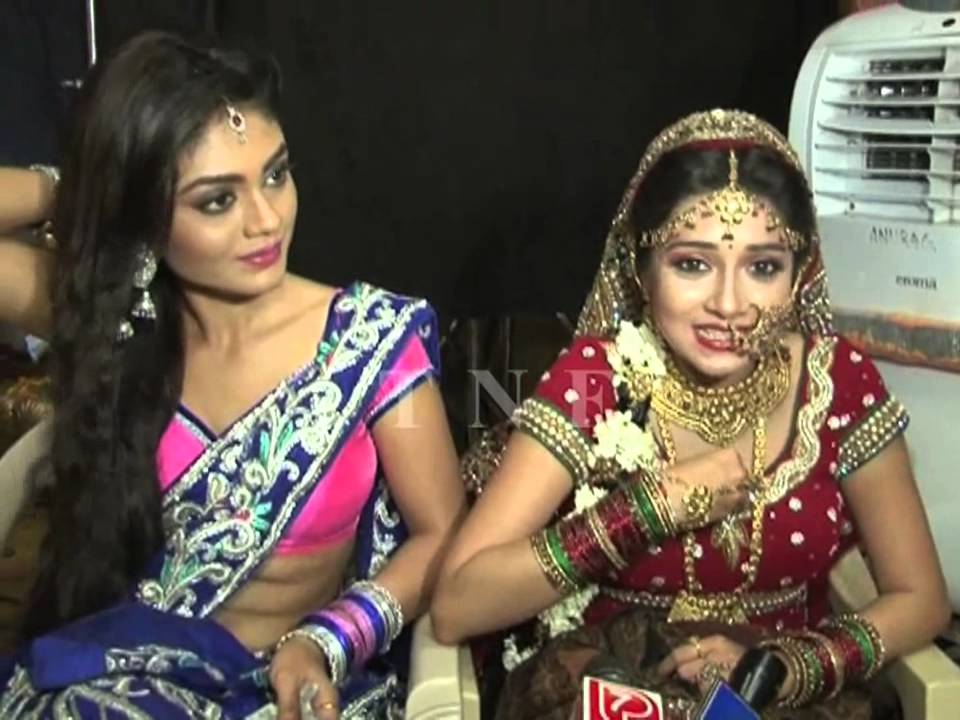 Finally, Akash and Meethi are united. Meethi adopts Akash's illegitimate daughter, Rani (Arshifa Khan), from his first girlfriend, Nandini (Shriya Jha), who was forced into prostitution. Nandini saves Akash from his old enemy by murdering him and is sent to prison. Meethi and Akash adopt his daughter, Tamanna, but Rani hates Tamanna and refuses to accept her as her sister.
Sumitra (now having realised her past mistakes and changed for the better) and Damini are afraid that Tapasya and Ichha's story of love-hate friendship might repeat but eventually manage to convince the girls to reconcile by telling them their story. The series ends with Sumitra and Damini reflecting the everlasting friendship of Ichha-Tapasya
*****End*****
New faces / casts to look forward to 
Vikas Bhalla (now playing Veer)
---
See Glow TV teasers
Credit: Wikipedia
---