After DC announced the beginning of a full blown batwoman series that will run alongside others in the arrowverse, there was a need to cast the appropriate female lead for the role.
She would play Kate Kane, a cousin to Batman also residing in Gotham city but independent of Bruce Wills direct influence, although she has appeared on other adaptations as batman's love interest.
The description that however stuck over the years is that she is an openly gay woman of Jewish descent. Who
…..is physically and intellectually confident while being a woman who is proud to be openly gay. However, Kate still deals with her inner demons that go back to her history with her dad. Their relationship is quite complicated as she struggles to get praise from him." vanguard
Following this, the producers of the series slated to begin next year specifically required an openly gay actress. And after much consultation, Ruby Rose came out tops.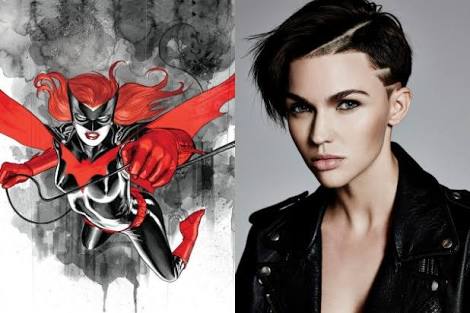 She is known for her confident and badass roles especially in Orange is the new black, Resident Evil etc. She shared her joy via her Instagram for the chance given to her…