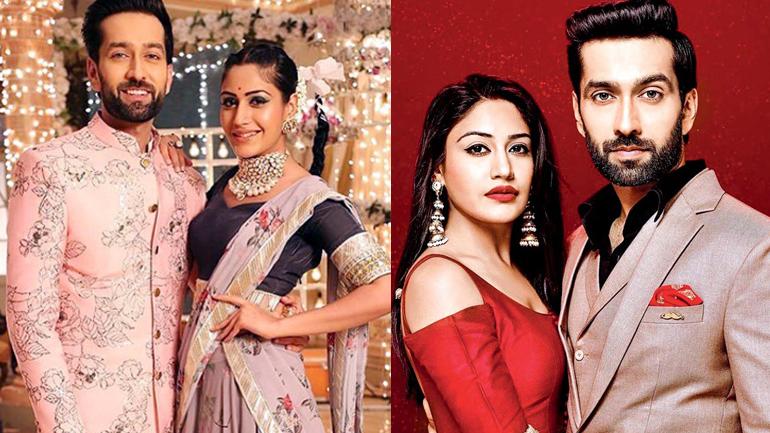 Game of love first premiered 27th August 2018 on StarLife. It is an Indian series that revolves around two brothers and their cousin. The brothers are named Shivaay (played by Nakhul Mehta), Omkara (played by Kunal Jaisingh), and Rudra (played by Leenesh Mattoo).
Game for Love returns to starlife on Thursday 28 May 2020 as fill-in for suspended programs that are yet to retun. Due to the covid-19 pandemic.
The series celebrates the extended relations particular with Indian family set up while it follows the lives of three brothers as they navigate through life, career, family and falling in love. The show first follows the bond between the brothers and then shifts to the bonds they share with their significant others.
We learn about the different perspectives they have about love and how their destinies lead them to different women both for good and evil. We also see the battles they face as old enemies seek to destroy the bond and unity the Obeiro family share.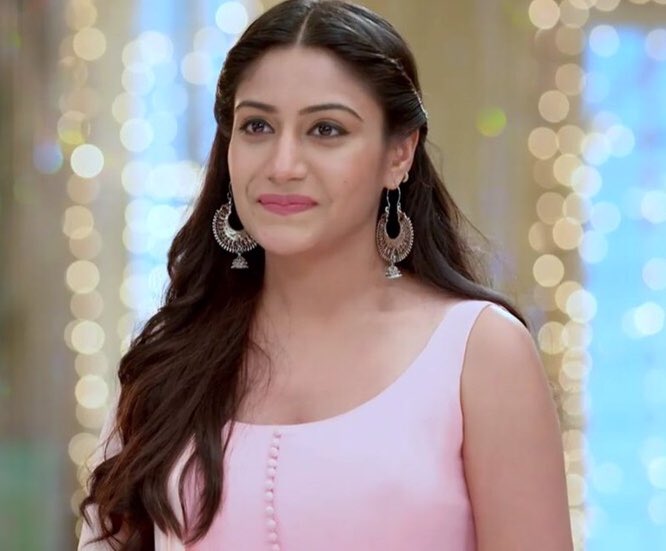 Game of love Starlife Full story:
Dadi Oberio, head of the Obeiro family has two sons: Tej and Shakti. Tev marries Jhanvi and they give birth to, Omskara, Rudra and their sister Priyanka. While Shakti Marries Pinky and they have an only son named Shivaay.
Shivaay grows up to be a well respected businessman who does not believe in love. But due to his mother's insistence, he agrees to marry Tia Kapoor. However, he marries an orphan named Anika instead. Anika goes on to show him that not all women are evil, gradually he grows closer to her and they fall totally in love. Their love and bond makes them the perfect couple and proves to be an example for their younger siblings to emulate.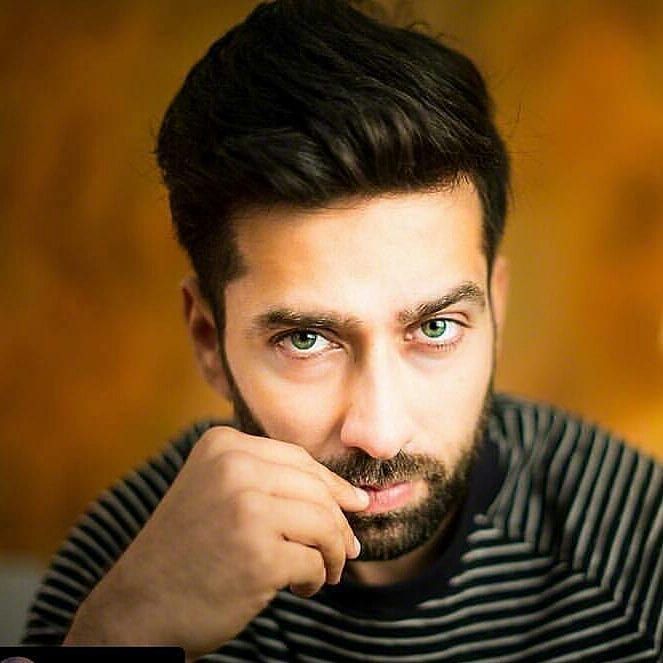 Omkara on the other hand is an artist turned business man, but unlike his cousin Shivaay, he believes in the beauty of love and can't wait to meet the love of his life.
He meets Ishana and falls for her not knowing that she only wants him for his wealth. Ishana pretends and acts as Bela-a docile girl in front of Omkara and then turns to Mala – a mediatist in front of Omkara's girlfriend, Riddhima. This is as a ploy to separate Omkara and Riddhima so she could keep him and his wealth.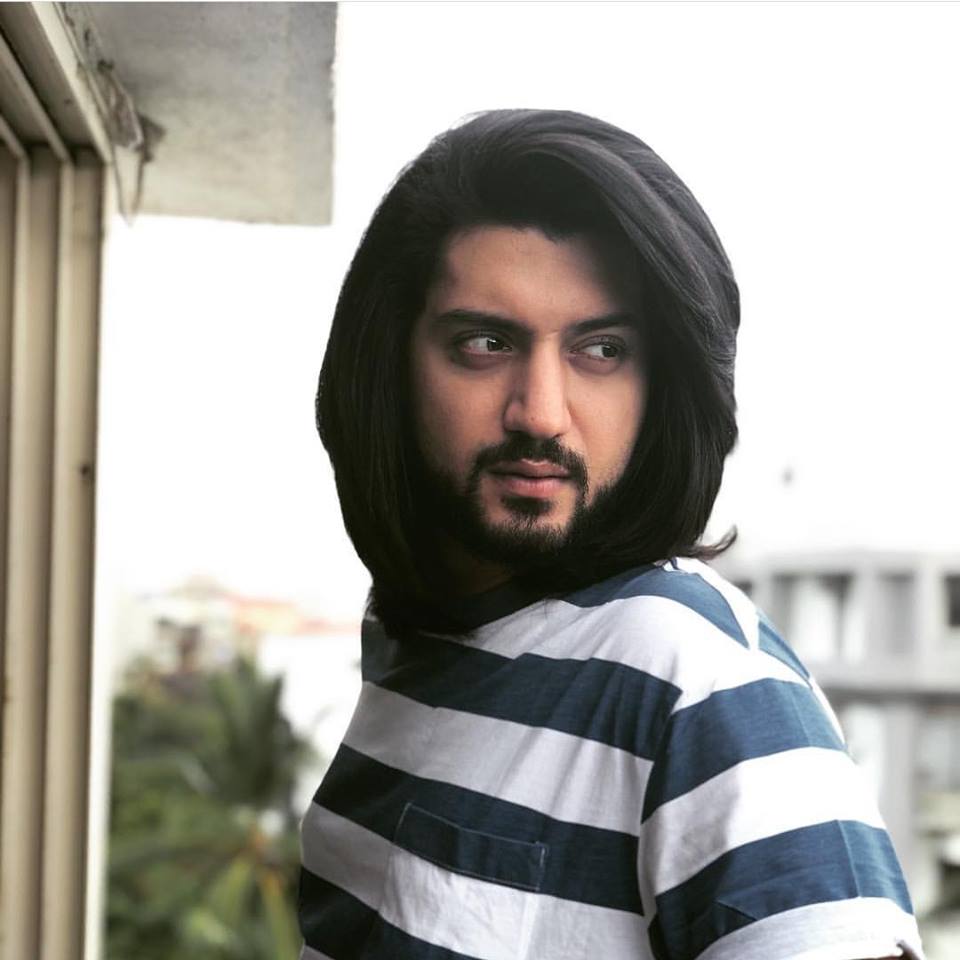 But Luckily for Omkara, she gets discovered and exposed by his brother Shivaay and Rudra. This leads to Omkara throwing her out of his life. Omkara then again turns to Riddhima but she too betrays him.
After this encounter, Omkara begins to despise the idea of love. Then he marries Gauri Kumari Sharma, a bubbly girl he meets in Bareilly. Omskara hates her at first because of his previous experiences with women and their false love profession, he also labels her a good digger. But as time passes on, they truly fall in love and he comes to the realisation that not all women are fake.
Rudra is the youngest and more cheerful brother who has no immediate goals or ambitions for his life. He is a fun freak, has a jovial personality and loves partying. His initial love interest is Saumya Kapoor, a family friend of the Oberoi's.
Rudra initially hates Saumya but after Saumya saves Rudra from Romi, a mentally stunted woman who claims herself to be a devi, Rudra develops feelings for Saumya. In a drunken state, Rudra and Saumya get married, Rudra however refuses to reciprocate Saumya's love, when she cannot bare this any longer, she leaves and exits from his life.
Then enters Bhavya Pratap Rathore, who is undercover as a shy and simple girl and uses Rudra in one of her operations. She is able to win Rudra's affection and they fall in love. However, their age difference becomes a barrier to their happy ending. When Saumya comes back to win Rudra heart, but Bhavya and Rudra are already married.
Priyanka, their sister is an honest and shy girl. She is also Anika's friend. Priyanka gets married to an officer named Ranveer. Ranveer displays a negative character and tries to ruin the Oberois with his foster mother Kamini Khurana but Priyanka's love and commitment changes him.
In the midst of all these conflicts and success in the lives of these brothers, Saumya, Tia, and Svetlana Kapoor three sister who are sworn enemies of the Obeiro family plot to take revenge for old sins and bring the family down.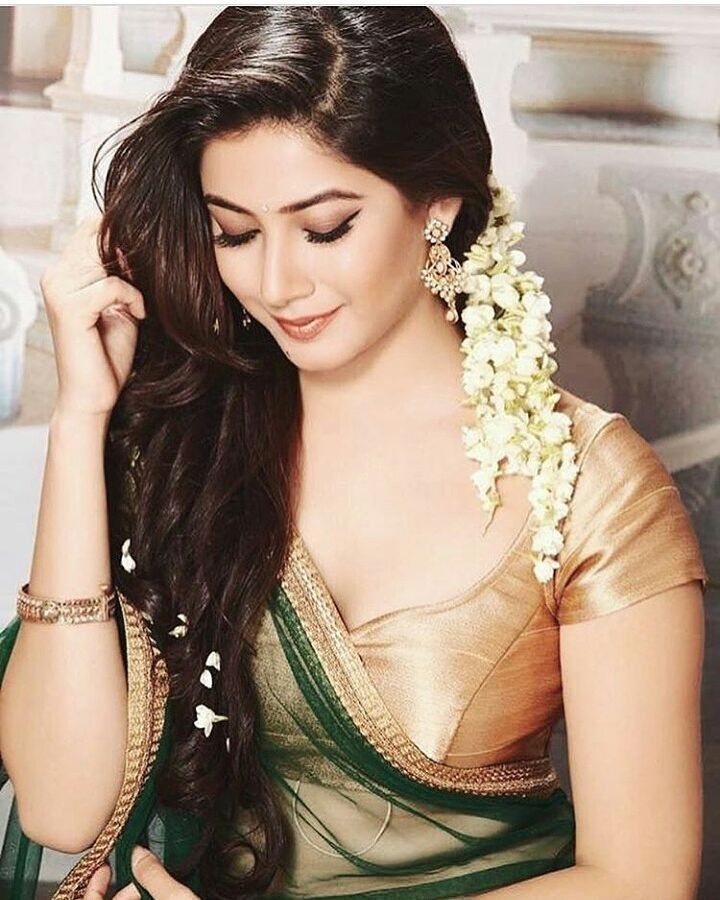 Svetlana reveals that her parents were killed in an accident at one of the Oberoi's factory and therefore the sisters seek revenge from their family. Svetlana initially is Omkara and Rudra's father, Tej's mistress. The entire family hates her and she is the reason for Tej and Jhanvi's rocky marriage. When Tej and Jhanvi get back together, she tries her talents with Omkara, but does not succeed. She is eventually jailed.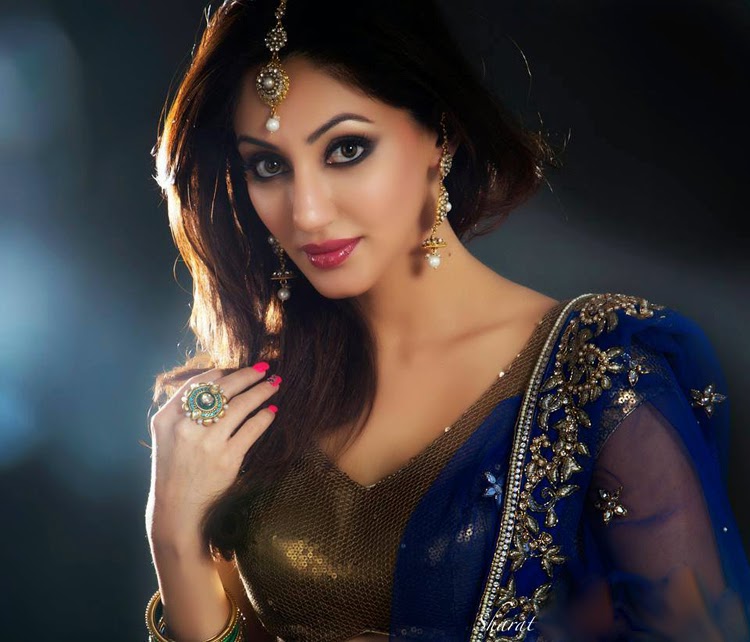 Tia, who initially does not reveal herself to be Svetlana and Saumya's sister, tries to marry Shivaay. It is later revealed that she used to date a man named Dushyant, whom she believes died because of Anika and Shivaay. She eventually turns good after Dushyant turns up alive, and not loving Shivaay.
Saumya, the last Kapoor sister, was initially introduced as a family friend, and was a good character. Even when she made her re-entry into the show, she is shown to only want Rudra's love and willing to go to any means for him. Right after Bhavya and Rudra's wedding, it is revealed she is the secret third sister of the Kapoor family and was used as their secret weapon. Both Svetlana and Saumya are sent to jail, while Tia is reunited with Dushyant and goes on to have a child with him.
Shivaay's Bua, Roop, wants revenge on the Oberois for abandoning her and tries to frame them for the Kalyani Mills fire as well as killing Svetlana, Tia and Saumya's father, Mr. Kapoor. While trying to save the Oberois, Shivaay learns about Annika's parents; her father, Harsh Vardhan Trivedi also died in the fire. Shivaay tells Annika of her identity and reunites her with her long-lost sister who turns out to be Gauri.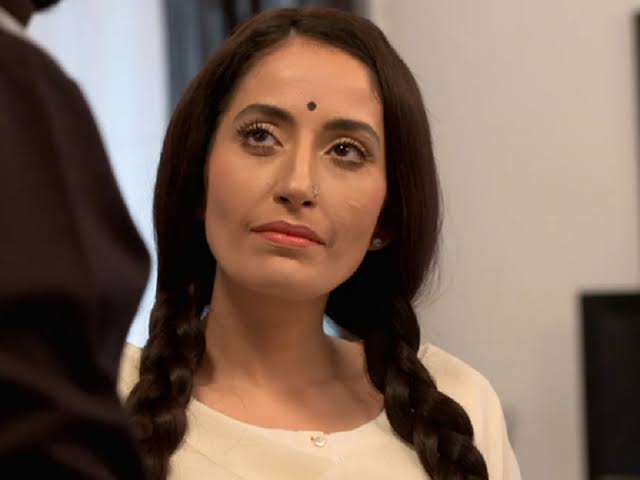 Different leap occurs
The story takes a different leap, where an author and public speaker, takes them back to where the story started; Annika and Shivaay's first meeting and changes their life, by changing the circumstances.
In this story, Shivaay is a stoic, no-nonsense businessman who is still hurting after his parents' death. It is revealed that the incident that constantly haunts Shivaay is that Pinky killed Shakti after learning about his affair and then killed herself. Omkara is also a businessman, rather than an artist, who help Shivaay due to the lack of family members. Rudra is a supermodel who uses his fame and money as an excuse for everything he does. Priyanka is shown as Shivaay's own younger sister this time.
Annika and Gauri live with their aunt who hates them because their mother left their father for another man. Gauri knows nothing of the incident and Annika struggles to make ends meet. She is constantly stressed about paying for Gauri's college tuition, Sahil's medications, and house rent, with no help from her aunt.
Although Shivaay and Anika meet, they are shown to have a rocky relationship due to Shivaay's lack of trust in women. Gauri and Omkara meet and instantly hit it off. Bhavya and Rudra also meet, but his misuse of money and fame irks Bhavya. Shivaay and Annika get close when the latter is hired by Shivaay's sister Priyanka as a wedding planner. Shivaay is engaged to Tia on the insistence of his grandmother and Priyanka is engaged to Tia's brother Daksh. Both Tia and Daksh are bankrupt and are marrying the Oberoi siblings only for money. Daksh misbehaves with Annika who tries to expose his true nature but fails as Shivaay refuses to believe her.
On Daksh and Priyanka's wedding day, Daksh runs away after being blackmailed by Annika. Priyanka goes to look for him and meets with an accident and goes into coma. Shivaay holds Annika responsible and marries her forcibly. Eventually, Shivaay realizes Daksh's truth and Priyanka recovers. Shivaay publicly exposes Daksh and asks forgiveness from Annika. Shivaay restores Anika's reputation in society and decides to divorce her. After a long struggle Annika makes Shivaay realise that they are made for each other.
Tej returns to India to take over the Oberoi empire. He is jealous of Shivaay's fame. He hires Shivaay's friend Mohit to destroy his fame. Mohit comes to Oberoi Mansion along with Nancy. Nancy is attracted to Shivaay and forces him to have a relationship with her, but he denies. One day Nancy is found murdered in Shivaay's room and he is blamed for it. Later, Shivaay discovers that Nancy was alive and she wasn't the real Nancy, but she was Mohit's assistant. The dead woman was the real Nancy. Mohit killed his own wife for the sake of her property. Mohit is arrested by Bhavya. Shivaay comes to know that Tej was the mastermind behind the incident and thus warns him to leave the country within 24 hours. He tries to kill his own children forcing Shivaay to intervene. Shivaay kills Tej and is sent to prison for seven years.
Five years later
In his absence, Om and Rudra take over Shivaay's business and have grown to hate him for killing Tej, their father. The brothers' evil aunt, Roop, reappears to kill Shivaay. Rudra discovers the real reason behind why Shivaay had to kill Tej. The brothers are reunited. Shivaay's grandmother, Aruna Sehgal, arrives at the Oberoi Mansion. Priyanka is married to Shivaay's business rival Jai Kothari.
It is revealed that a now grown-up Sahil has become spoilt by riches. Shivaay unsuccessfully tries to get him to mend his ways. When Sahil gets arrested for drunk driving, Shivaay refuses to bail him out before letting him spend a night in jail. As a result, Sahil vows to take revenge on Shivaay. Jai Kothari tries to kill Annika, but she is rescued.
The show then goes on to take a huge years leap and we are introduced to the life of Shivaay and Anika son Shivaay.
Shivaansh is a superstar and lives with his great grandmothers. He has a sister, Shivaani. Rudra and Bhavya have a son, Dhruv, and Om and Gauri have a daughter, Radhika. She is married to Varun who is revealed to be harbouring a secret enmity against the Oberoi family. Shivaansh, Dhruv, and Radhika share a close bond like Shiv, Om, Ru. Shivaani stays with Om and Rudra's family in London. Shivaansh has only one dream – to build a hospital in his parents' memory to provide free treatment for poor children. He is shown to be fighting a terminal disease and has a short time left to live.
Aditi Deshmukh, an Additional Commissioner of Police, is introduced as a self-made, strong Marathi girl who supports her uncle, aunt, and a younger sister. While her sister, Mahu, is a big fan of Shivaansh, Aditi has a strong prejudice against his fame. Aditi's father is revealed to have gone missing when she was a child making her determined to find him. She is later revealed to be aiding Varun in planning against the Oberois.
Mannat Kaur Khurana is an orphan. Poor and unemployed and treated by her relatives as a burden, she is honest and principled. She gets a job at the Oberoi mansion. Meanwhile, Varun realises that Shivaansh may live if a heart transplant is successful so he abducts Mannat's friend, Munni, and starts blackmailing Mannat.
Shivaansh decides to pretend marrying Sonya, an actress, to make his ailing great grandmother happy. Plotting against Shivaansh, Varun swaps Sonya with Mannat and gets them married for real. Varun then blackmails Mannat to destroy the heart rate tracker crucial for Shivaansh's treatment so Mannat can inherit Shivaansh's wealth after his death. Eventually, the story ends with Sahil being exposed as Shivaay's killer and Shivaansh and Mannat confessing their love for each other.
---
Game of Love promises to be a thrilling and entertaining family drama showing every Monday to Saturday by 20h00 and 20h30 on Starlife TV. As from September 18, it moves its time slot to 10pm and will run from Monday to Friday instead.
Genre: Family Drama
Number of episodes: 764
Number of season: 2
Channel: StarLife
Indian name: Ishqbaaaz
Country of origin: India.
---