My heart knows Zee world: 18-year-old, Kalyani lives in Aurangabad with her parents, Atul and Madhuri. On their wedding anniversary, Madhuri slips on the balcony and dies before Atul can save her.
My heart knows October teasers 2021
My heart knows Zee world full story
Atul is arrested and gives Kalyani's custody to his ex-wife, Anupriya. At first, Kalyani blames Anupriya for Madhuri's death, but later realizes that Anupriya is caring and is dominated by her family. Kalyani's paternal cousin, Sampada, loves Atharv but was forced to marry Malhar, the ACP of the area. She gives birth to a baby boy and elopes with Atharv, fooling Kalyani and Anupriya.
Malhar marries Kalyani and troubles her, believing that she was the cause of Sampada and Atharv's elopement. Malhar and Sampada's baby is named Moksh, and Kalyani raises him. Atharv and Sampada are live as poor. Atharv marries the landlady, Mugdha, and proclaims that Mugdha is mentally unstable and takes over her property. He and Sampada try to create problems for Kalyani and Malhar but fail.
Anupriya's brother, Keshav takes revenge on her by kidnapping Moksh, but Malhar finds him. He also asks Kalyani to shoot herself for Moksh safety, but Anupriya saves her. Meanwhile, Malhar becomes angry when he learns that his mother had died because of an accident by Rao Sahab, who commits suicide. Atul returns from jail and is shocked by his father's death. Malhar is arrested for the charge of Rao Sahab's suicide.
Malhar and Kalyani reacquire Moksh's custody from Sampada. Atharv turns mentally unstable due to an accident and behaves like a child. Malhar comes across his colleague Ketki. Kalyani discovers that Ketki and Vaman are terrorists.
Atharv befriends a man named Baap Ji, who turns out to be Malhar's father, Madhav Rane. Kalyani introduces Madhav to Malhar on an award function. Madhav says that for Malhar's sister, Swara's sake, he remarried. Malhar accepts having a stepmother, Aashwari and step-brother Ahir. A dead body is found on 26 July.
Kalyani and Malhar search for the murderer. Sarthark tells everyone that he killed the man. Swara tries to him and reveals that the man's name was Radhe Shyam, he was a transgender person and they both had fallen in love and had married each other. Malhar consoles her. But Kalyani realises that Sarthark is not responsible for Radhe Shyam's death. Soon she and Malhar discover that it was Ahir who had killed Shyam. To protect himself, Ahir kidnaps Moksh. But he is saved by Malhar and Kalyani, and Ahir is imprisoned.
Kalyani's childhood friend Rachit Khanna arrives. While travelling in a taxi, Malhar realises that the taxi driver is Ahir. Malhar saves Kalyani and Rachit from having an accident but Ahir escapes. Later on, Ahir kidnaps Kalyani and asks to prove that he betrayed his country, which Malhar does. When he saved Kalyani, Ahir and his goons kidnap Malhar. Meanwhile, Kalyani comes to know that Ahir has also kidnapped Atharv. She meets Madhuri's twin, Mamta, who had lost her right hand and works for the Naxals. Ahir attacks the Deshmukhs and asks Kalyani to marry Rachit; otherwise, he would hang Malhar. But Kalyani heroically saves Malhar and the Deshmukh's. Rachit reveals that he had loved Kalyani, and he was the one who suggested to Ahir the idea of his marriage. Kalyani learns that Moksh suffers from cancer and needs an urgent bone marrow transplant.
Kalyani decides to be with Rachit for Moksh's sake and hides the truth from Malhar, who soon learns about it. Rachit kidnaps Kalyani and tries to molest her, but she cleverly posts his confessions on social media. Frustrated, Rachit tries to kill her, but Malhar saves her and confesses his love to her. Meanwhile, Malhar and Kalyani plan to catch Sampada by making her believe that Atharv has regained his memory and will confess all the crimes they both had done together.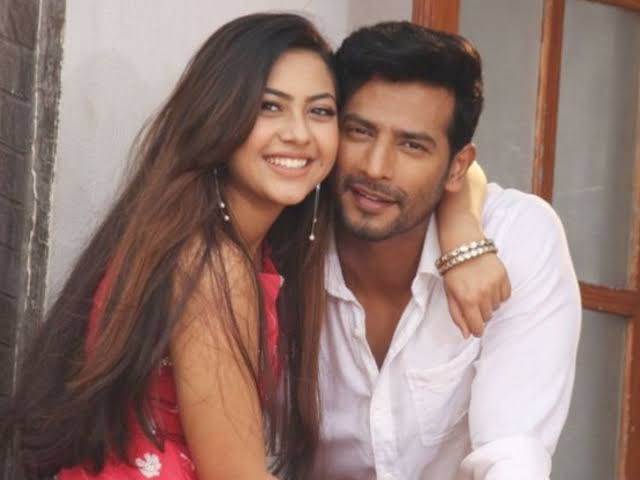 Afraid, Sampada She finds Rachit's cadaver. Meanwhile, Mastani bai, a transgender person, marries Kalyani. Kalyani lies to Malhar that she is pregnant with Rachit's child. Mastani bai turns out to be Atharv and kidnaps Ahua Saheb. He tries to kill Kalyani's child. Kalyani faints. Malhar learns that Kalyani's health is deteriorating, and therefore abortion is necessary.
Malhar has an accident because Trilok removed the brakes. Trilok kidnaps Moksh and asks for Divya in return.
Kalyani sends Divya in the car which Trilok had kept for her. Malhar tries to stop her, but while doing so, the car explodes, and Divya dies. Kalyani and Malhar realise that Moksh was also in the car. Kalyani blames Malhar for Moksh's death. Malhar shoots Kalyani, and she is presumed dead.
5 years later
Malhar becomes Sub-inspector from ACP and lives in guilt for having lost Kalyani. Kalyani is now the District Magistrate of the area. Swara married Vivek. Anupriya no longer considers Kalyani, her daughter. During her engagement to Minister Damini Deshpande's son, Vikram, Kalyani is caught in a fire, and Malhar saves her. Vikram rejects Kalyani after seeing her face. But Kalyani removes her bandages, thus revealing that she has only minor burns. But Kalyani refuses to marry Vikram due to his attitude.
On Avni's baby shower, it is revealed that Avni is not Malhar's wife. Ahir had left Avni when she became pregnant with his child. Madhav's dying wish was that Malhar would take care of Avni and her child in his name. Meanwhile, Kalyani finds out that Mukku is none other than Moksh. Moksh accidentally kills Ahir. Kalyani hides Moksh from Malhar, fearing that if Malhar finds Moksh, he will send him to the correction home. Meanwhile, Vivek accidentally burns Swara and is arrested.
To save Vivek from Sarthark's wrath, Anupriya tells him that Mukku is her and Sarthark's daughter. Avni keeps trying to separate the family and make them against each other fortunately Malhar gets to know about Mukku's identity that he is none other than his son Moksh and becomes exteremly happy but other hand Sarthark gets depressed and the case of Ahir's death is opened and Malhar, Kalyani and Anupriya try to save Moksh but Malhar is shot by Avni and Anupriya is blammed and Moksh becomes mute as he is the wittness to the incident of Malhar's death
More information on My heart knows Zee world
Full casts and pictures My heart knows Zee world