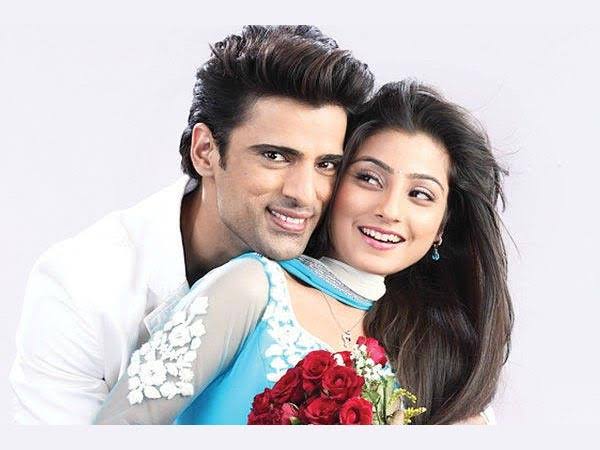 What happens when dreams, expectation and hope turn to disillusion? Urmi dreams of a happy marriage with unending romance, but it quickly turns to a lie when she gets married to an arrogant rich man Samrat.
Lies of the heart full story.
Urmi Samrat Singh Rathore is a young girl who gets married to Samrat, an arrogant, male chauvinist and abusive husband. As the story progresses, Urmi and Samrat have a child, Shaurya. Urmi suffers domestic violence from her husband and constant degradation from her mother in-law. Her pride returns briefly when she gives birth to a son Shaurya but soon it is business as usual and her abuse continues until she stands up for herself and fight back.
All through the year, Samrat never changes, But the one thing that always calms him down is their son whom he is gradually training to be just like him.
Later on, Urmi gets the courage to get divorced from Samrat, her family rejected her and refused her into the house, Ishaan falls for her and they got married. Ishaan's Mum, refused to accept Urmi because she is a divorceee with a son. She teams up with Samrat to make Urmi's life a living hell.
Samrat finds a way into Ishaan's home after losing all his wealth to greed and a deceitful lawyer during his divorce saga with Urmi. He will come for revenge then Ishaan will die in the process, Samrat will commit suicide due to the guilt, leaving Urmi alone with her son for the rest of her life.
Urmi had a daughter for Ishaan before his death, Ishaan's mum makes Urmi's daughter hate her Mum and blame her for his father's death.
15 years later (season 2)
Shaurya (Kunal Karan Kapoor) is an upright and honest reporter who runs a news agency. He is devoted to his mother Urmi, unlike his half-sister Ishaani who blames Urmi for having lost her share of a father's love. Diya (Neha Sargam) works with Shaurya in the same agency. On a work assignment, Diya is raped. The story henceforth focuses on Shaurya and Diya and how Shaurya helps Diya stand up for herself, fights for her, supports her, and eventually falls in love with her. Diya on her part fights for her rights, lives her life with her head held high and also eventually falls in love with Shaurya.
Later Urmi reunites with her daughter Ishaani and she apologizes for the misunderstanding which she had for Urmi. Damini is killed by Urmi as she was trying to kill Shaurya and Ishaani. She is paid for her evil deeds thus making a happy ending for the show.
Lies of the heart will replace King of hearts on zee world.
---
Lies of the heart full casts
Neha Marda as Urmi Samrat Singh Rathore/ Urmi Ishaan Sinha / Urmi Devi Singh
Hemant Thatte as Gaurav Devi Singh
Anjali Mukhi as Saroj Devi Singh
Sameeksha Sud as Asha Gaurav Singh
Jayant Rawal as Devi Singh
Mitansh Gera as Shaurya Samrat Singh Rathore (Samrat and Urmi's son)
Shruti Kanwar as Radha, Kanchan's sister
Vikram Chatterjee as Yash Singhania
Gaurav Rana as Diwakar Rudra Singh Rathore
Vibhuti Thakur as Kanchan Diwakar Singh Rathore
Jetendra as Rudra Singh Rathore
Anupam Shyam as Garjan Singh Rathore
Amita Udgata as Gayatri Singh
Guddi Maruti as Bua
Snigdha Srivastava as Trisha Singh (Urmi's cousin)
Manisha Thakkar as Rashmi Singh Rathore /Rashmi Gaurav Singh (Samrat's cousin)
Varun Sharma as Karan (Anushka's former fiance)
Mehendi Jain as Anushka " Anu" Devi Singh
Deepali Saini As Meena (Urmi's hostel friend)
Aadesh Chaudhary / Harsh Vashisht as Amrit Singh Chauhan
Ragini Gakhar as Aditi Amrit Singh Chauhan / Aditi Rudra Singh Rathore
Krishnam Sharma as Rahul
Karan Mishra as Deepak
Ayush Mehra as Ravi Darshan Tiwari
Swati Nanda as Sanaya (Urmi's Mumbai friend, Samrat's former lover)
Mohit Shrivastava as Prathanesh Sharma
Himani Shivpuri as Sushma Darshan Tiwari
Raju Kher as Darshan Tiwari
Keith Sequeira as James (Blackmailer)
Neetha Shetty as Kiran, Samrat's love interest
Kunal Jaisingh/Shashank Sethi as Chiku Gaurav Singh (Asha and Gaurav's son)