Kullfi the Singing star full story – tells the story of a young singing prodigy Kullfi, who encounters all kinds of hardships on her way to reunite with her father, Sikandar Singh Gill. Sikandar Singh Gill is an upcoming musician that falls in love with a village girl called Nimrat and secretly marries her. Later on, forced to choose between Nimrat and his career, Sikandar leaves her and marries the rich Loveleen, unaware that Nimrat is already pregnant with his child.
The new wife of Loveleen gives birth to a daughter named Amyra, who grows up spoiled by her mother. On the other hand, Nimrat's daughter, Kullfi, is a born singer just like her father even though she doesn't know who he is. She and her mother, Nimrat lives in their village in Pathankot with Nimrat's brother Sattu and his wife Nihalo.
Nihalo hates Kullfi and her mother but wants to cash in on Kullfi's talent so she lets them stay. Soon Nimrat suffers from cancer and one day while looking for Kullfi, she is hit by Loveleen's car and dies.
With the death of her mother, Nihalo plans to sell Kullfi off for her talent but Kullfi's uncle Sattu helps her escape to Mumbai while disguised as a boy.
By a stroke of fate, Kullfi reaches Sikandar's house and Loveleen keeps her deciding to use Kullfi's voice to make Amyra a successful singer.
Later, Sikandar discovers that Loveleen has made Amyra lip-sync to Kullfi's voice and is furious. During a fight, Loveleen accidentally discloses that Nimrat bore Sikandar a daughter but she gets him to promise that he won't go looking out for her.
However Sikandar's brother, Mahinder, decides to help him out while Sikandar decides to teach music to Amyra and Kullfi. Mahinder finds out that Kullfi is Sikander's daughter but is forced by his mother to keep the secret for the sake of Loveleen and Amyra.
The story takes a new revelation when Tevar, Loveleen's ex-boyfriend who is also a successful singer, returns for Loveleen and his biological daughter, Amyra.
Meanwhile, Kullfi meets with an accident and has to be taken to the hospital where Sikandar comes to know that Kullfi is, in fact, a girl. Loveleen discovers the truth about Kullfi and threatens Mahinder that she will kill herself and Amyra if he reveals the truth about Kullfi's parentage to Sikander.
Loveleen also misleads Tevar into believing that Kullfi is their child and Nimrat had adopted her. Tevar, emotional with the knowledge that Kullfi is his daughter, decides to formally adopt her. Loveleen's plan works and Kullfi leaves to go live with Tevar.
However Mahinder's wife, Gunjan, eavesdrops on Loveleen's conversation and learns the truth about Kulfil parentage. Loveleen tries to stop Gunjan from revealing the truth who, in a rush, falls and is paralyzed. At the Ganesh Chaturthi festival, Sikander comes to the realisation that Loveleen was Tever's ex-girlfriend and that Amyra is indeed not his daughter. Loveleen implores Sikander to not reveal anything to Amyra and accept her.
Also, Seeing Tevar's genuine fondness for Kullfi, Sikander keeps the truth about Kullfi and Mayra to himself. Later, Tevar, Sikander, Amyra and Kullfi become friends. Kullfi, somehow, discovers that Sikander is her father but doesn't tell him.
An insecure Loveleen, poisons Amyrah and manipulates everyone into agreeing to send Kullfi to boarding school. Nimrat's spirit leads Sikander to her real diary and finally Sikander realises Kullfi is his daughter.
He frantically tries to locate Kullfi who was sent off to a juvenile remand home by Loveleen where she is being mistreated by the supervisor, Ammaji.There, she meets five children Rocket, Zinda,Chittu , Bansi and Saraswati. At first, they bully Kullfi, but gradually they become friends.They struggle to escape from the juvenile home and succeed with the help of of Ammaji.They go to Kullfi's home but Sikander refuses to accept Kullfi because of his promise to Amyra. Shocked, Kullfi runs away with her friends. For living, they decide to participate in Little Superstars, a music reality show. Coincidentally, Amyra also participates in the contest.
Later on, Mohinder decides to adopt Kulfi legally but Sikandar is ashamed of his doings and tries best to win back Kulfi and Kulfi's trust. During a concert, Sikandar confesses to the world that Kulfi is her daughter and he has 2 daughters which leaves both Kulfi and Amyra happy. Amyra is happy to have Kulfi in her life forever. Just after that, Lovely is somehow proved guilty for killing Nimrat by Sikandar and Gunjan due to which she is prisoned for the next 8 years.
Jimmy enters and causes chaos in Sikandar, Kulfi and Amyra's lives, getting them evicted out their home and getting Amyra kidnapped but Kulfi and Sikander save her with Lovely's help who fled from jail to help them.
Sikandar learns that his health is decreasing and that he will die soon so he tries to make things better for his daughters as Kullfi learns the truth and get him treated.
Later, they get their home back from Jimmy with Lovely returning back who wants get rid of Kullfi once again. She, Cutie and Beauty turn Amyra against Kullfi, blames her for Sikandar's decreasing health while Lovely herself is the culprit.
Kullfi meanwhile meets Chalu who aids her in exposing Lovely, reuniting with Amyra and treating Sikandar.
Kulfi the singing star ends when In a last attempt to kill Sikandar, Jimmy tries to shoot him but Lovely, releasing her mistakes, saves him, but dies. Kulfi the singing star ends with Sikandar happily singing with his daughters as they stare up to the star that Kullfi calls her mother.
---
Main Casts/Pictures of Kulfi series.
Aakriti Sharma as Kullfi Singh Gill– Nimrat and Sikandar's daughter, and a prodigiously talented singer with a kind heart who has had a tough childhood and escapes her aunt's home and reaches Mumbai to look for her father
Mohit Malik as Sikandar Singh Gill– a renowned musician, who falls deeply in love with Nimrat but is forced by Loveleen's father to marry Loveleen; he is shown as a loving father to both Kullfi and Amyra and is deeply committed to his family and to music
Anjali Anand as Loveleen Singh Gill– Sikandar's second-wife and Amyra's mother, she is a selfish woman who will do anything for her and her daughter's comfort and success; she dumps her college boyfriend Tevar because he wasn't rich and takes advantage of Kullfi to advance her own daughter's success
Myra Singh as Amyra Singh Gill– Loveleen and Tevar's daughter who believes Sikander is her father; she has grown up spoilt and rich and is socially arrogant and stubborn; while she tries to have Kullfi thrown out of the house, they eventually strike a friendship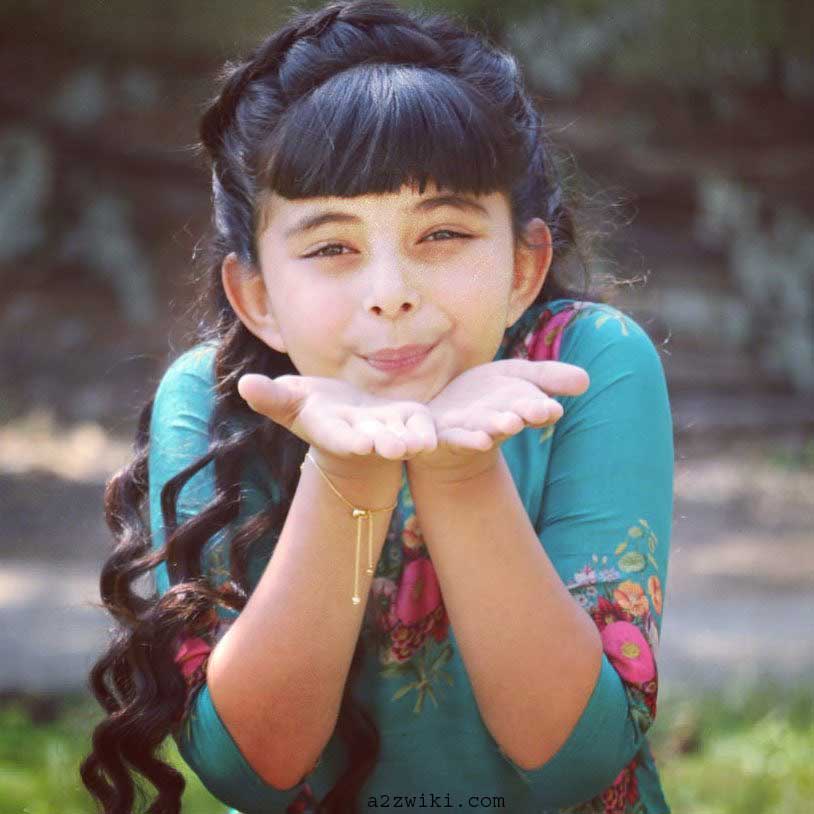 Vishal Aditya Singh as Tevar Singh– a successful rapper, Loveleen's ex-boyfriend and Sikandar's new competitor, he is also Amyra's biological father; Tevar, formerly known as Guddu, gets engaged to Loveleen's best friend Minty to re-enter her life. He turns out to genuinely want to be a part of his daughter's life but Loveleen misleads him into thinking Kullfi is his daughter
Shruti Sharma as Nimrat Kaur– Kullfi's mother and Sikandar's first wife, she and Sikander were secretly married. After he leaves her, she raises Kullfi by herself facing her sister-in-law's taunts and battling cancer; she is eventually killed when she's accidentally hit by Loveleen's car..
Pallavi Rao as Nihalo – Kullfi's aunt and Sattu's wife
Romanch Mehta as Sattu – Nimrat's brother, Kullfi's uncle and Nihalo's husband
Vidya Sinha as Sushila Devi Gill – Mahinder and Sikandar's mother, and Kulfi's grandmother
Rudra Kaushik as Mahinder Singh Gill – Sikandar's elder brother and Kullfi's uncle
Ishrat Jahan as Gunjan Singh Gill – Mahinder's wife, Sikandar's sister-in-law and Kullfi's aunt
Priyamvada Kant as Nimrat/Namrata – Gunjan's cousin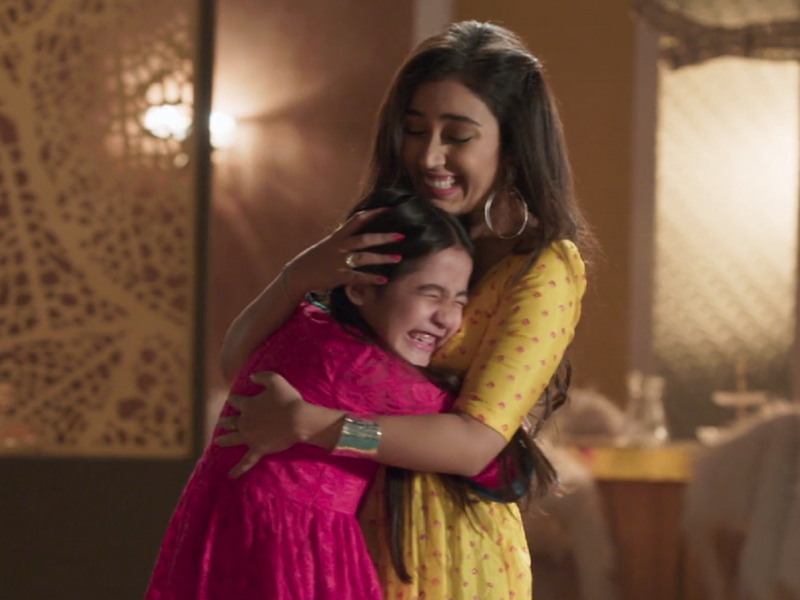 Mrinmai Kolwalkar as Minty – Lovely's friend
Manisha Kanojia as Cutie Chaddha- Lovely's mother and Amyra's grandmother
Mallika Nayak as Ammaji
Hemant Choudhary as Advocate Adi Irani – Lovely's lawyer
Ashwin Mushran as Roshan Kumar – a music director
Rajeev Bhardwaj as David D'Souza – Kullfi's kidnapper and Susan's husband
Sudeepta Singh as Susan D'Souza – David's wife
Kanishka Soni as Redkar
Shafaq Naaz as Niyati Khanna – doctor
RJ Pritam Singh as himself
Sunidhi Chauhan as herself
Nakash Aziz as himself
Sukhwinder Singh as himself
Kumar Sanu as himself
Usha Uthup as herself
Udit Narayan as himself
Riney Aryaa as Irina
Credit: Wikipedia
---
Other Starlife Stories 
Made for each other full story
---