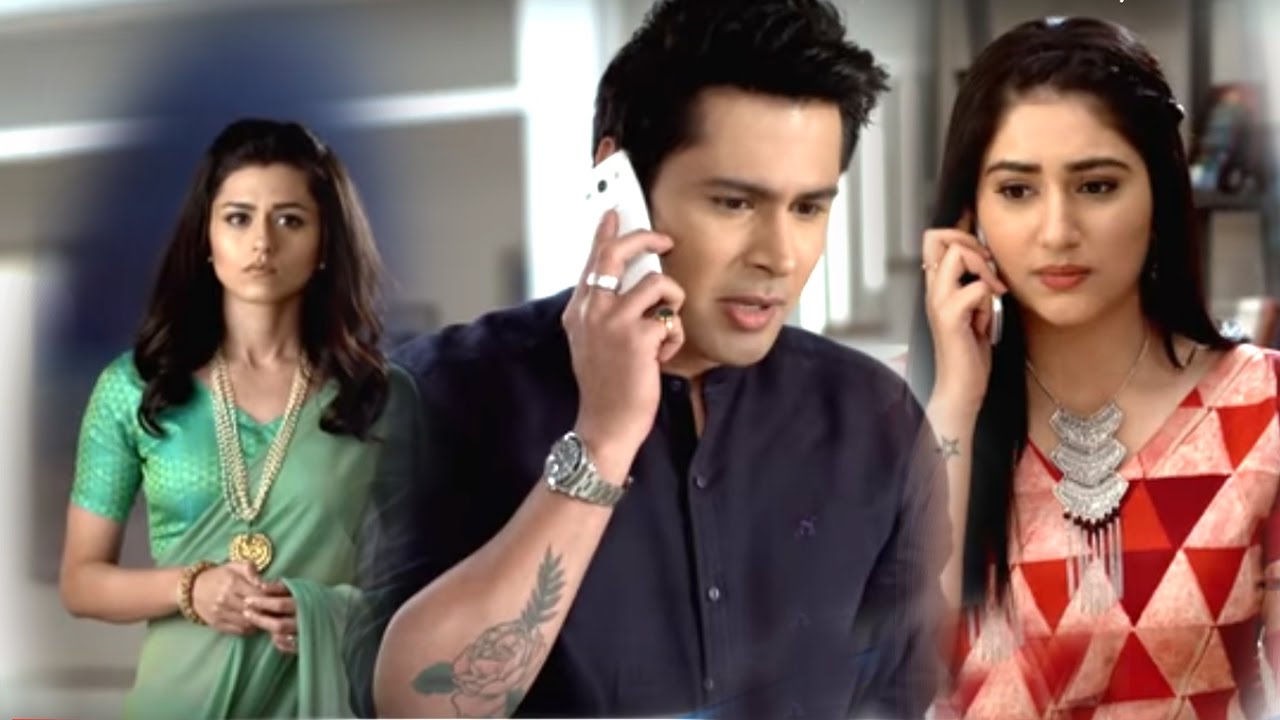 Kindred hearts teasers August 2019
Is Nisha really faking her memory loss? It seems Jhanvi's goodness will become her death. And how will the family react when Dharmesh true identity is revealed?
Thursday 1 August 2019
Episode 59
It's Aditya and Jhanvi's first festival since they got married. Nisha's memory loss puts a strain on the Jindal family.
Friday 2 August 2019
Episode 60
Aditya is convinced that Nisha is pretending. Dharmesh works on separating Aditya and Jhanvi.
Saturday 3 August 2019
Episode 61
Nisha has become suspicious and feels as though there is a hidden truth being kept away from her.
Sunday 4 August 2019
Episode 62
In a bid to save Nisha's life the whole Jindal family is living a lie. Jhanvi rescues Aditya just in time.
---
Monday 5 August 2019
Episode 63
Jhanvi keeps sacrificing her own happiness for Nisha. Nisha's true nature is coming through and both Aditya and Jhanvi recognise it.
Tuesday 6 August 2019
Episode 64
Feeling threatened by Jhanvi and Aditya's relationship, Nisha goes out of her way to get Jhanvi kicked out of the Jindal house-hold.
Wednesday 7 August 2019
Episode 65
A kind stranger saves Jhanvi's life in the nick of time.
Thursday 8 August 2019
Episode 66
Nisha keeps finding new ways to get Jhanvi out of the Jindal house-hold. An old friend is back in town.
Friday 9 August 2019
Episode 67
Cheeni and Beeni are going to a new school. Sumaar is on a quest to find a prospective life partner.
Saturday 10 August 2019
Episode 68
Aditya's quest to find the truth puts Nisha in an uncomfortable position. Dharmesh struggles to find a way out.
Sunday 11 August 2019
Episode 69
Nisha is up to something, Jhanvi and Aditya keep an eye on her. Aditya's life is in grave danger.
---
Monday 12 August 2019
Episode 70
Jhanvi finds herself in a love triangle unknowingly, Nisha takes this as an opportunity to strike again.
Tuesday 13 August 2019
Episode 71
A lovers quarrel places Jhanvi and Aditya at a world's end. Uncle Dharmesh assists Nisha with her plan.
Wednesday 14 August 2019
Episode 72
Nisha manipulates Jhanvi's kindness. Sumaar wants to act on his new found feelings for Jhanvi.
Thursday 15 August 2019
Episode 73
Without realising it Jhanvi allows Nisha to get in between her relationship with Aditya. Aditya begins his quest for the truth.
Friday 16 August 2019
Episode 74
Aditya feels as though Jhanvi is pulling away from him. Dharmesh is not impressed with Nisha's current tactics.
Saturday 17 August 2019
Episode 75
Jhanvi's feeling of obligation towards Nisha's wants and demands puts the Jindal family at risk. Neha looks forward to her baby shower.
Sunday 18 August 2019
Episode 76
The chips begin to fall as Jhanvi finds herself in hot water with the Jindal family. Nisha's ugly truth has come to light.
---
Monday 19 August 2019
Episode 77
It's like a dream come true as Nisha is successfully kicked out of the Jindal house-hold. Sumaar begins to resent the Jindal family.
Tuesday 20 August 2019
Episode 78
Sumaar's obsessive love for Jhanvi may be the death of Aditya. Nisha's mom tries to give Nisha a fresh start.
Wednesday 21 August 2019
Episode 79
The greatest betrayal is that of a loved one, for their own selfish gain. Will Jhanvi and Aditya survive the wrath of Nisha?
Thursday 22 August 2019
Episode 80
Season finale!
Jhanvi and Aditya's everlasting bond and love for each other proves too much for their enemies. All begins to unravel as Nisha and Sumaar's obsession goes beyond
Friday 23 August 2019
Episode 1
Cheeni promises Nisha that they will get revenge. Nisha and Sumaar bask in their own glory as they look down on Sharda and Cheeni.
Saturday 24 August 2019
Episode 2
Jia travels across the border to find answers to all the questions she has. Arjun finds new ways to better himself.
Sunday 25 August 2019
Episode 3
Nisha is set in her evil ways. Jia and Arjun keep bumping into each other. Will Cheeni's wish come true?
---
Monday 26 August 2019
Episode 4
Nisha and Sumaar are met with complications in their new plans. Will Jia recall her past life as Jhanvi?
Tuesday 27 August 2019
Episode 5
Nisha throws her weight around in an attempt to intimidate Aunt Sharda and Cheeni. Destiny has been faithful to Cheeni as half of her prayers have been answered.
Wednesday 28 August 2019
Episode 6
The past begins to haunt Nisha. Sumaar has become a threat in Nisha's eyes.
Thursday 29 August 2019
Episode 7
It's an eye for an eye as Jia plans her next move with Cheeni. Nisha suspects something is up, but she can't put her finger on it.
Friday 30 August 2019
Episode 8
Arjun is not aware of the danger he has placed himself in. How will he get out of this mess now?
Saturday 31 August 2019
Episode 9
Chandresh is left helpless as Nisha holds him captive. Will he ever reunite with the rest of his family?
---
Other Zee World teasers  
[display-posts category="Zee World teasers"]
Zee World written updates
[display-posts category="Zee World written update"]
---