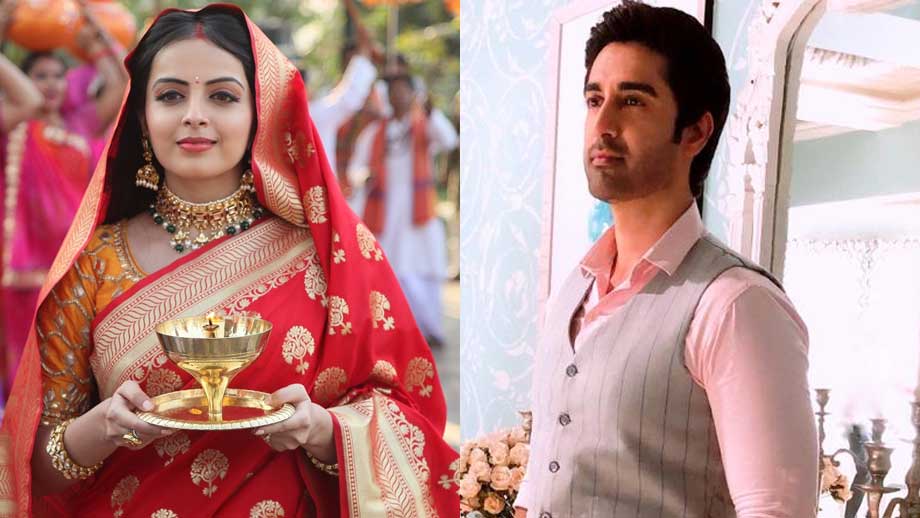 Illusion Starlife is about Jhanvi, a perfect and loved daughter-in-law of the Mittal family creating a perfect picture of love and acceptance but beyond that has revenge plans of her own..
Illusion Starlife full story.
Janhvi is the respected and accomplished ideal daughter-in-law of the rich Mittal family. Loved by everyone, her decisions are always respected. But Janhvi has a secret vengeance towards the family.
Janhvi Mittal and her sister Ishani Mittal (Tina Philip) have had a dreadful childhood, having seen their father being tortured and killed, and their house being burnt to ashes. The patriarch of the Mittal family, Prem Kishan (Ayub Khan) has been responsible for this disaster in the girls' lives, is what has been revealed as of now in the narrative.
The girls have grown up with revenge in their mind. Accordingly, Janhvi enters the Mittal family as the eldest daughter-in-law of the house, after marriage to Dhruv (Ishaan Singh Manhas).
The scheming act has been going on for some time, as Janhvi has successfully drugged her mother-in-law to insanity without anyone's knowledge. She is in the mood for spelling disaster for her family, as she creates an 'apshagun' while completing her puja. She adds a fish from the house aquarium in the food made for the Brahmins who have come to conduct the Puja. She also sends out a threatening gift to her father-in-law, indicating that his days are numbered.
Her biggest game plan has been to plan the engagement of her brother-in-law, Kabir (Zain Imam), with her sister, Ishani, without the knowledge of Kabir.
At this juncture arrives Kabir, and to everyone's surprise, he comes with his wife Kavya (Tanvi Dogra) and son Aarush. This act of Kabir further widens the gap between the father and son, who have always been at loggerheads.
PK's younger son, Kabir Mittal is an army officer who returns home after six years.
Kabir comes home with a hidden secret, that of Kavya being the wife of Vyom Malhotra (Anuj Sachdeva), his close friend and colleague at the army base. Vyom's death has led Kabir to accept Kavya and Aarush as his responsibility. He has duly married Kavya before bringing her home. Kabir wants to reveal this truth to his family in the right way, but with Janhvi around, there is nothing that can happen right for all in the Mittal family.
Thus, starts a cold war between Pooja and Kabir. Kabir kidnaps Pooja's mother and asks Pooja to marry him in order to save her mother's life. Helpless, Pooja agrees and the two get married.
Disaster strikes when Prem Kishan (PK) gets to know of this dark secret from an outsider (again a plan of Janhvi). PK creates a ruckus in the house, literally beating up his grown-up son Kabir with a wooden stick for marrying a widow. The issue of widow re-marriage is touched upon as a subject of concern and awareness very nicely in the thriller drama.
The story now stands at PK and Kabir clashing every now and then as their ideologies never meet. And Janhvi is always there to add salt to the wounds of the family.
slowly, the two see each other's good side thus softening towards one another. Hesitant at first, they later accept having fallen in love with each other. Rani turns vengeful towards Pooja, unable to accept Kabir with someone else. Eventually, Pooja and Kabir clear through all the plotting and misunderstandings and unite.
Illusion Starlife full casts.