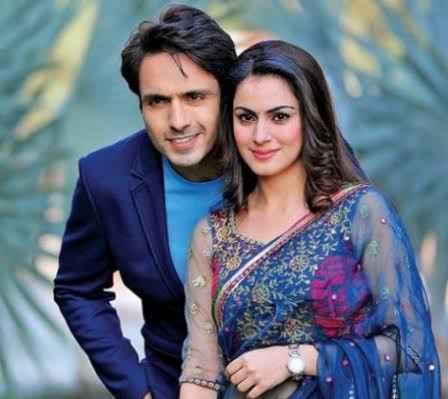 Forever yours on starlife is a series that celebrates the undying love between married couples despite internal and external interference. It shows how strong a woman can be to keep the peace and love in her family despite all odds.
Note: Forever Yours returns to starlife by April 2020 as part of fill-in programs for running series that will go off air due to the covid-19 pandemic that has affected productions worldwide.
Full story / plot Forever Yours starlife:
Anshuman is the  owner of Rathor Mansion in a city called Shimla. He was married off by his father to a girl named Paakhi when he was still young. However, tension between the two families stopped Paakhi from going to live with her in-laws. And because of this gap,  Anshuman married a girl of his choice when he came of age, unfortunately she died in a car accident and left him with a son named Ayan.
Time passed and the widowed Anshuman decides to marry Tanya she is the daughter of a rich businessman. But when the news of his first marriage and wife gets exposed, he unwillingly has to take Paakhi in.
But because Anshuman desperately wants to marry Tanya, he and his sister, Lavanya (played by Rukhsar Rehman), try to taunt and bully Paakhi into agreeing to a divorce, but Paakhi is resolute towards not leaving her home. Soon, Anshuman begins falling in love with her unknown to her.
But sometime later, she is manipulated into signing the divorce papers. But when it is revealed that it was actually Anshuman and not just Lavanya who had been behind it, Paakhi, not wanting him to be blamed for their divorce, calls the media and announces that she is the one who had wanted the divorce in other to get part of Rathor property as alimony.
After Implicating herself, Paakhi prepares to leave The Rathor Mansion but her brother-in-law Girish (played by Sachin Shroff) convinces her that Anshuman is actually in love with her and not with Tanya.
Paakhi returns to Rathor Mansion and asks for a week's challenge in exchange for the divorce papers. The challenge is that Tanya has to manage the household on a weekly budget.
Tanya wins the challenge, but Anshuman says that he still cannot ask Paakhi to leave as she has become like a real mother to Ayan. It is then revealed that Tanya cheated in the challenge by taking money from Ayan's piggy bank, and that she brainwashed Ayan to believe that Anshuman had killed his first wife (his mother) so he would side with her.
Realising that her plan has fallen flat, Tanya tries to kill Paakhi in her desperation but fails. Anshuman drives Tanya out of the house and declares his love for Paakhi.
Tanya now bent on revenge creates circumstances leading Anshuman to believe that Paakhi is cheating on him. He confronts and humiliates her, which causes her to leave. Later, Anshuman realizes that he misunderstood Paakhi and so writes to her to come back.
Paakhi writes back saying she can't live with him again. Anshuman visits her village to convince her to return, but she had moved to New Delhi. There she meets Devki (played by Anita Raj), Anshuman's long-lost mother who was banished by his father and accused of cheating, when he was still a child.
She reunites her with her son Anshuman, and follow him to beg Paakhi. Paakhi forgives him and agrees to return to Shimla with him to restart their life.
*****
Soon after they return, Paakhi's dreams and happiness are destroyed when Anshuman is killed by his younger, look-alike brother, Aryaman. Paakhi stops grieving and grows stronger as she realises she has to look after her husband's business and after Ayan.
Anshuman's cousin Veer Pratap Singh (Varun Badola) helps Paakhi do this and she later marries him under pressure by her family. Paakhi also adopts a troubled teenaged girl named Priya (Jasmine Avasia) who has been thrown out by her father. Veer and Paakhi realise that she will never be able to move on from Anshuman's death and they get a divorce.
Paakhi is content on being a widow after losing the love of her life, hence the title forever yours. The series has only one season with 269 episodes in total. 
Forever Yours Starlife casts:
Shraddha Arya as Paakhi Shekhawat / Paakhi Anshuman Rathore / Paakhi Veer Pratap Singh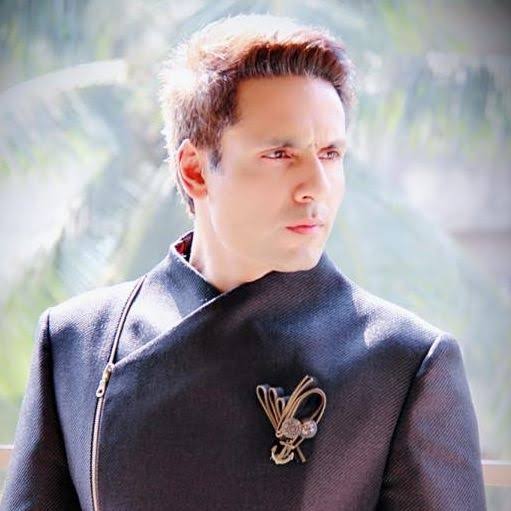 Divyam Dama as Ayaan Anshuman Rathore
---