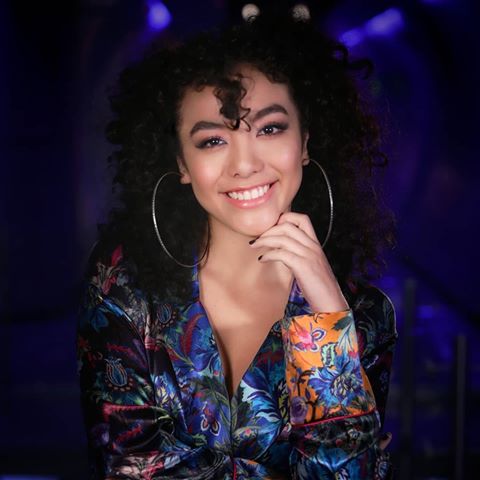 Betty in New York December teasers. Roberto resigns and makes Betty the new president of V& M will she accept? Later Betty meets the Board of Directors and communicates her next business plan,  everyone is terrified!
Prev: Betty in New York November teasers
Betty in New York telemundo full story 
---
Monday 2 December 2019
After Daniel threatens to send her daughter to jail, Julia suffers a heart attack. Betty travels to New York to be close to her mother.
Tuesday 3 December 2019
When discovering the fraud of his daughter in V&M, Demetrio feels deeply disappointed and asks explanations to Betty. Marcela continues to manipulate Armando.
Wednesday 4 December 2019
After the lawyer informs him that they are close to losing the company, Roberto has no alternative but to look for the only person who can help him get V&M out of bankruptcy.
Thursday 5 December 2019
Roberto resigns his position as president and chooses the best person to run his company. Everyone is shocked to see who it is.
Friday 6 December 2019
Armando appears at Betty's house to ask her to forgive him and to accept the presidency. She tries to despise him, but a sweet embrace makes her change.
---
Monday 9 December 2019
Marcela infuriates and quits V&M knowing that the person who stole Armando's love will be the new president. Betty confronts her and makes a promise in exchange for her staying.
Tuesday 10 December 2019
Marcela is not willing to leave Betty the free path with Armando and plots a plan. She asks Patricia for help in her goal of separating them.
Wednesday 11 December 2019
Betty meets the Board of Directors and communicates her next business plan, leaving everyone terrified.
Thursday 12 December 2019
Armando confirms that Daniel is behind the theft of Hugo's collection and cannot contain his anger. Hugo's world collapses upon discovering Fabio and Romina's deception.
Friday 13 December 2019
Daniel is shot when he argues with Armando in Central Park. In the hospital, when out of danger, he gives the name of the only person who wants him dead.
---
Monday 16 December 2019
Daniel reports Armando for threatening him with death and the police take him into custody after all the evidence incriminate him.
Tuesday 17 December 2019
Armando is still interrogated by the detective, who analyzes all available clues to determine his innocence. Only a miracle can help him.
Wednesday 18 December 2019
Armando manages to read Betty's diary, where she narrates the sorrows and joys she lived by his side. He is determined to fight for her, but he will have to face a new challenge.
Thursday 19 December 2019
Betty invites Joaquín to her house for a special dinner with her parents and they are amazed when suddenly an unexpected person arrives.
Friday 20 December 2019
Armando's threat is not enough for Joaquín to desist in his conquest for Betty. Joaquín makes it clear that he does not intend to separate himself from the woman who inspires him.
---
Monday 23 December 2019
Armando can't stand the pain he feels in his soul and to relieve his spite he goes to a bar with Giovanni and Nicolás. There, they get drunk and look for problems.
Tuesday 24 December 2019
Betty is about to lower her guard, but discovers that Armando has made an unforgivable mistake and makes a decision that will make him deeply regret his acts.
Wednesday 25 December 2019
Betty and Armando are in the elevator and he asks sarcastic questions about what happened with Joaquín at his hotel last night.
Thursday 26 December 2019
Hearing that Betty no longer loves him and that she has decided to continue with her life, Armando understands that nobody will love him like Marcela and asks her for marriage again.
Friday 27 December 2019
Marcela mistreats Ricardo and tells him that he will never be like Armando. Fed up with everyone at V&M, he decides to follow Malú's advice and acts behind the backs of others.
---
Monday 30 December 2019
Armando arrives just in time to prevent Ricardo from raping Marcela. The two hit each other and, in the middle of the fight, Ricardo yells that Marcela was his lover.
Tuesday 31 December 2019
Desperate to prevent Betty from leaving with Joaquín forever, Armando follows her to the airport and on the road he suffers an accident.
Wednesday 1 January 2019
Armando and Betty manage to overcome all obstacles and unite their lives to start a family and make their dream of love come true.
---
Other telemundo teasers 
[display-posts category="Telemundo"]
---