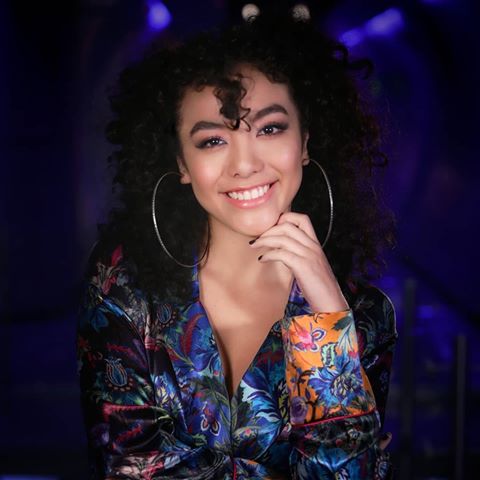 Tired of all the scandals at V&M, Betty leaves for good with her head held high. However Armando is not yet giving up on her. Betty in New York November teasers.
Prev: Betty in New York October teasers
---
Friday 1 November 2019
In defense of his best friend, Nicolás acts impulsively in such of a way that it impacts everyone, including Betty.
Monday 4 November 2019
For fear of losing Betty's love, Armando is filled with courage and decides to face Marcela with the purpose of putting an end to his engagement. Something unexpected happens.
Tuesday 5 November  2019
Margarita wants to know at all costs who her son's lover is and get her out of the way. To achieve this, she looks for the only person who knows everything about him.
Wednesday 6 November  2019
When visiting Inesita in the hospital, Armando and Nicolás cross paths and the fury of both explodes, without caring about the place on those who observe them.
Thursday 7 November  2019
Patricia finds an essential clue, which will help Daniel to uncover the true face of V&M. Armando apologizes to Betty. Cindy gets the proof that Ricardo needs.
Friday 8 November  2019
Betty decides to end her nightmare in V&M and go out with her head held up high before she hands over the financial report to the shareholders.
---
Monday 11 November 2019
Marcela despises that someone like Betty is Armando's lover, until she sees with her own eyes the evidence that throws the truth.
Tuesday 12 November 2019
Armando looks for Betty, desperate and assures her that he loves her and never lied to her. But, it's too late. Marcela wants to ally with Daniel. Margarita discovers who the love of her son is.
Wednesday 13 November 2019
Betty leaves everything behind and arrives in Miami to restart her life. Before starting to work with Catalina, she confesses that she is to blame for Marcela's cancellation of her wedding.
Thursday 14 November 2019
Roberto makes a great proposal to Nicolás that he will not be able to refuse. But if he does not accept, he threatens to send him to jail, along with Betty. Armando wants to clean the name of the woman he loves.
Friday 15 November 2019
Marcela wants Armando to feel the same pain that she has in her heart and confesses that she was cheated on him with his best friend. Betty is surprised to meet Joaquín de Quiróz.
---
Monday 18 November 2019
Julia discovers what she feared most, after reading Betty's diary. Furious, she confronts Armando for making her daughter suffer.
Tuesday 19 November 2019
The partners accuse Betty of bringing V&M to bankruptcy and demand that she respond with her own money to save the company. Armando defends her at all costs. Betty receives an unexpected visit.
Wednesday 20 November 2019
Rumor has it that Betty ran away with her family. Now, everyone wants to discover her whereabouts. In desperation, Armando hires a private detective to find her.
Thursday 21 November 2019
Upon learning that he committed a crime, Daniel goes to great lengths to eliminate the evidence against him. But, his secret is discovered. Nicolás becomes the most powerful person of V&M.
Friday 22 November 2019
The private detective takes pictures of Betty, while she and Joaquín enjoy the beaches of Miami. Armando sees the images and can not believe it. Ricardo interferes in a fight.
---
Monday 25 November 2019
Armando arrives in Miami determined to recover Betty, he discovers that there is another man who is trying to win her heart and that makes him lose control.
Tuesday 26 November 2019
Armando does not give up, he is determined to fight to win back Betty, even if he has to face the person who stands between him and the love of his life.
Wednesday 27 November 2019
Marcela asks Armando for another opportunity. But after he talks to her with total honesty, she loses her temper. Joaquín surprises Betty at the opening of his store.
Thursday 28 November 2019
Marcela is devastated after knowing that Armando no longer loves her and that he left her for an ugly woman. To stop suffering she takes a drastic decision. Betty renews her wardrobe.
Friday 29 November 2019
Betty's transformation has no limits. But the most important change she experiences is inside.
---
See also: other  telemundo teasers 👇
[display-posts category="Telemundo"]
---