Age is just a number Zee world is a series exploring the unconditional love between Sahil and a 42 year old widow Veedika who are scorned by the society because of their difference in age, however their short lived love story survives the trial and produces two sons but soon death comes calling..
Age is just a number is currently repeating on Zee world this July 2022 as a come-back series…
Age is just a number Full story: Sahil Agarwal is the 24-year old, kind-hearted heir of the Agarwal Gold Industry in Kanpur who falls for 42-year old Vedika Srinivasan, a conservative and independent widow with a teenage daughter Arya Mathur. As Sahil pursues Vedika, she is conflicted because of his family's opposition and social protocol that frowns upon a possible relationship between them.
The strong-minded matriarch of the Agarwal family, Bimla, is vehemently against Vedika. Overcoming several hurdles, including being briefly married to different people, they finally unite and start a family with 2 sons – Ved and Virat. The story ends when Kshitij shoots them and they fall off the cliff dying on the spot.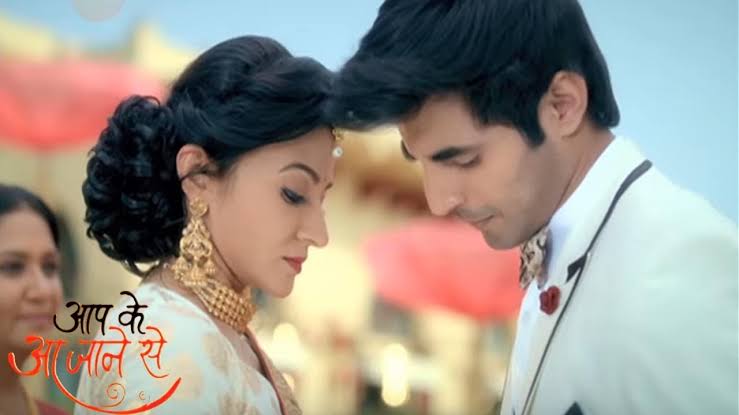 Age is just a number season 2
25 years later:
The season 2 follows a 32 year old divorced woman Vedika Pratap and a 26 year old rich boy Sahil Kashyap from Kanpur whose arrange marriage is fixed with Vedika's younger sister Avantika, but in a twist ends up marrying Vedika. conflicts and problems begins from there as love also plays into the mix.
Age is just a number plot summary
Age is just a number has created a buzz for being an unconventional love story of a 24-year-old Sahil (Karan Jotwani) and 42-year-old Vedika (Suhasi Dhami). The show projects limitless love without age bracket.
The series is set in Kanpur And begins with Vedika waking up to a new morning and getting busy in her daily chores while Sahil is enjoying a ride in his high-end convertible car. Both Sahil and Devika listen to the same radio program where the RJ reads out a news where a 23-year-old man eloped with a woman who was eight years older to him. While Vedika rolled her eyes after listening to the news, Sahil had a completely different take on it. He says that men always complain that their wives have less brains, but, if they marry someone older, their problems will be sorted as their wives will have more sense.
Suffice to say that it's been seven years since Vedika's husband died but she has never thought of remarriage, as she can't expect someone else to take care of her mother and daughter. While trying to run the house single-handedly, she also has to face lechers, who feel it's their birth right to ogle at every single women.
The show worked in fast pace, compared to others that take a week to introduce the girl and boy for the first time on screen. . Sahil, who is all set to fall head over heels in love with Vedika is aimless, careless and most importantly rich.
The makers have taken an unconventional topic, where a 42-year-old woman and a 24-year-old man fall in love. But, sadly the story takes the conventional route, where it shows a run-of-the-mill love story between a rich spoilt brat and a middle class woman which sadly ends in their death. Apart from their financial status, there are a few other hindrances like their age-gap, marital status and interfering family relations.
Suhasi Dhami, popular for her role in Zee world's My Golden Home,  plays the role of a middle-aged woman perfectly well but her co-star Karan Jotwani needs to brush up his skills. And, from nowhere Suhasi looks like a 42-year-old. We know it's always fascinating to play with numbers–the guys is 24 and the woman 42–but sadly it leaves much to perfectly convince the viewers. Notwithstanding we are glad that makers were brave enough to deal with an unusual subject.
Name: Age is just a number
Network: Zee world
Season: 2
Episodes: 367
Time slot: 11pm WAT
Start date: June 28 2022
Indian title: Aap Ke Aa Jaane Se
Replacing: Married Again seaon 1
AGE IS JUST A NUMBER replaces Married Again  on Zee world
this 28 June 2022.
---
AGE IS JUST A NUMBER ZEE WORLD CASTS, REAL NAMES: 
Suhasi Dhami as Vedika Srinivasan– Maya's daughter; Anurag and Yash's former wife; Sahil's wife; Arya, Ved and Virat's mother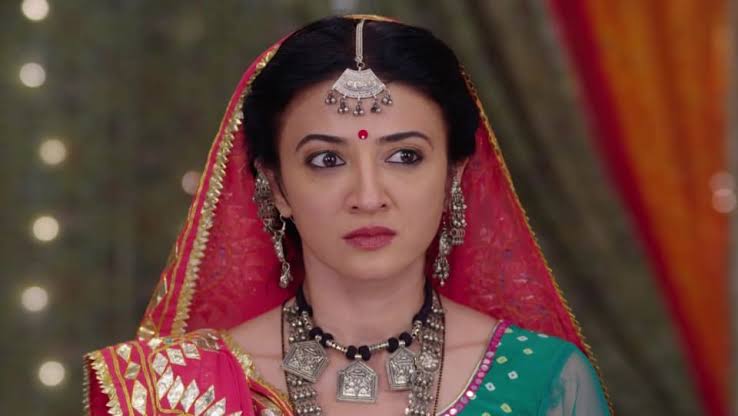 Karan Jotwani as Sahil Agarwal– Anjana's son; Jackie and Shruti's brother; Nidhi, Bhumi and Pankti's former husband; Vedika's husband; Ved and Virat's father/Jackie Agarwal– Anjana's son; Usha's foster son; Guddu and Mandakini's foster brother; Sahil and Shruti's brother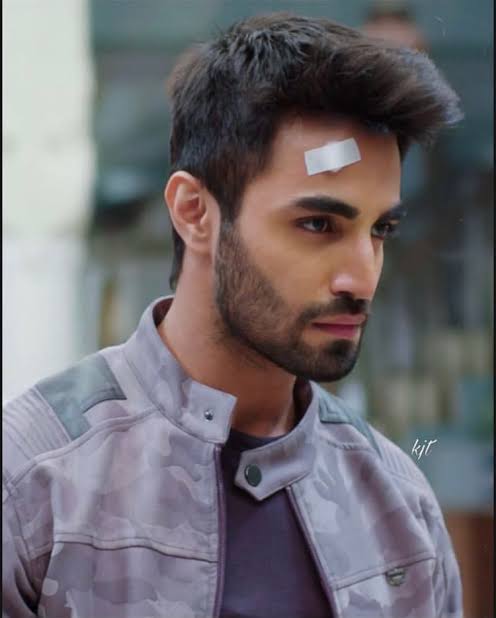 Ashish Dixit as Guddu Srivastava– Usha's son; Mandakini's brother; Jackie's foster brother; Arya's former husband
Jannat Zubair as Pankti Singh– Sahil's former wife
Manish Goplani as Kshitij Agarwal/ Krish/ Ghoonghru– Bimla and Ishwar's son; Gauri and Prachi's brother; Yash's half brother; Arya's husband
Hetal Gada as Arya Mathur– Vedika and Anurag's daughter; Ved and Virat's half sister; Guddu's former wife; Kshitij's wife
Geeta Tyagi as Bimla Devi– Ishwar's former wife; Gauri, Prachi and Kshitij's mother
Aekam Binjwe as Ved Agarwal– Vedika and Sahil's son; Virat's brother; Arya's half brother
Unknown as Virat Agarwal– Vedika and Sahil's son; Ved's brother; Arya's half brother
Deepali Saini as Mandakini Srivastava– Usha's daughter; Guddu's sister; Jackie's foster sister
Ekta Sharma as Usha Juneja– Mandakini and Guddu's mother; Jackie's foster mother
Resha Konkar as Gauri Agarwal– Bimla and Ishwar's daughter; Prachi and Kshitij's sister; Yash's half sister; Manish and Deepak's former wife; Sadika's mother
Sailesh Gulabani as Deepak Ramnani– Gauri's former husband; Sadika's father; Shruti's husband
Nidhi Mathur as Prachi Agarwal– Bimla and Ishwar's daughter; Gauri and Kshitij's sister; Yash's half sister; Puneesh's former wife
Kshitija Saxena as Shruti Agarwal– Anjana's daughter; Sahil and Jackie's sister; Karan's former wife; Deepak's wife
Barsha Chatterjee as Maya Srinivasan– Vedika's mother
Karan Mehat as Puneesh Tiwari– Prachi's former husband
Amit Behl as Tej Pratap Singh– Politician
Amit Bhanushali as Karan Verma– Sahil's friend; Shruti's former husband
Priyanka Purohit as Bhumi– Sahil's former wife
Mehul Bhojak as Manish– Gauri's former husband
Ravish Dumra as Tushar
Priyal Gor as Chameli
Nidhi Vikram as Nidhi and Mohit's mother
Varun Tiwari as Mohit Tripathi– Nidhi's brother
Rudra Kaushik as Sunil Mathur– Anurag's brother
Shantanu Monga as Rohit Kumar
Iti Kaurav as Kiran Kumar
Mohit Dagga as Gautam
Rudrakshi Gupta as Anjana Gupte– Sahil, Jackie and Shruti's mother
Abhiroy Singh as Yash Agarwal– Ishwar's illegitimate son; Gauri, Prachi and Kshitij's half brother; Vedika's former husband
Shaily Priya Pandey/ Jazz Sodhi as Nidhi Tripathi– Mohit's sister; Sahil's former wife
Hannah Chaudhary as Sadika Ramnani– Gauri and Deepak's daughter (2018)
Season 2 cast:
Karan Jotwani as Sahil Kashyap– Rekha and Shashi's son; Geet's brother; Avantika's former fiancé; Vedika's husband
Suhasi Dhami as Vedika Pratab– Prabha and Prem's daughter; Avantika's sister; Tanuj's former wife; Sahil's wife
Micckie Dudaaney as Tanuj Malhotra– Vedika's former husband
Yajuvendra Singh as Shashi Kashyap– Dheeraj's brother; Rekha's husband; Sahil and Geet's father
Zahida Parveen as Rekha Singh– Shashi's wife; Sahil and Geet's mother
Vishnu Sharma as Dheeraj Kashyap– Shashi's brother; Meena's husband
Leena Acharya as Meena Soni– Dheeraj's wife
Harish Chhabra as Prem Pratab– Chetna's brother; Prabha's husband; Vedika and Avantika's father
Hetal Yadav as Prabha Somani– Prem's wife; Vedika and Avantika's mother
Manisha Rawat as Avantika Pratab– Prabha and Prem's daughter; Vedika's sister; Sahil's former fiancée
Simran Gangwani as Chetna Pratab– Prem's sister
Sonali Jha as Geet Kashyap– Rekha and Shashi's daughter; Sahil's sister
Richa Bhattacharya as Manjula– Avantika's best friend
Mitali Pandey as Sakshi– Vedika's friend