Kindred hearts teasers August 2019 Zee World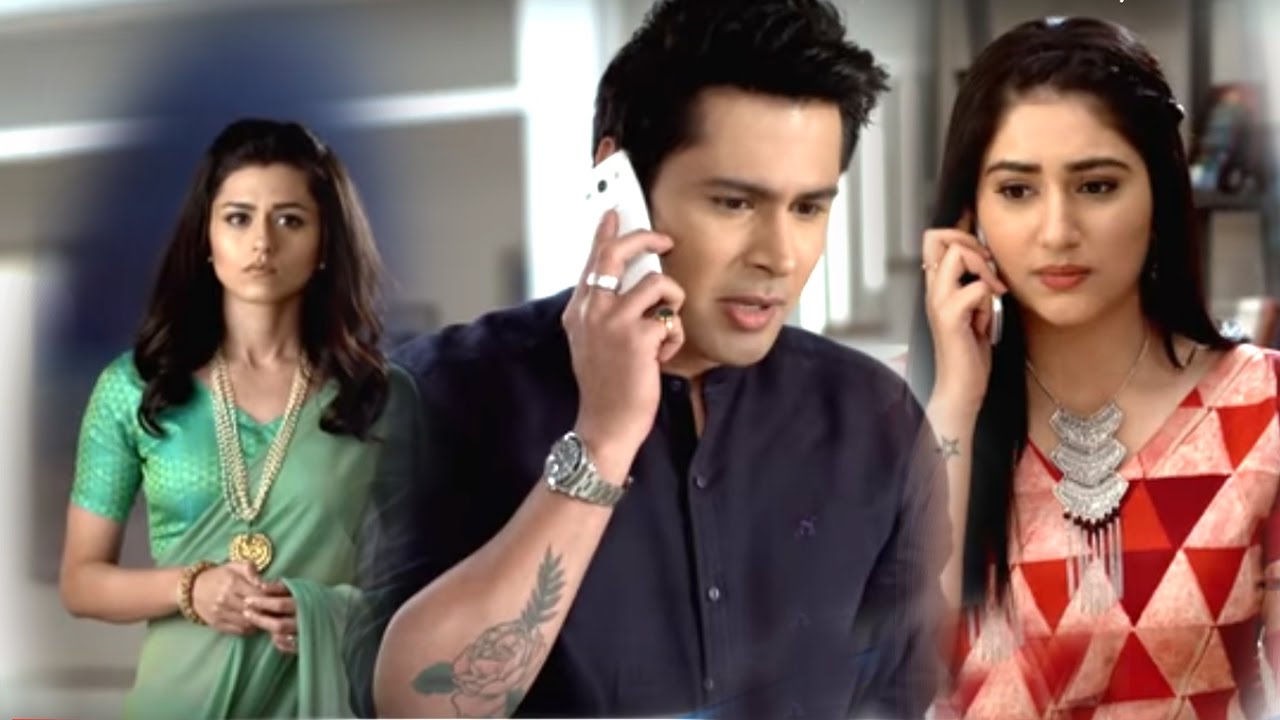 Kindred hearts teasers August 2019
Is Nisha really faking her memory loss? It seems Jhanvi's goodness will become her ruin. And how will the family react when Kaka's real face is revealed. 
*******
This a snippet of what will happen August on kindred hearts, Full and official teasers from Zee World will be updated once they are made available. So watch this space… 
Nisha encounters an accident just before Jhanvi and Aditya's wedding ceremony. The doctor later reveals that Nisha has partial Amnesia after Nisha hugs Adi and calls him her husband.
Adi asks doctor why Nisha was saying that we got married one year back only? Doctor says Nisha have forgotten memory of her last few years, she only remember till one year of marriage.
Jhanvi feeling guilty, defends Nisha and pleads that she be taken back to the house  even though she's already married to Adi. She says I am just saying to keep her in house till she becomes atleast fine enough to hear the truth, we will keep her in house till she can hear the truth, she should not get to know about me and Adi's marriage..
At the house, Nisha believes she's still Adi's wife and hugs and grow close to him. Adi comes to Jhanvi and says she was trying to come closer to me, how can you bear it. Jhanvi says I trust you and I will bear everything. Adi says you dont have to blame yourself. Jhanvi says I want her to be fine so I can come out of my guilt.
The family makes Nisha believe that Jhanvi is only a help in the house and that chinni and Binni are her daughters from a man who left her.
At a fast in the house, Nisha tells Jhanvi that you are fasting for a man who left you with two daughters? thats insane. Kaki says if she wants to fast then who are we to stop her? maybe her prayers are so strong that she gets reunited with her husband. Nisha says it only happens in movies only.
Adi and Jhanvi share a romantic moment and Nisha walks in. Adi says to Baba that I knew Nisha is doing drama, why would doctor call her if she is not doing drama? Baba says it means she is playing with our emotions. Adi says I knew this woman can never become good, I have to catch her red handed, Jhanvi feels so bad for her and doing so much for her, I have to catch her drama and for that we will play along with her drama and catch her in her own web.
Adi sees Nisha leaving party. He follows her and thinks I am sure, she is going to meet that shadow, I will catch her today, he follows her car. Adi meets her and says I know you remember everything, you came here to meet that shadow? I know you remember everything, Nisha cries and says I dont know what you are saying.
Adi says I came here to make you confess truth, he harshly pushes swing and says tell me you are lying, Nisha says why would I lie? i am your wife, Adi says bullshit, you have destroyed my life, I know doctor was contacting you, confess that this is all your drama.. Nisha says Adi please I am dizzy.. Adi says you have made my life hell.. confess your drama.. he pushes swing too harshly and Nisha goes flying from it, she screams, Adi is stunned. Nisha faints.
When she comes around, the family tells Nisha that it was only her dream as Adi didn't push her.
Later, Adi  setup romantic dinner for Jhanvi. Jhanvi smiles seeing candles, lights and dinner setup on table. Kaka sees them together and thinks I tried to keep her away from Adi but she spoil my plans everytime,if she left to her house today then my game would have been fine.. (Kaka is still yet to be exposed)
Some time later, Nisha finds out that Bini and chinni are Adi's children even though she had been told that they were Jhanvi's children from another man. She takes the pain to investigate who they are.
Nisha is searching house, she says there is no family photo of Jhanvi, who is her husband? nobody talks to me about her, I should help Jhanvi, she is such a nice girl. Nisha sees Binni's textbook and reads their school's name, she says I should go to kids school then I will find something, she leaves. Jhanvi and Adi find out and go to the school to stop Nisha from finding out the truth.
Nisha comes to Jhanvi's Maa house. She asks Maa if she knows about Jhanvi's husband? Maa says yes but why? Nisha says I want to talk to him, I want to ask why he left Jhanvi and her kids, I want to question him. Maa gets tensed.
The family brings in a man to pose as Jhanvi's husband so that she can let the matter rest.
One day, while Jhanvi and Nisha are shopping In a mall, Jhanvi's father meets her and talks about the situation of things. He says to Jhanvi that be happy with your husband. Jhanvi says go home, just call when you reach there.
Nisha comes there, father says Nisha? how are you ma'am? how is Adi? Nisha is confused to see him. Jhanvi says he used to work at your house, lets leave, we should go. She drags Nisha with her. Some goons later attack the mall but Jhanvi saves Nisha.
There, while thanking Jhanvi, Nisha reveals to her that she is pregnant. I was pregnant for three months when I went in coma but now its fourth month, Adi didnt want to tell anyone before but now I will tell everyone, Jhanvi gets tensed hearing it. Nisha says you have saved me and my baby so I hope you get all happiness.
As fate would have it, Adi's life is in danger as the goons from the mall kidnap him. But Jhanvi saves Adi from the goons from the mall and when they get home, Nisha has a surprise for them… Nisha says to Adi that today is very special, I have one news to tell, Jhanvi you tell them, I will bring sweets. Kaki asks Jhanvi to tell, Jhanvi says to family that Nisha is going to be mother, Nisha says and Adi is going to be father, Jhanvi sadly looks at them.
All family members are in room. Adi says I am tired of this fake life, what is this rubbish? we all know that Nisha is not pregnant, we are all lying, she will get to know it too so we should tell her truth.
Baba says we have to tell her truth before things go out of hands. Kaki says we cant give her stress. We can tell her that she lost her baby because of accident. Jhanvi says this will give her more stress, she fainted in mall too, she is happy thinking that she is going to be mother, she wont be able to bear news about miscarriage, Adi says what about you? you are getting hurt too.
The whole family agree to let Nisha live her fantasy so as not to cause her stress but soon enough Nisha's true colour starts to show.
Nisha is drinking wine in garden. Jhanvi comes there and takes wine from her, she says what are you doing? this is not good for your health, Nisha snatches it from her and says there is no happiness in your life, your husband have left you but atleast let me have fun, if you tell about this to anyone in family then I will throw you and your sweet daughters out of house, Jhanvi is shocked.
Nisha says to Jhanvi that Kaki didnt even let me give a party, she is so old fashioned, I am tired of her, she is so controlling always telling me about this or that pooja, when I married Adi, I thought he is rich and charming so we will have very good highend lifestyle, we will meet people, have fun gatherings and parties but his family is old fashioned, I have decided that I cant live with them, they have to leave the house and me, Adi and Baby will live a very luxurious life.
Nisha says one more thing if you tell about this to anyone in family then I will throw you and your sweet daughters out of house, Jhanvi is shocked to hear her talk like her evil self.
Later Nisha says to Adi that I have a very good orphanage for Kaka, Kaki and Baba, they are old and that place will be good for them, they will have peaceful life away from city life, Adi glares at her.
One-day, while the married couple share a romantic moment, Nisha appears…
Adi pins Jhanvi to pillar and says I told you I love you in morning but you didnt reply so maybe now you can give me a kiss? Jhanvi blushes, she cups Adi's face to kiss him, Adi leans in closer about to kiss her but Nisha comes there and Adi? Adi turns to see her bloodshot eyes glaring at the couple. Nisha says what are you doing Adi? what is happening here? Adi glares at her angrily.
Meanwhile, everyone can see that Jhanvi's life is in danger but her…
Maa says to Survi that I saw a very bad dream today, Nisha fell from cliff, Jhanvi tried to save her but Nisha pulled her off too, Jhanvi fell off from cliff, Nisha cameback but Jhanvi didnt. Survi says you are overthinking, Adi is with her. Maa says my heart is worried for her, she is way too good thats why she is helping woman like Nisha, she can get hurt.
Nisha now hates Jhanvi…
Nisha says to family that this Jhanvi is greedy and wants to trap everyone so she can rob us, she calls my husband anytime, cries on his shoulder and tell him her problems, puts hand on his cheek anytime, her kids call him papa, Adi tell me whom do you choose and want to stay in house, her or me that you took pheras with and promised to be with for life, Adi glares at her. He is then forced to tell her the truth.
Jhanvi says I told you to not tell her truth, see what her condition is even before hearing truth, Adi says your hand is burnt, Jhanvi says I am not in critical condition like her, what if anything happens to her? people will blame me for destroying her marriage and taking away her kids. Adi says you dont have to think about what people think, you are my soulmate, we know foundation of our marriage is pure, you are my wife, dont ever question it, he hugs her, Jhanvi calms down. Kaki comes there and police has come and asking for Jhanvi.
Jhanvi is now in trouble..
---
Other Zee World teasers  
Zee World written updates
---