Linda Ikeji has been trending on twitter for the wrong reasons after her pregancy announcement  earlier today.
Twitter users are calling her out for not practicing what she preaches. She is also accused of keeping her personal life tightly sealed while flaunting others on her blog. One of the users named Sally, had this to say:
"Linda Ikeji allowed girls to join celibacy gang only for her to show up pregnant. We will not take it."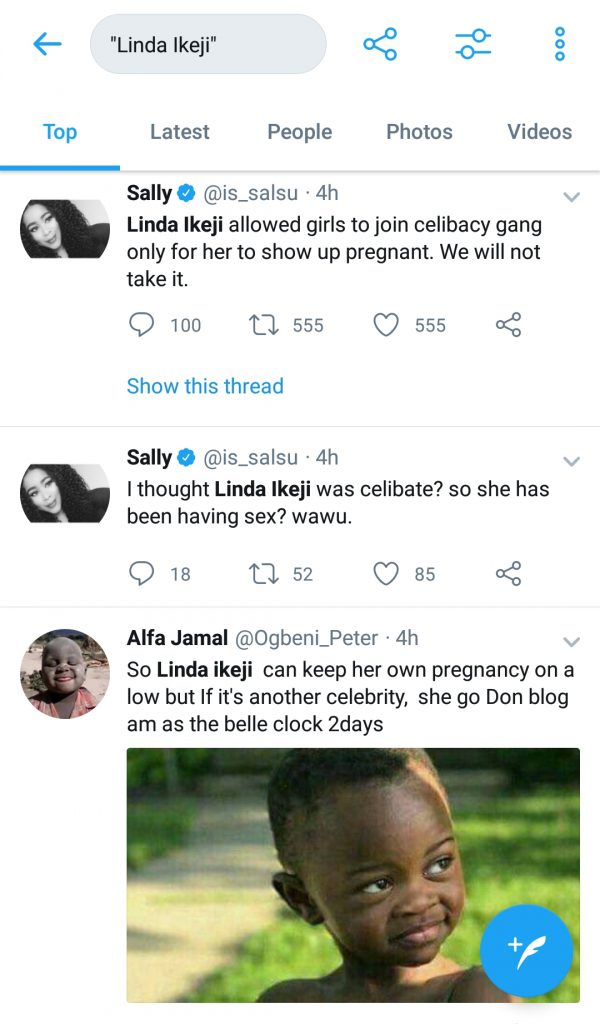 Others complained of her not getting married before taking in while a few congratulated her on her pregnancy.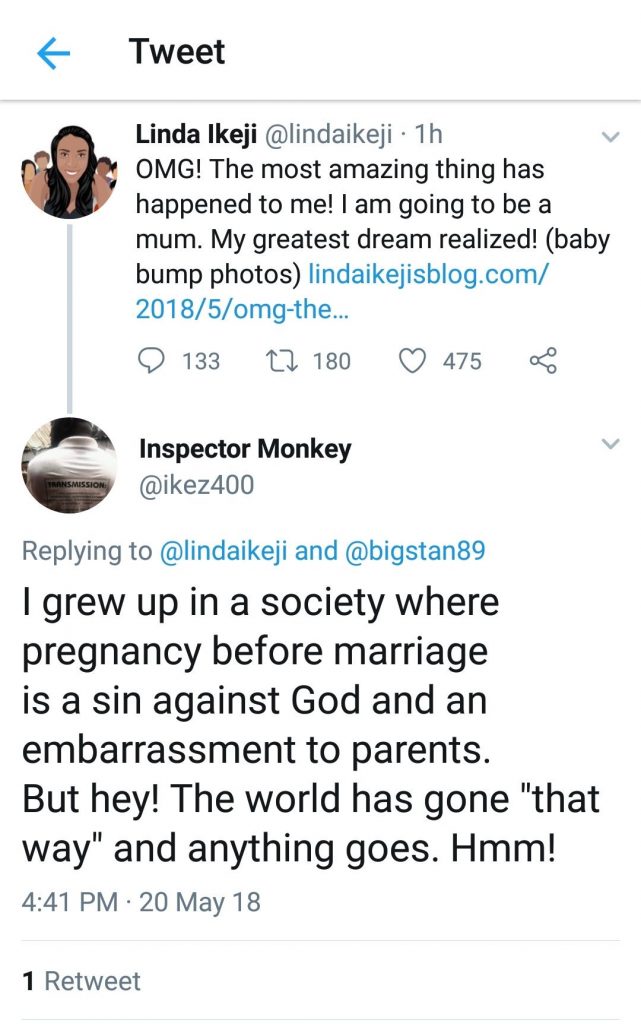 Log on to twitter to follow the trend.