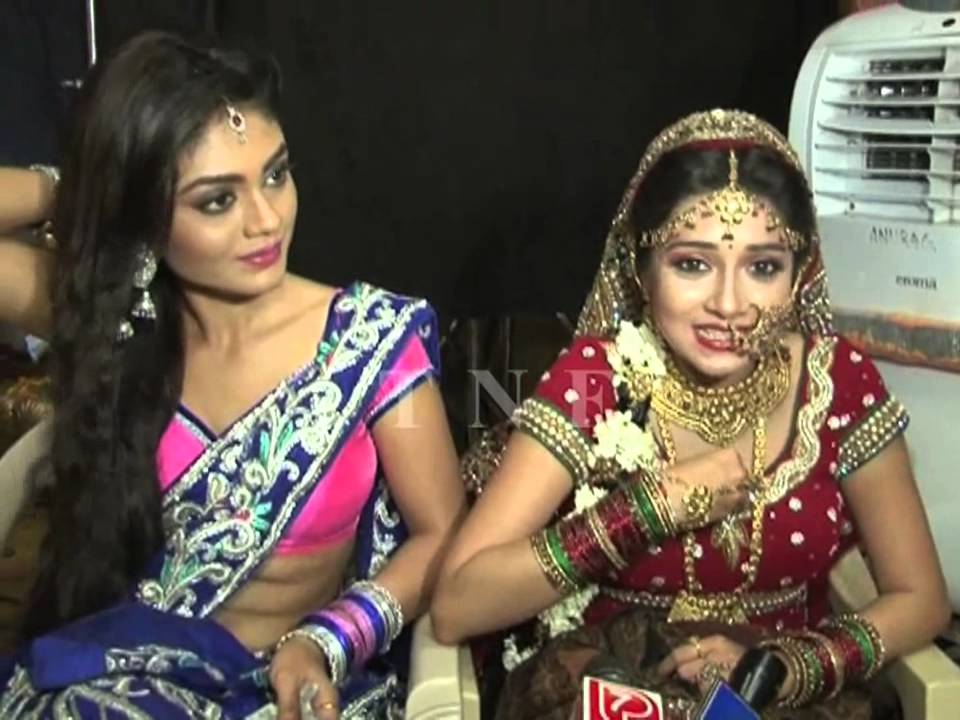 True Love Teasers August 2019. Meethi seeks answers regarding her past and the truth about her mother. What will be revealed? Baldev Singh has a heart attack!
---
Thursday 1 August 2019
Meethi seeks answers regarding her past and the truth about her mother. What will be revealed? The soothsayer confirms that Meethi's mother is still alive and that even she has had to go through a lot in her life. Meethi searches for Ichha's birth certificate, Kanha burns it.
After finding out that Kanha is keeping the truth from her, Meethi is upset. Mukta receives a gift again. Meethi dresses up like Ichha and meets Kanha, who reveals the truth to her.
Friday 2 August 2019
Meethi finds a picture of Ichcha and decides to disguise herself as Ichcha in order to find out the truth. Sumitra gives Mukta permission to go for dinner with her 'friend'. What has changed grandma's mind?
Sumitra gives Mukta the permission to go out but warns her to get along with people who are worth their status. Meethi goes to a temple and requests the Goddess to guide her to the truth.
Jogi is upset with Sumitra for letting Mukta go out late as he's scared about the past being repeated. Mukta is accompanied by Yuvraj when Aman doesn't come to pick her up on time.
---
Monday 5 August 2019
Meethi tells Aman that she is angry with her family members for hiding her past from her. Will she forgive them? Sumitra tells Divya that Meethi has snatched Mukta's love away. How will Divya react?
Tuesday 6 August 2019
Meethi goes missing. Will her family and friends be able to find her?  Kanha  finds out that Meethi had disguised herself as Ichcha. What will he do to find her now?
Wednesday 7 August 2019
Meethi asks Veer to take her to her mother. Will Veer agree? Khosla gives Jogi Thakur 6 days' to auction the mansion. What will Jogi do now?
Thursday 8 August 2019
Mukta gets upset with Aman and thus decides to go out with Yuvraaj. Sumitra sends Divya to Jogi, to talk about Mukta's marriage. How will Jogi react?
Friday 9 August 2019
Veer tells Ichcha that he has a surprise for her. What could it be? Damini slaps Meethi! Why is she so harsh toward her granddaughter?
---
Monday 12 August 2019
Even after Damini explains the situation to Meethi, Meethi refuses to accept Ichcha as her mother. Will Meethi ever forgive her mother? Mukta arrives at the Bundela mansion to speak to Yuvraaj. How will the family react upon seeing her after all these years?
Tuesday 13 August 2019
Damini brings Ichcha back home. How will Meethi react? Jogi Thakur's mansion goes on auction and Damini purchases it!
Wednesday 14 August 2019
Meethi arrives home and finds everything in the house packed up. Why are they all moving out of their home? Kanha gives the house papers and keys to the lawyers. Has he sold his house?
Thursday 15 August 2019
Jogi Thakur tells Divya that Damini and Kanha sold their house and business in order to save the Thakur Mansion. How will Divya react? Jogi asks Damini and Ichcha to stay in the mansion or else he will not stay there. How will they react to this?
Friday 16 August 2019
Surbhi tells Meethi that in order to save the mansion, their house had been sold off. How will Meethi react? Mukta gets angry when she finds Meethi in her room! How will Mukta and Meethi be able to live together?
---
Monday 19 August 2019
Ichcha recalls her past and starts crying.
Sumitra poisons Mukta's mind even more against Damini. Will Mukta be smart enough to realize the truth, or will she believe Sumitra?
Tuesday 20 August 2019
Mukta is still very angry and Meethi asks her for forgiveness. Will Mukta forgive her?
Rohini serves tea to everyone and ends up in an argument with Surbhi. What are they arguing about?
Wednesday 21 August 2019
Aman is heartbroken after Mukta tells him that she doesn't love him anymore.
The police arrive at the mansion to take Jogi Thakur's family to identify Tapasya. Where has she been all these years?
Thursday 22 August 2019
Sumitra calls Ichcha unlucky, which causes Damini to get angry and retaliate. Has Damini become more courageous over the years? Ichcha is about to touch Tapasya's photo when Mukta walks in and scolds her. Will the hatred from the past continue to affect their lives?
Friday 23 August 2019
Mukta reads Meethi's journal and finds out that Meethi loves Aman. How will Mukta react to this? Veer hands over the responsibility of Damini School to Ichcha. Will Ichcha accept?
---
Monday 26 August 2019
Yuvraaj treats Mukta like a princess in the movie theatre. Is Yuvi falling in love with Mukta? On the way home, Yuvraaj's car breaks down. Yuvraaj convinces Mukta to go with him to the flat while the mechanic fixes the car.
Tuesday 27 August 2019
Baldev questions Yuvraaj about the One Lakh Rupees that he had to pay due to Yuvraaj booking out the entire movie cinema but Yuvraaj is rude with him. Is Yuvraaj back to his old ways?
Kanha tells Damini about catching Mukta and Yuvraaj together. How will Damini react?
Wednesday 28 August 2019
Mukta sets Meethi up and gets her arrested. Is Mukta turning out to be just like her mother, Tapasya?
The police inspector calls Kanha to let him know that Meethi has been arrested. How will Kanha react?
Thursday 29 August 2019
Baldev Singh has a heart attack! Umed calls Yuvraaj to tell him to come home immediately but Yuvraaj does not listen.
Sumitra tells Mukta to go and ask Meethi about her father. How will Meethi react?
Friday 30 August 2019
Chanda gets all dressed up and tells Amala that her days of serving others are almost over. What is Chanda up to? Baldev Singh's condition worsens. Will he survive?
---
Other Glow TV August teasers
---