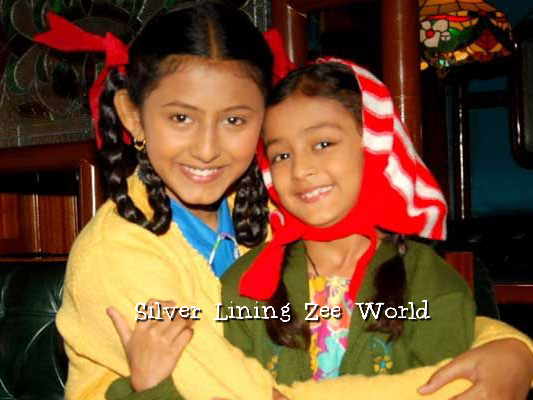 Silver lining is tale about two orphan sisters Isha and Ira and how they are able to overcome conflicts, separations, abandonment and enmity along their way. The series returns to Zee world.
For the main casts of the series, Young Isha is played by Richa Mukherjee while Shruti Bisht plays Young Ira. In the second season which occurs after 10 years leap, the girls are now grown up and their character are replaced by Toral Rasputra as Isha and Leena Jumani as Ira.
Silver Lining is also known in Hindi as Ek Nayi Chhoti Si Zindagi, Created by Hats Off Productions, Written by Sonali Jaffar and Gaurav Sharma and then Directed by Faatimah Malik.
Silver lining full story.
Season 1
Isha and Ira lose their mother, their father abandons them, leaving them to fend for themselves just so he could remarry. He drops them off at an orphanage ran by Devki and her brother Bhola, deceiving them that it was a hotel.
At the orphanage, they start off with being disliked by almost all the other children first because they had tried to escape making Devki to punish the rest. But on realising that life outside the orphanage is much harder, Isha and Ira return to the orphanage.
Now back in the orphanage, different events circumstances shape their existence there, all these leads to the Orphanage being set on fire and the two sisters getting seperated. The events include:
– Devki tries to separate Isha and Ira by badmouthing Isha and labelling her as a selfish sister to Ira.
– Isha finds out that Tinnu (a boy who also escaped the orphanage but got caught by Bhola) had been locked in the dark room and had to starve because he had helped Isha escape.
– Vrinda (the senior there who is also in charge of everyone) hates Isha because of the trouble she had caused everyone when they initially escaped. Along the line she meets and befriends Arjun, a boy who lives in the neighborhood of the orphanage, they fall in love.
– Bhola finds the letters Vrinda and Arjun writes each other, he chastises her for it. In anger Vrinda mixes spices in Bhola's breakfast. When he discovers this, he punishes Ira and Chukti ruthlessly so that the culprit will be exposed by Isha. However Isha takes the fall for it and asked that the children be released, especially as Tinnu falls extremely ill.
– The children start liking Isha because of her heroic act, and together the children see that Tinnu regains her health. Although Vrinda does hers selfishly in other to gain more point against Isha.
– One day, Tinnu sees Bhola and Devki talking to a foreigner. After the foreigner leaves, Devki tells the kids that she is sorry and tells them that they could do whatever they want to. Tinnu gets suspicious and tells Isha and Vrinda about this.
Isha follows Devki and Bhola and finds out that the foreigner is the owner of the biggest adoption center in America. He wants two little cute girls so he can take them to his centre in America and Devki wants to sell Ira and Chutki to the foreigner.
They therefore find away to thwart their plan by bringing in the new owner of the orphanage Chetna who eventually kicks them out. Unlike Devki and Bhola, Chetna is nice and makes the children comfortable.
– The girls later cross path with Samarth, popular called Sam. He came from America and is Chetna's grandson. He tells everyone to hide him from Chetna for 2 days so Chetna doesn't send him back. Even though he is later discovered.
– Along the line, Chetna falls extremely ill and her family comes from America to take care of her. She is advised to sell the orphanage by Revati and Girish (Sam's parents). Revati has a lot hatred for the orphanage, and the kids, especially Isha, and looks for ways to make Chetna dislike them.
– Eventually Isha is framed up for writing love letters to Arjun and then punished by Chetna. The true story of that later comes out and as a result, Isha's punishment is reduced, and Chetna tells her to stay at Revati's house and teach Kuhu Hindi and Mathematics.
– Sometimes later Isha sets out to look for their father but discovers the real truth behind their abandonment from Chetna.
– Many attempts are made by Devki and Revati to sell the orphanage but none succeeds.
– One day, Ira injures herself while skating, and is admitted to the hospital. Isha is unable to pay the medical fees. Revati assures Isha that she would pay for Ira's operation on the condition that Isha agrees to let Revati's friends, Indrani and Manoj, adopt Ira.
– Isha agrees as she realises that Indrani and Manoj would give a much more comfortable and happier life to Ira. Indrani, who is also very fond of Ira, donates her blood to Ira.
Isha intentionally behaves very rudely with Ira, and tells her that she wishes Ira would leave her alone. Isha does this so that Ira learns to stay away from Isha, and spends more time with her new family instead.
– As many plans to sell the orphanage go in vain, Revati and Devki realise that their last and only option is to burn the orphanage.
– On the fifteenth anniversary of the orphanage, the children celebrate Diwali. Indrani takes Ira to meet Isha as Ira is upset over Isha's behaviour towards her. The orphanage catches fire. Isha, realising that Ira is still inside the orphanage, runs in to save her. Isha is in dilemma as she sees both Ira and Kuhu in danger.
– As she sees Sam running towards Ira to save her, she saves Kuhu. This makes Ira think Isha chose Kuhu over her, and is filled with hate and anger towards Isha.
Season 2: 10 years later.
Isha reaches Mumbai, to search for Ira. She joins a radio station as a way to reach out to Ira. She is known there as RJ Palak and goes by the name Palak. Still, She hopes and prays Ira will listen to her and recognize her.
Ira grows up to be a rich and spoilt brat. However, there is a humane side to her too. She grows up hating Isha because she believes Isha chose Kuhu over her. Angry about her past, Ira erases all memories of her childhood and even assumes a new identity. She changes her name to Kajal Kaushal.
However, destiny brings Isha and Ira together once again. Unaware of their shared past, the duo meet and ultimately become best friends, as Ira invites RJ Palak (Isha) to her 18th birthday party and Isha finds it awkward that Kajal and Ira's birthdays are on the same day.
Everyone is enjoying until the police come and arrest everyone at the party. Palak doesn't get arrested because she is from the radio station and she helps Kajal by saying that she works there too.
Fate brings Samarth Ojha and Isha together too, when Samarth who is actually the owner of Mi Radio, disguises as an intern by the name of PK Gire.
Samarth and Ira are best friends and Ira is in love with Samarth, She calls him King Kong. Ira still hates Isha and warns Samarth to never call her name in front of her. But Samarth's only wish is to reunite the sisters. He remembers Isha and the sacrifice Isha made to give Ira a life that she could not have.
He also misses her as a friend and decides to find her. He posts an ad on the newspaper hoping Isha would see it and come to meet him in Dharampur. Isha is elated when she sees this ad, and decides to ask Laila, her boss, for a three-day leave. Laila bluntly refuses. But she receives a call from the owner, who directs her to grant Isha the leave. Isha also discovers that Samarth is the actual owner of Mi Radio.
Isha and Samarth reach Sanskar Resort in Dharampur. Samarth waits for Isha, but in vain. Isha gets stuck in the lift, but ultimately manages to come out in time. Isha and Samarth are finally reunited, and realise that they knew each other all along but by different names. Isha requests Samarth to help her reunite with Ira, as that has been her only dream. Samarth, knowing about Ira's hatred towards Isha, reluctantly agrees.
Situations bring Isha and Samarth romantically closer.
Meanwhile, Revati is fixated upon getting Samarth and Ira married because of the monitary benefits she will get. However Ira sees Samarth proposing to Palak(Isha) and is shattered. Indrani After realising that Palak is none other than Isha, plans to send Ira to America so that she can forget about Samarth and also stay away from Isha.
Samarth lies to Isha that Ira is spending her vacation outside India in Europe and will not be back before a month's time. He hopes to use this time to convert Ira's hatred for Isha into love, he tries this but in vain. Isha finds out that Samarth is lying to her and plans to break up with him and so Samarth tells Isha that her sister Ira is none other than her best friend, kajal.
He tells Isha about Ira's hatred towards her past, especially Isha. Isha is shattered, but determined to get Ira back in her life, however it is too late as Ira leaves for America the next day. Ultimately, Isha stops Ira from going to America, and tells her that her best friend Palak is none other than her own sister, Isha. Ira slaps her hard and walks away.
Isha begs Ira to forget about the past and forgive her. Ultimately, Ira forgives Isha, and Isha also convinces Indrani that she does not intend to separate her from her daughter.
Meanwhile, Revati has teamed up with Tanmay, and they both intend to separate Isha and Samarth. However, Revati is unaware that Tanmay is actually Tinnu, who loathes Isha and Samarth for not keeping up to their promise and blames them for his grim life in the remand home.
Isha also discovers that Ira's King Kong, whom she was in love with, is none other than Samarth, and decides to confront Ira about this. She tells Ira that she plans to break up with Samarth for her, but Ira convinces Isha that what she thought was love, was nothing more than an infatuation.
Revati who is planning out ways to separate Isha and Samarth is confronted by Ira. Ira tells Revati that she still hates Isha and only forgave her so that she can get closer to making Isha's life miserable. Isha and Sam are to be married and Ira and Revati conjure many plans to stop the wedding.
Isha finds out that Ira still hates her and has teamed up with Revati to prevent her marriage with Samarth. After confronting Ira, and realising her guess was true, Isha promises Ira that she will get Ira married to Samarth at any cost.
On the wedding day, Shravan (One of Palak's fans who is in love with Isha) plans to get married to Isha at any cost and disguises as Samarth. As a result, instead of Sam, Ira gets married to Shravan.
Samarth confronts Shravan and realises that Isha had betrayed him by sending Ira in her place. Ira on the other hand believes that Isha intentionally got her married to Shravan. Samarth marries Isha anyway.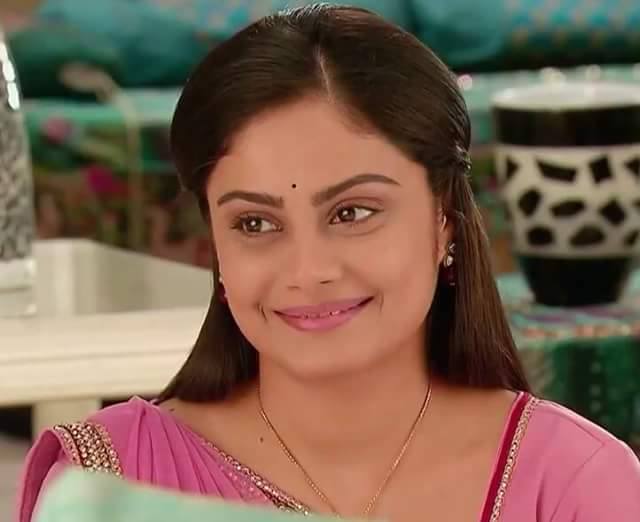 Shravan and Ira make each other miserable. Ira hates Isha even more because of the situation she is in, and blames Isha for it. Ira and Revati still conjure plans to separate Samarth and Isha after realising that they (Samarth and Isha) are both only pretending to be married as Sam is still upset with Isha..
During Karva Chauth, a girl with police officials, enters the Ojha house and accuses Samarth for molesting her. Isha forces the girl to confess that Samarth is not guilty. Samarth forgives Isha. Ira and Revati taunt Isha, but their plans backfire as Isha gives them a fitting reply. Isha punishes them for tearing apart her passport, by making them do household chores.
Ira and Revati are bewildered with Isha's sudden change in behaviour. Isha tells Ira that she is aware that Ira had sent the girl to falsely accuse Samarth of molestation, thereby undermining his character. She threatens Ira that she will tell this to everyone. She also warns Revati not to interfere in her and Sam's personal lives and threatens that she will tell everyone that Revati was responsible for burning of Sanskar orphanage.
Terrified, Revathi gets into a dispute with Isha. Revati pushes Isha off the terrace. When Ira finds out about this, Revati threatens to tell everyone that Ira is also responsible for Isha's death. Thus, Ira agrees to team up with Revati, though reluctantly. Gradually, Ira starts missing Isha and realises her mistakes. Ultimately, Ira and Shravan fall in love.
Meanwhile, it is revealed that Isha is actually alive, but only Samarth, Girish, Devki and Daai Maa (shravan's mother) know about it. Isha plans to haunt Revathi, and teams up with other members of the family.
Meanwhile Revati asks Ira to marry Samarth saying that was always Isha's wish. Ira reluctantly agrees. But Ira finds out that Isha is alive and ultimately, Revati is exposed and arrested.
A young boy enters the Ojha house, who is later revealed to be the sisters' younger half brother, Govinda. Isha and Ira are reunited with their father. Revati escapes jail and kidnaps Govinda, but his family saves him. Revati is arrested again. Govinda draws a picture which he names Chhoti si Zindagi. And the sisters have their happy ending.
Silver lining Zee world full casts.
Credit: Wikipedia.