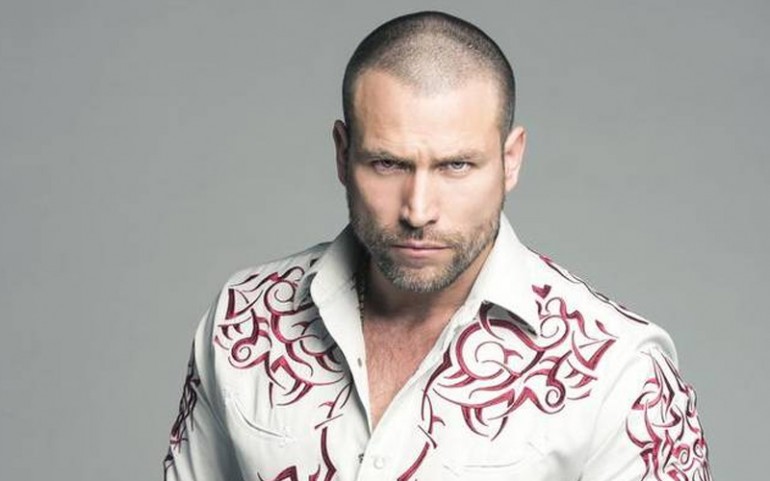 Follow the Lord of the Skies this August as season 5 premieres. Aurelio re-emerges when he learns that Victor is planning an attack on the President. Will he be captured?
Prev: Lord of the skies 5 July teasers 
Thursday 1 August 2019
Emiliana is shocked to receive a proposal from Aurelio. Chema manages to escape from jail, and Rivero discovers the letter left by Ignacio.
Friday 2 August 2019
Season 4 finale!
Garcia tells Rivero and Salazar that all the heads of the cartels will be present at Monica's wedding, and a plan is hatched to nail them all.
---
Monday 5 August 2019
Officially a dead man as far as the authorities are concerned, Aurelio re-emerges when he learns that Victor is planning an attack on the President.
Tuesday 6 August 2019 
Victor is enraged when Aurelio causes his plans to go awry. Emiliana confesses to her nanny that she loves Aurelio and intends to marry him.
Wednesday 7 August 2019 
Victor makes another attempt on the President's life. Monica recovers from her cardiac arrest and begins to speak. Aurelio introduces Ismael to Alma.
Thursday 8 August 2019 
Sebastian is held by the DEA. Evelyn gets into a fight with Felina. Aurelio and Emiliana argue. Salazar intends to use Sebastian to find Aurelio.
Friday 9 August 2019 
Alma confronts Emiliana and asks her if she really understands what she is getting into with Aurelio. Felina makes her attempt to escape.

---
Monday 12 August 2019 
Emiliana finally admits to Aurelio that she helped Felina to escape. Salazar follows Sebastián to the airport, still determined to locate Aurelio.
Tuesday 13 August 2019 
Aurelio takes steps to deal with Victor and enlists the help of Dalvio. Esperanza ends up in bed with Salazar. Victor prepares for war.
Wednesday 14 August 2019 
In Mexico City, Monica schemes to stop Victor from finding her. The Russians begin taking their revenge. Aurelio makes a discovery at Emilia's ranch.
Thursday 15 August 2019 
Emiliana meets with a lawyer to get Felina out of jail. Aurelio pursues Emiliana to Colombia. Victor learns that Monica has woken up from her coma.
Friday 16 August 2019 
Rutila and Alba meet with Victor. Ismael is worried about Tata's use of social media. Aurelio learns that Emiliana has visited Felina.

---
Monday 19 August 2019 
Monica and Javier come to an agreement. Rivero comes up with a plan to get Evelyn out of jail. Meanwhile, Omar goes to Cancún.
Tuesday 20 August 2019 
Pina tries to find out where Esperanza is, and discovers that she was involved in drug trafficking. Meanwhile, Aurelio asks Javier not to help Monica.
Wednesday 21 August 2019 
Emiliana asks the lawyer to bribe someone to get Felina out of jail. Salazar calls Rivero and asks for his help in cornering Aurelio.
Thursday 22 August 2019 
Dalvio confronts Aurelio. Esperanza arrives at the safe house. Pina and Juan Carlos arrive in Mexico to investigate what happened with their daughter.
Friday 23 August 2019 
Omar flees after witnessing Polaca's death. The police tell Jaime not to leave the country. Aurelio goes to Rutila's house to ask for financial help.
---
Monday 26 August 2019 
Rodrigo questions Rutila on the shooting, while Paloma confronts Omar over what happened in Cancún. Emiliana learns of Felina's escape.
Tuesday 27 August 2019 
After reaching an agreement with Arelis, Juan Carlos invites her for a drink. Victor moves to Mazatlan to recruit young people into his business.
Wednesday 28 August 2019 
Emiliana begs Aurelio for her life. Rutila assures Castillo that she has no involvement with drug trafficking. Esperanza invites Zoe to dinner.
Thursday 29 August 2019
Victor and Aurelio are unable to reach an agreement. Sebastian asks Rutila to marry him. Aurelio prepares his men for an attack on Victor.
Friday 30 August 2019 
A shootout takes place, and Aurelio mistakenly believes he has killed Victor. Meanwhile, Sebastian informs Salazar that Rutila spoke with Monica.
---
Check out other telemundo series 
[display-posts category="telemundo"]
---