Telemundo Africa is once again bringing a thrilling telenovela to its African audience titled "Sangre de mi Tierra" (Translated Blood and wine) by 4pm WAT.  "Sangre de mi Tierra" promises to be another equally intense novella delving into the lives of two close families and how a tragic accident will result into anger, betrayal, conflicts and revenge between them.
Synopsis of blood and wine (Sangre de mi Tierra)
Sangre de mi tierra is a contemporary telenovela full of passion and drama that tells the story of the Castañeda and the Montiel family – two families united by the passion of growing grapes and producing fine wine; they will however have to face a period of intense conflict over the tragic death of the oldest son of the Castañeda caused by reckless driving from a member of the Montiel family (Juan Jose Montiel).
This would lead to unending war of reactions and counter reactions, betrayals, broken promises and people who allow their emotions get the best of them, and lead them into making mistakes that would turn around to hurt them.
Both families will be forced to defend their businesses and wineries and face different family situations in a story full of intrigue, passion, love and hate.
MAIN CAST OF BLOOD AND WINE (SANGRE DE MI TIERRA)
Lambda Garcia leads the cast of this great story as the protagonist. His character, Juan Jose Montiel is a nice and unruly man who causes the accident that plunges both families into war. But he will learn from his mistakes and watch as the love of his life Ana Belena (played by Aurora Castañeda), a member of the opposing family marry another. He therefore lives his life trying to right the wrongs his singular action had caused and become a better person.
Ana Belena (played by Aurora Castañeda) is the Heroine of the series. She decides to marry an abusive psychopath named Roberto Quiroga (Santiago Ramundo) in other to right her wrong for being irresponsible and somehow causing the death of her brother. Even though she is in love with Juan Jose Montiel.
Roberto Quiroga, played by Santiago Ramundo completes the love triangle by marrying Ana Belena with selfish intentions of his own. He becomes the antagonist of the story, an abusive husband who has made it his life mission to antagonize both families in his quest for power and ambition.
He is Aurora friend turned husband. He is naturally a perfectionist, likeable with a wholesome image. He is the type of man a mother would want for her daughter because of his perfect and stable life. He truly loves and adores Aurora but have a knack of showing it the wrong way.
However, Roberto has a flaw that later becomes his downfall. He can be excessively jealous, overbearing, controlling and abusive. He tries to control his wife, suspects her every move and finally backs her to a wall where she has to fight back for her own peace of mind.
He also has inherent negative traits like low self-esteem, envy, jealously, selfishness and corruption and all these leads to his downfall.
Other Main Casts include: 
Miguel de Miguel – Paco Montiel,
He is the father of Luis and Juanjo and a good husband to Natalia. He is also a professor of Oenology and loves peace. He tries to breed peace between the warring families of Montiel and Castaneda even when his wife thinks otherwise.
He loves his son Juanjo who he had with another woman and does everything to support him through trying times. However, he falls in love with Paloma, the daughter of his family enemy and that makes him begin to question everything he has ever thought about his life.
Carolina Gómez – Natalia Montiel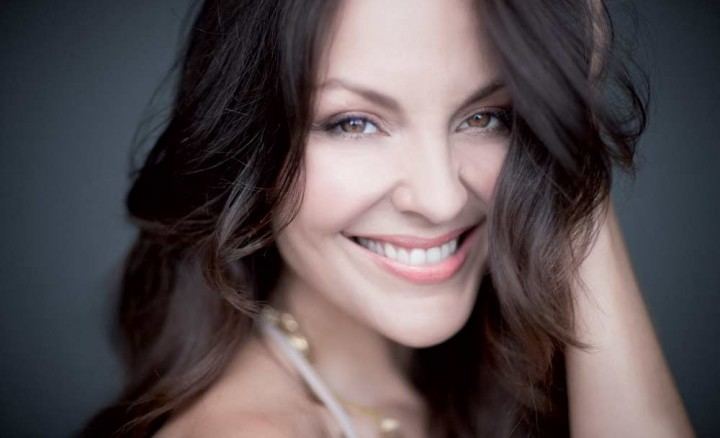 She and her family built the Montiel winery from the scratch through hard work and that makes her very proud of her work. She is hardworking, assertive, stubborn, a workaholic and perfectionist. She loves her son Luis and cares for him tenderly because he is a sickler from childhood.
But with her Stepson Juanjo, her feelings are mixed.
She blames him for the strained relationship with the Castenada but nonetheless loves and shows support to him. She is the only one among her family who doesn't seem rattled by Crisanto's antics and shows herself bold and courageous.
After the accident and the fallout of both families, she concentrates all efforts towards rebuilding her business and doesn't notice until late that her marriage is falling apart right underneath her.
Antonio de la Vega – Crisanto Castañeda
Crisanto is an authoritative man who believes that he knows the best way everyone should live their lives. Because of this flaw in him, he is often at loggerheads with his wife and children. Nonetheless he is a compassionate, kind and loving man who became victim to his own rage.
After his son Emilio is killed, he takes on a new character in his quest to revenge his death. He begins an unending fight with the Montiel and ruins their longtime friendship. Along the line he has an affair outside his marriage. He is also constantly in conflict with his children trying to make them into his own idea of perfection.
Gloria Peralta – Mercedes Castañeda
Mercedes is a loving mother and wife who believes in sincerity and hard work. To her, family is her only ambition in life and she works tirelessly to see them happy even to the detriment of herself. She was also affected by the death of her son Emilio, but unlike her husband isn't so bent on revenge. She loves her grandson very much and pours all her love on him.
Other Casts include:
Daniel Elbittar, Laura Chimaras, Josette Vidal, Gabriel Rossi, Dad DagerRuben Morales, Alba Roversi, Francisco Porras, Roberto Plantier, Maky Soler, Keller Wortham, Hector Medina, Estefany Oliveira, Carlos Santos, Johanna Cure, Liz Dieppa, Fernando Pacanins, Gabriel Lopez, Federico Diaz and Aneudy Lara
Production
The story is written by Valentina Párraga the writer of known series such as (Iron Rose, The Boss, and Les Miserables) and Maria Helena Portas and Marco Tulio Socorro.
BLOOD AND WINE is directed by Tony Rodriguez, Ricardo Schwarz and Otto Rodriguez; and the Executive Producer being José Gerardo Guillén from (The Fan, The Lord of the skies 3 and 4; and Land of kings) series.
With just only 59 episodes, SANGRE DE MI TIERRA will be a fast paced telenovela spanning not more than three months, you therefore cannot afford to miss an episode if you don't want to miss out on the actions.
Watch this space for teasers and spoilers.
---
Do you care about your fertility? Then read expert tips on how to maintain a fertile health. 
---
Missed an episode of The boss (La Patrona)? Or you want to binge watch on a new and favourite telemundo series? Then find out where you can watch free telemundo series online here. 
---
Catch up on the Story of Zinny and Kamal who are reunited after a decade, as they learn to forgive and rekindle their love. Start here…….>>>>