Bridal shower have come to stay, there's no contesting that. So whether you're having a high budget wedding or just something small and close knit, never ever forget to give it an extra spice with a bridal shower dedicated to you and your girls. If done right, it would leave a lasting memory for you.
Now that we've settled on that, the next problem is how to make it successful! Somewhere in this blog, We wrote about the Do's and Don'ts of a bridal shower, and There's also a post on how to make your bridal shower wonderful. 
With that already in our bag,  let's look at some choices of outfits available to you. This is nothing cliche, drab or run of the mill. Girlfriend! Enough of the 'bum short' and 'white polo' stunts, be more creative. Fortunately for you, this article takes care of that part…
Here's a list of Bridal Shower Outfits we've put up just for you.
☑ Ankara squad
You can decide to get an Ankara material and sew it into something casual and classy for your girls to rock on your bridal shower party. Trust me, they would love you for it.
☑ Shirt Squad.
A nice shirt gown, uniformed and fitting will also make you and your girls looks cool and smart in addition to beautiful.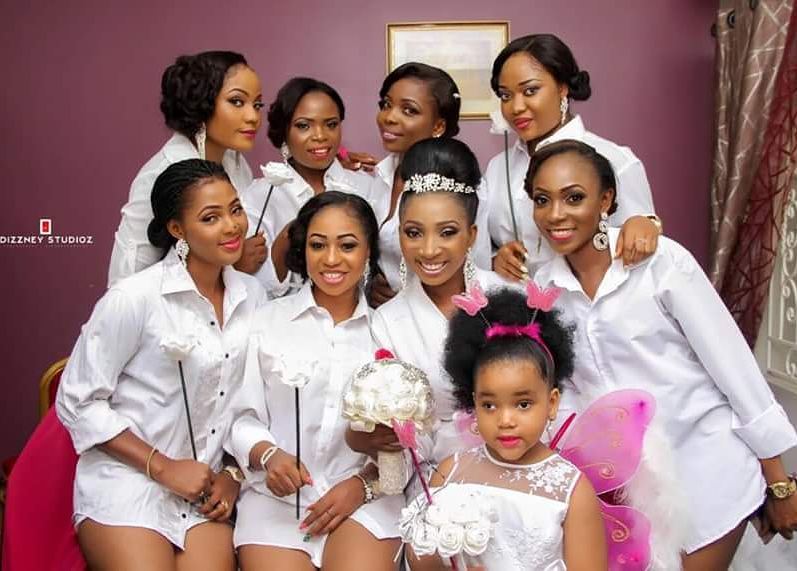 ☑  Bathrobe  squad
If you didn't know bathrobe can also make you look and feel sexy, then yes, we are putting it up to you… It is allowed. Especially when the bridal shower is holding in the night and probably an hotel room and what's more, it can be part of your outfit line up for the evening.
☑ Night wear squad.
This is a common one among brides, that  isn't going to fizzle out anytime soon.
☑ Pajamas Squad.
It's a good outfit for bridal show holding at night. As far as it is uniformed and suitable, it is great.
☑ Ballerina  squad
Turn your girls into ballerina and colour your bridal shower.
☑ Denim squad
It would be perfect if it's all denim on denim. Good thing about this is that the bridal shower can be done in a venue not necessarily enclosed in an hotel or room.
☑ Jumpsuits squad
Nothing like a one piece material to make you and your girls look great. It's a great choice if you can easily get matching outfits for all your girls.
Conclusion.
Don't make your day look unexciting, spicing it up starts with colourful outfits and we have named a few here.