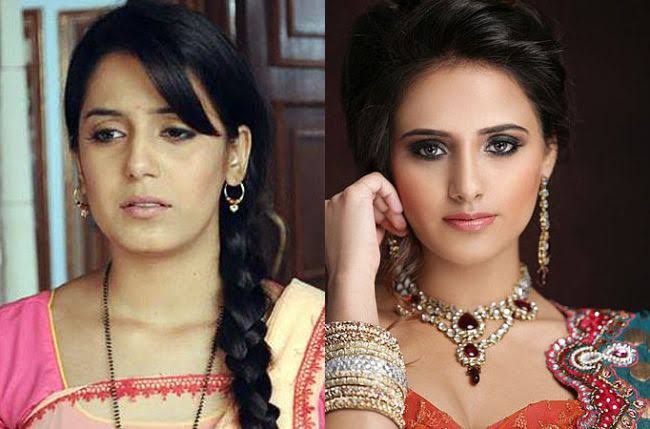 The recent murder mystery Married Again season 2 is taking up bigger proportions as it has given the series a mystery flavour.
The sudden death of Kajal (Nisha Nagpal) wherein she falls prey to her own plan!! As per the recent episodes has put every one on edge. viewers saw Kajal taking away the real diamond ring that Vikrant (Eijaz Khan) had gifted Sarita (Srishty Rode) and replacing it with a fake one. And in order to trap Sarita, Kajal put the ring in Sheela's (Nazea Sayed) kheer made for Karvachauth with a plan that with Sheila dying, Sarita will be caught and Rohan (Abhishek Malik) will get back to her.
But alas, the plan simply turned on her face, and resulted in her own death!! So how did this happen? Who is to be blamed?
The post-mortem reports will make it clear that Kajal died after consuming the diamond ring put in her kheer, and that the diamond had cut her inner parts as and when it travelled resulting in bleeding followed by death. And then Vikrant will identify the ring to be Sarita's, Sarita will be accused of the crime. Also, Vandana (Surbhi Zaveri Vyas) will point out to the police that this must have been the well-made plan of Sarita and Sheila. With this, Sarita will get arrested and her court case will start wherein the entire family will believe that Sarita has committed the crime.
With this, the intrigue will be created as to whether Sarita knew of Kajal's plan of killing Shiela. Or who was it that took advantage of the plan made by Kajal to kill Shiela, by killing Kajal instead with the same plan and thereby trapping Sarita.
The police will soon find a solid evidence present in the house which will give a clear picture to what happened on the night of the Karwachauth.
Who killed Kajal in married again 2? It is None other than Kamla, Raj's mother. Remember she had overheard Sheila and Vandana conversation and had exchange the drinks in other to save her own daughter. In court she is later acquitted because it was proven that she did it in self defense.